Table of Contents:
Test System
Motherboard: Gigabyte G1 Assassin
CPU: Intel i7 990FX Overclocked To 4.2GHz
CPU Cooler: Swiftech H20 Edge 220 Custom
Memory: Kingston Triple Channel DDR3 XMP Profile1
Video: ASUS NVIDIA GTX590 Standard
Power: Thermaltake Tough Power 1200W
Case: Thermaltake Snow White Level 10 GT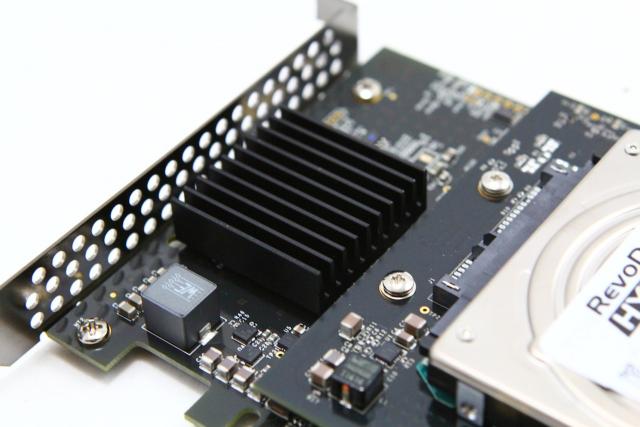 Installation was for me a very easy experience, much easier than installing a HDD as far a sheer effort goes, on the mental side of things you do have to know your stuff in able to use this cutting edge Hybrid device as it requires installing drivers to get it to recognize the OCZ RevoDrive Hybrid as it has its own patented technology new even to the boys at Microsoft and not included in any Service Pack at this time. First off make sure your motherboard has at least one open 4/8/16 PCIe slot available to install the Revo, next take a look at the card and reference the number on the side of the card as this is the number you will need to download and install the DataPlex Caching software required to enable the SSD and the Toshiba to essentially become a pseudo RAID configuration.  No BIOS setting needed to be adjusted in the installation process as it is just like sticking in a LAN card.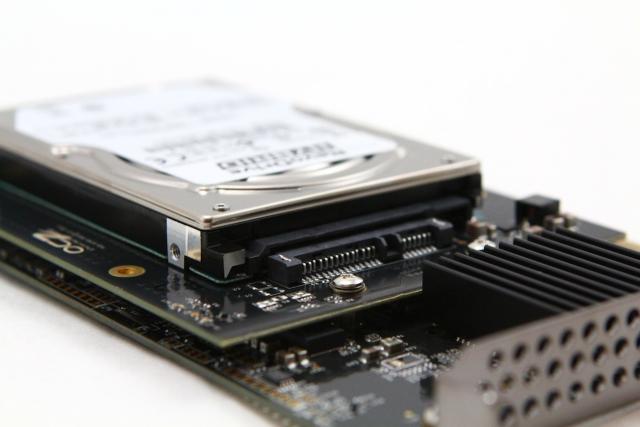 WARNING: If this is the only PC you have in your home make sure to go to the OCZ website and get the latest drivers, unzip them, put them on a thumb drive and then proceed or you will get stuck on the Windows 7 installation. Beyond that though setup really is almost a no brainer as all you do is install the card into the open PCIe slot, no cables here mate and then restart your system. You will see the OCZ RevoDrive Hybrid when the system is booting. Choose custom installation install the OCZ driver, then choose the 931GB Partition and after Windows is installed install the DataPlex software choosing the OCZ SSD as the new pairing drive. That is it, after you install your various software and how often you use it will determine how fast the Caching will improve start times and performance. Windows boot times took about five times to see the best results, but the time was reduced to almost half of the original time when the Caching was enabled using the DataPlex software.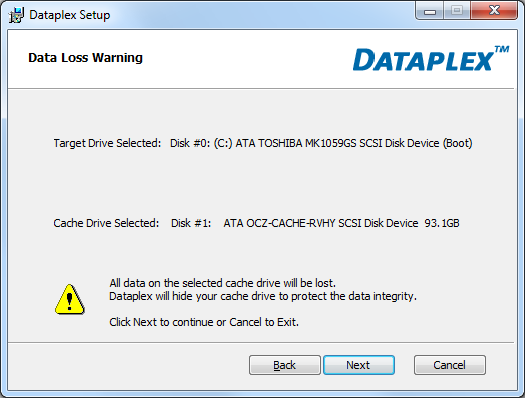 The new OCZ RevoDrive Hybrid RC2 1TB is one of the fastest and most interesting devices of its kind, it needs no messy cables and utilizes a more or less unused PCIe 4X slot on your motherboard offering performance competing with two SATA3 SSDs in RAID 0 for under $500.00.
Pages