Table of Contents: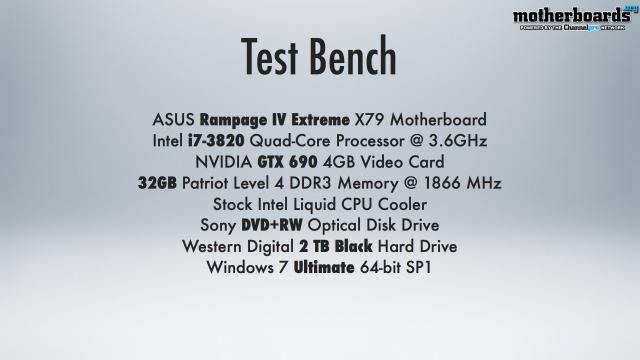 We used what I feel is a very good test setup for this launch as it represents both the high and mid-end of things in the PC world in the current time frame. We used the latest drivers from NVIDIA for the GTX690, but had to use and older drivers for both the GTX680 SLI and the GTX590 as they would not work with NVIDIA's 301.33. The GTX590 could only run off 269.10 and the GTX680 SLI with 3001.10.
All tests were run with everything turned to its highest state and a minimum of 3 times and balanced for accuracy. For our AMD card we used driver 12-4 with CrossFire enabled and in its default settings. Tests were run in the mist common resolution of the now being 1920X1080 and also again at a higher resolution of 2560X1600, which is becoming more popular as high-resolution 20'' and 30'' monitors become more mainstream. I used my Dell 30'' monitor for all tests and just changed the resolution as need be for the various tests.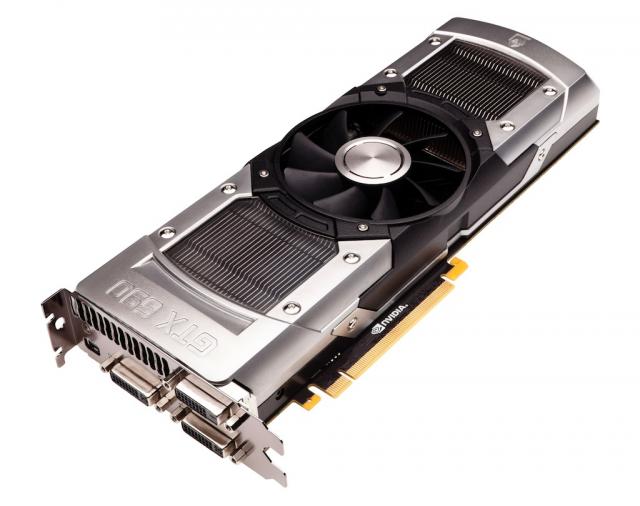 If I could just summarize this entire GTX 690 launch with one word that word would be simply WOW! Everything about the new NVIDIA GTX 690 just speaks volumes of how much research and development went into this card design, as it will change things on the playing field as we know it.
Pages