Not too much to talk about in the bundle package, but you do get the essentials to get you up and going such as the users manual, the Afterburner software guide, the drivers DVD and a Molex to 6-Pin power connector. You can see everything that come in the box in the picture below, but no games were included to keep the retail boxed item at a strong sales point.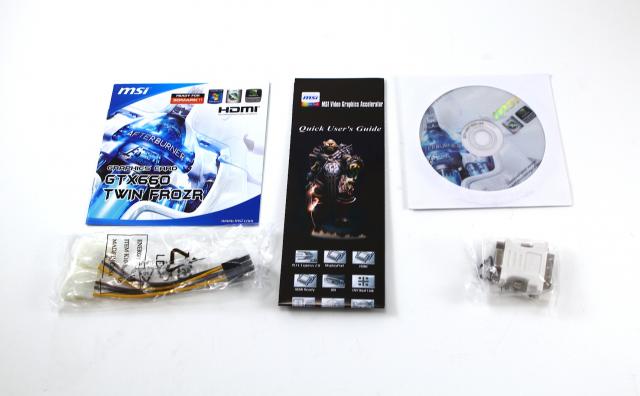 MSI Twin Frozr GeForce GTX 660 Bundle
At the end of the day MSI's Twin Frozr GTX Overclocked 660 is the best priced card in NVIDIA's GTX lineup and for the price point it is set at it deserves our Editor's Choice Award as many an NVIDIA gaming fan will be buying this card.
Pages