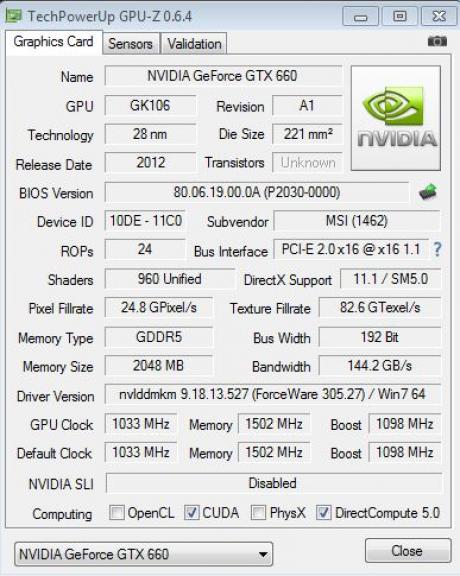 You can see the card has its own proprietary cooling solution called Twin Frozr that encompasses the entire top of the card with thee Performance Series XLR8 written on it. The card uses s single blower type fan cooling system that blows air across the GPU and its components.  The GeForce GTX 660 uses the GK106 Chipset that is powered by 960 CUDA cores and 24 ROPs. The GTX 660 has a stock Core Clock speed of 980Mhz and a BOOST speed of 1033MHz at reference, but the MSI card comes to market with a Core clock of 1033 and a boost clock of 1098, which can also be increased through overclocking.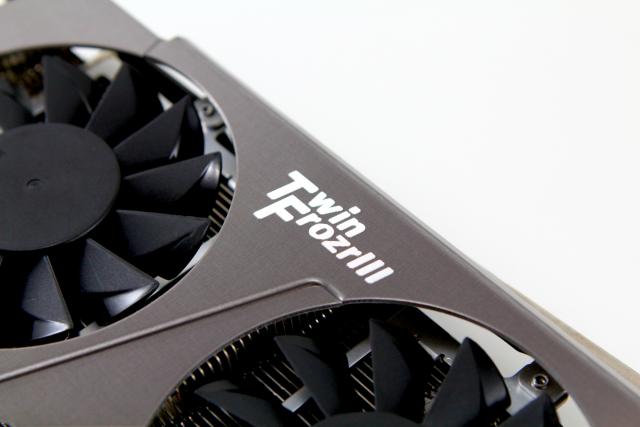 One thing of mention the Twin Frozr cooling will come in handy when taking on that adventure in electricity as overclocking is now in the boost and the cooler the card the better the boost. The memory on the MSI GeForce GTX 660 is 2GB with a 192-bit memory controller and a total available memory bandwidth of 144.2 GB/s. The memory is not overclocked on the MSI card only the Core speed is, but you can fiddle with their Afterburner software to increase its performance.  Afterburner is one of the best and most widely used Graphics Tuning Software programs and I usually use this myself as it works pretty well with most VGA cards out. 
Gamers know NVIDIA for their PhysX their TXAA Anti-Aliasing, Adaptive V-Sync and their 3D Vision technology that brings to life in 3D with matching monitor and glasses.  The MSI Twin-Frozr GeForce GTX 660 supports up to 4 monitors off a single card solution so if you are so inclined to setup a 3-way Surround system you could, but with a maximum supported resolution of 2560X1600 it may run a bit slow on games, of course for business that wants to have four available view screens it could be very appealing.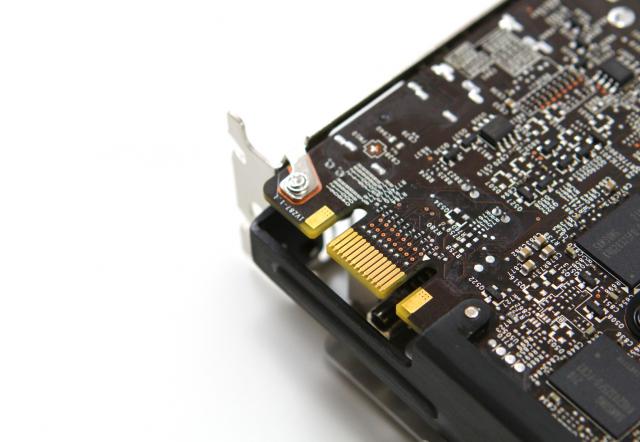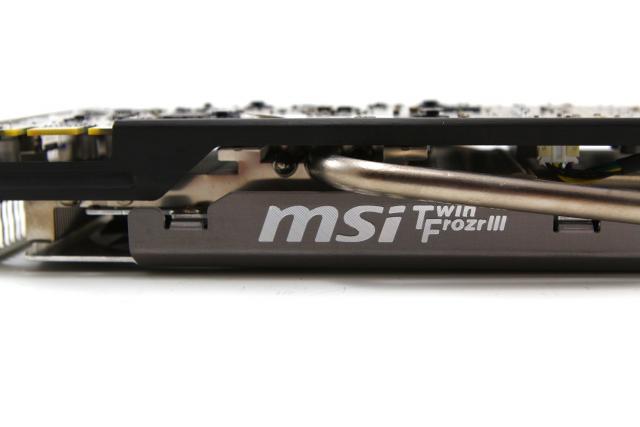 One of the main differences you will see between the Ti and Non Ti version of the GeForce GTX 660 series is that the Ti supports 3-Way SLI and the standard 660 supports only standard 2-way SLI configurations. Gaming is only one aspect of the card and the one that gets the most attention, but NVIDIA cards can also be used for many other purposes like video rendering, folding@home and many other3D related applications including Photoshop. Some people are hip to this, but other just game away happily ever after. If you use your video card for a multitude of tasks beyond gaming NVIDIA technology works very well in many different situations and because of that Apple is now using NVIDIA VGA cards in all their new systems this year. NVIDIA only really geared this card for the 1080P crowd and that is where we will see the best performance in games. The rear I/O of the card offers Dual DVI connections a single HDMI and a single standard Display Port connection.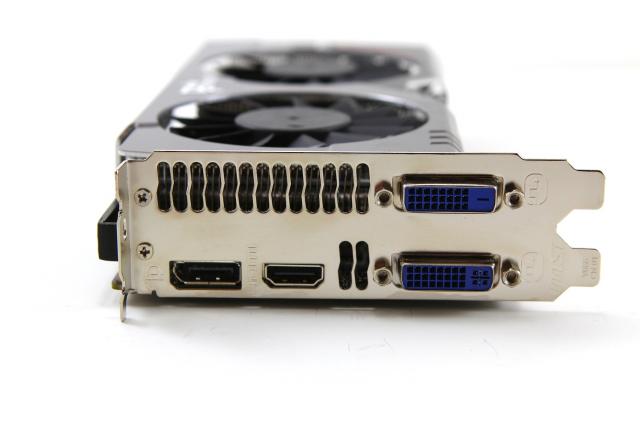 At the end of the day MSI's Twin Frozr GTX Overclocked 660 is the best priced card in NVIDIA's GTX lineup and for the price point it is set at it deserves our Editor's Choice Award as many an NVIDIA gaming fan will be buying this card.
Pages