Table of Contents: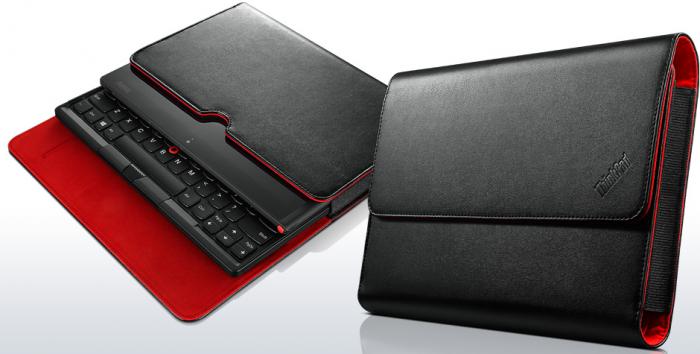 OEMs love tablets, like phones, because there's plenty of opportunity add on accessories. Lenovo's $99 ThinkPad Tablet Dock is a cradle that makes it convenient to use the Tablet 2 as a more traditional PC, offering multiple USB ports, Ethernet, HDMI, and turbo charging capabilities. If you're more interested in using the Tablet as a notebook replacement, grab the Tablet 2 Bluetooth Keyboard with Stand ($120) and the Tablet 2 Sleeve ($40). I didn't receive either for my review, but I did get to use the keyboard stand at a recent event. Despite the small form factor, it's got the same feel of all Lenovo keyboards, and it holds the tablet at a good angle for working. The sleeve is designed to carry both, so you can have your tablet and notebook capabilities at the same time.
Industrial/business  users will be pleased to know Lenovo has products for them, too. There is a ruggedized case available, and Lenovo is teaming up with another company to product a case with integrated credit card reader for mobile POS use. The former is available now, while the latter should be available soon.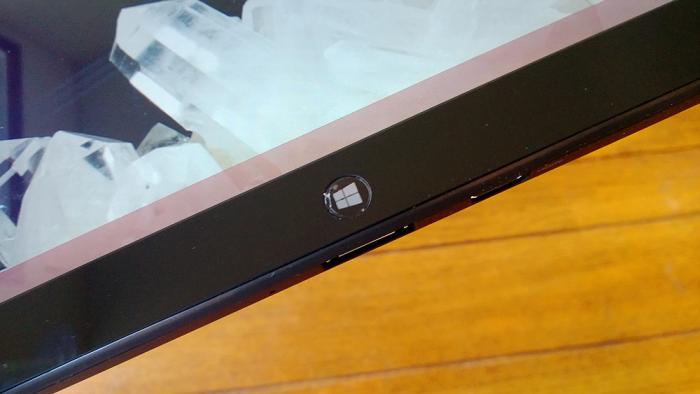 My ThinkPad Tablet experience has been positive for the most part, but any Windows 8 tablet is going to be a tradeoff in battery life or raw performance right now. Tablets like the Surface Pro, which is equipped with a Core i5 CPU and more RAM, have the power and battery life of a modern Ultrabook. The ThinkPad Tablet 2 gives you ARM-like battery power and x86 compatibility, but it isn't the multi-tasking powerhouse that's going to run Photoshop, CAD, and Outlook while streaming HD Netflix. Intel, nor AMD, make a tablet processor that strikes a better balance between the two at the moment, but the hope is that Bay Trail (the next gen Atom processor) and Haswell will do just that.
My review sample was only the tablet - no pen, no keyboard, and no case. I attempted to use it as a primary notebook on a recent trip, and frankly, the experience fell short. I assumed that typing would be a problem without a keyboard, but I actually did okay thanks to the really good touch keyboard Windows 8 provides, but it becomes problematic with larger documents since the keyboard takes up a good chunk of screen real-estate.  I hung in the Modern UI most of the time, thanks to recently improved Mail and Calendar apps and Microsoft's Word Web App, but I yearned for the stylus when navigating the desktop.
I also think Microsoft is onto something with the built-in stand on the Surface, and I'm convinced more OEMs need to work in some kind of integrated stand on Windows tablets. I know the Surface stand isn't perfect and isn't lap friendly,  but extremely handy when you want to prop it up to browse the web or watch something.
The ThinkPad Tablet 2 starts around $650, which is more expensive than most 10" ARM tablets, and ends up around $800 or so by the time you add the keyboard stand and case. It's hard to directly compare pricing, though. As a tablet or consumption device it's a much harder sell, not because of Windows 8 at its core, but because RT devices will give you the Modern UI side of Windows 8 (and Office) for less. It's also a bit large and costly as a companion device, where 7 and 8 inch form factors are really finding their niche. If you were already going to buy an iPad and small Ultrabook, Lenovo's ThinkPad Tablet 2 is a steal - assuming it has enough power for all your mobile computing needs.
Pages