Table of Contents:
The performance of this SSD is just amazing. I tested various SSDs and a regular hard drive in order to gauge just how much faster this drive is compared to others. There are other SSDs with faster speeds that I could have tested with but I wanted to show a comparison of basically regular hard drives, first gen SSDs, second gen SSDs, and current SSDs.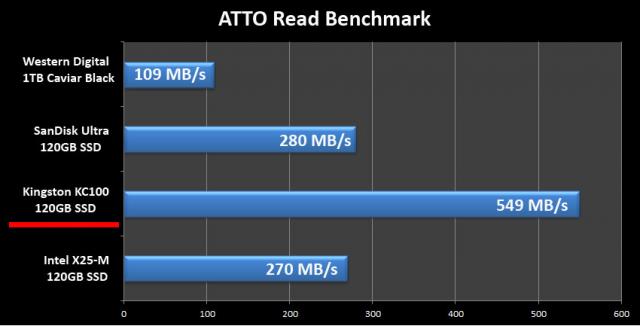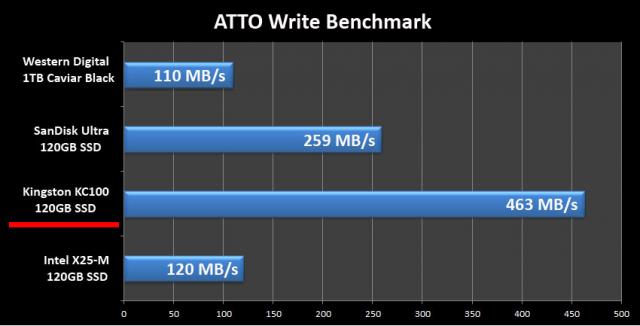 The tests above clearly show the difference between SSDs nowadays and SSDs back then. It was amazing fast with large files and large quantities of small files as well. And with the added data protection that comes with the Kingston SSDNow KC100 120GB SSD, it will be a tough competitor to beat.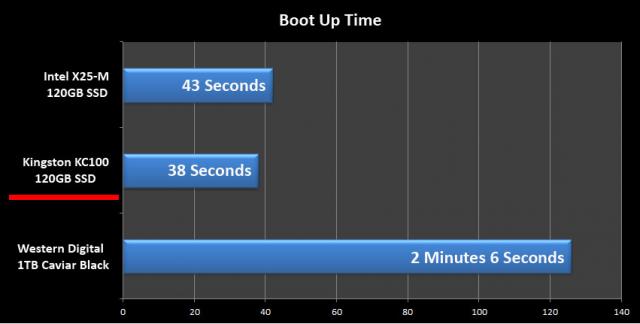 Now the biggest reason for getting an SSD for your computer, boot up time. For most people they know that there computer boots up pretty slow with a regular hard drive. I clocked mine at around 2 minutes and 6 seconds. This could be different for laptops and netbooks but for desktops that time I think is pretty reasonable. Looking at the scores below its easy to see that there is just no comparison between a hard drive and an SSD. But, I did this test to show that higher transfer rates in SSDs did not increase boot up times. I roughly got around the same time for the Intel SSD and Kingston SSD. It really wasn't that far off. The extra transfer speeds help when loading applications and transferring files, but does not aid the boot up time too significantly.
Solid State drives are definitely one of the hottest computer products in the market now. And every day it just feels like they are getting more affordable for consumers to buy them.
Pages