Table of Contents:
Package Contents
Kingston SSDNOW KC100 120GB SSD
2.5'' USB Enclosure
3.5'' Brackets and Mounting Screws
SATA Power and Data Cable
Hard Drive Cloning Software with Installation Guide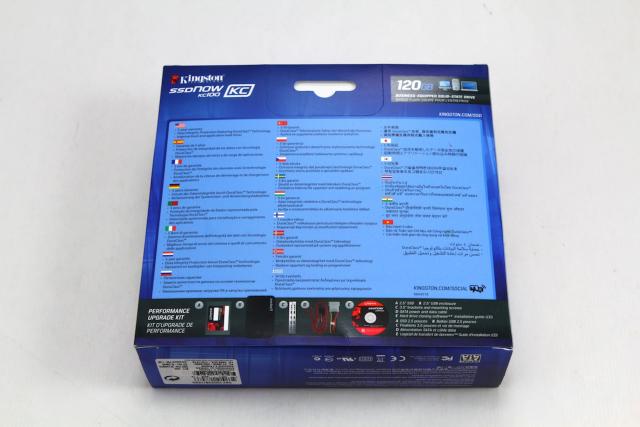 SSD pretty much look all the same and they come with identical upgrade kits for the most part. It's the inside of the SSD and the features it offers that really counts. As I mentioned earlier, this particular SSD from Kingston offers their corporate business protection software technology. It comes with their DuraClass, DuraWrite, and RAISE technology in order to improve reliability and function. Now you might ask what do they do and do they really help at all.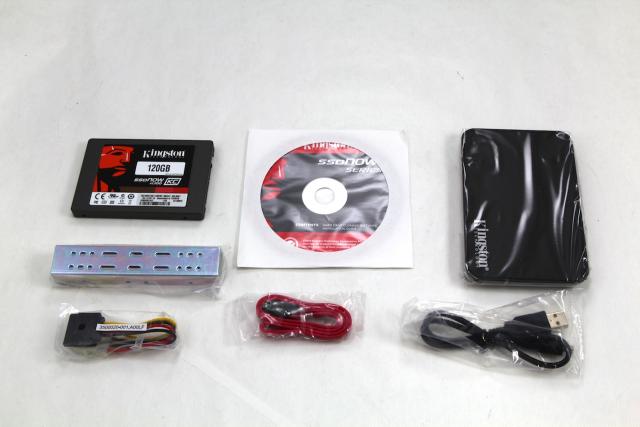 DuraClass is basically the main technology behind this that represents a set of flash management features that work together in order to optimize reads and writes that occur with the drive. And DuraWrite optimizes the number of program cycles that the flash memory induces in order to optimize performance and reliability in the drive. These two features together help make your SSD not only work better but also last longer. If you use your SSD as your boot drive, the computer will not run again if the drive fails. So you have to take every precaution you can in order make sure your computer's information stays intact.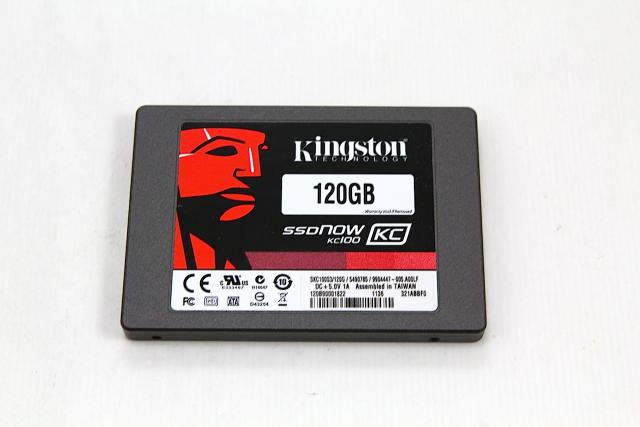 Now I haven't heard much about their RAISE technology but so far I can deduce that it caters to reducing error bit rates from SSDs. The one consistent way to prevent drive failure is to make sure the drive not have too many data error reads. And this is exactly what this technology target. RAISE will definitely allow your SSD to run smoothly and efficiently while you work or play the night away.
Solid State drives are definitely one of the hottest computer products in the market now. And every day it just feels like they are getting more affordable for consumers to buy them.
Pages