Processor Graphics
• The Processor Graphics contains a refresh of the seventh generation graphics core enabling substantial gains in performance and lower power consumption.
• Next Generation Intel Clear Video Technology HD Support is a collection of video playback and enhancement features that improve the end user's viewing experience Encode/transcode HD content — Playback of high definition content including Blu-ray Disc* — Superior image quality with sharper, more colorful images — Playback of Blu-ray disc S3D content using HDMI (V.1.4 with 3D)
• DirectX* Video Acceleration (DXVA) support for accelerating video processing — Full AVC/VC1/MPEG2 HW Decode
• Advanced Scheduler 2.0, 1.0, XPDM support
• Windows* 7, Windows* XP, OSX, Linux OS Support
• DirectX* 11, DirectX* 10.1, DirectX* 10, DirectX* 9 support
• OpenGL* 3.0 support
• Switchable Graphics support on Desktop AIO platforms with MxM solutions only.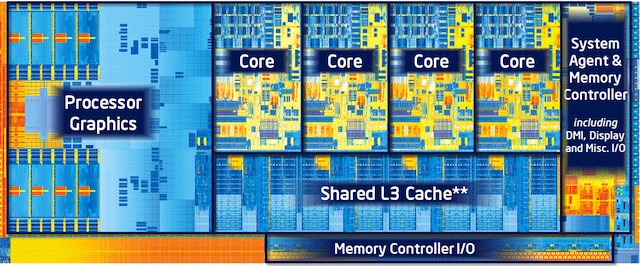 Although embedded graphics are not for the hard-core games there are still many people out there who care less for gaming and care more about multimedia and work than they do virtually killing things, and for this group of folks the HD4000 is a perfect solution. In the past all of Intel's supposed onboard VGA solutions were virtual and software based, not a true hardware based solution. With the release of the new HD4000 we see Intel really starting to put effort into this market and the HD4000 is quite a bit of video magic for the masses.
If you are looking to build an HTPC the HD4000 is a seriously solid solution that actually sees the graphics performance to be something more than just an afterthought on some engineers desk. Everything you need is here including full DX11 support, Blu-Ray and gaming abilities far beyond what other solutions like the AMD Liano APU lineup that do okay graphically, but fail miserably when it come to raw CPU power. I was able to watch Blu-Ray movies on my 60-inch plasma right through the HDMi cable with zero loss in playback or sound. If you are a person who likes to play games like Starcraft 2 or Diablo III you will also find that Intel's HD4000 is very capable of handling those types of games very well.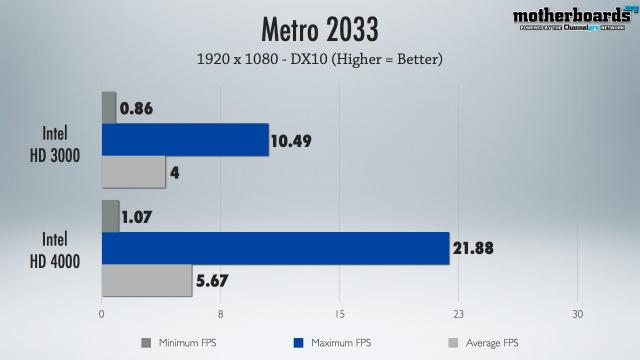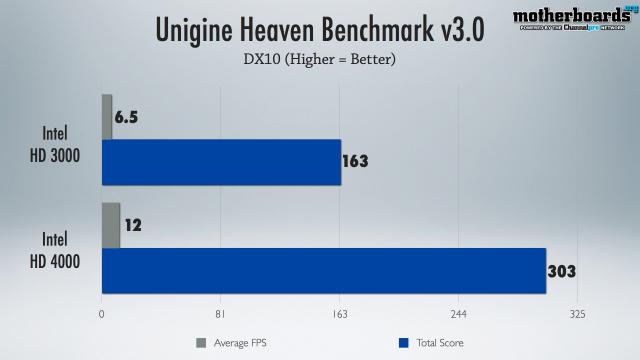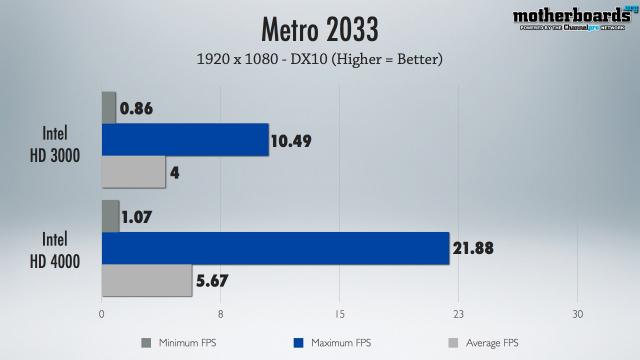 With the release of Ivy Bridge, Intel did not reinvent the wheel, but they did make a better tire to grip the road you're on. Ivy Bridge breathes just enough new life into the desktop environment to at least keep things interesting through the summer season and show a positive direction for the future of embedded graphics.
Pages