The Desktop 3rd Generation Intel CoreTM processor family is the next generation of 64-bit, multi-core processors built on 22-nanometer process technology. The processors are designed for a two-chip platform. The two-chip platform consists of a processor and a Platform Controller Hub (PCH) and enables higher performance, lower cost, easier validation, and improved x-y footprint. The processor includes Integrated Display Engine, Processor Graphics, PCI Express ports, and an Integrated Memory Controller. The processor is designed for desktop platforms. The processor offers either 6 or 16 graphic execution units. The number of EU engines supported may vary between processor SKUs. The processor is offered in an 1155-land LGA package, but will not function on previous generation chipset motherboards.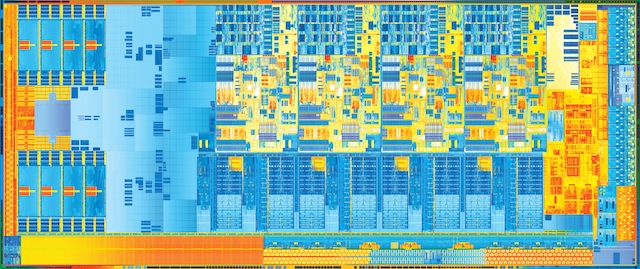 Intel has now shrunk the die size of the of the CPU from 32nm to 22nm just like we have seen the VGA companies doing on the new 6 series from NVIDIA and 7 series from AMD so its no surprise to see the CPUs going in the same direction. Today Intel introduces 10 new CPUS to the desktop market, these are as follows: The Intel CoreTM i7-3770K, i7-3770, i7-3770S, i7-3770T, i5-3570K, i5-3550, i5-3550S, i5-3570T, i5-3450, and i5-3450S processors. We are looking at the i7 3770K the new flagship CPU for the Ivy Bridge platform featuring an unlocked core and HD4000 graphics. The i7 3770K is clocked at 3.5GHz with Turbo Boost to 3.9GHz, has 4 Cores that when used with Hyper-Threading enabled works like 8 cores, and having an unlocked core means that overclockers will have the utmost in flexibility when trying to get the most performance from their CPU. Lower power requirements should also translate into a cooler running CPU as well and with Intel now being 100% behind the entire overclocking movement this new generation of processors should be the most receptive to this process.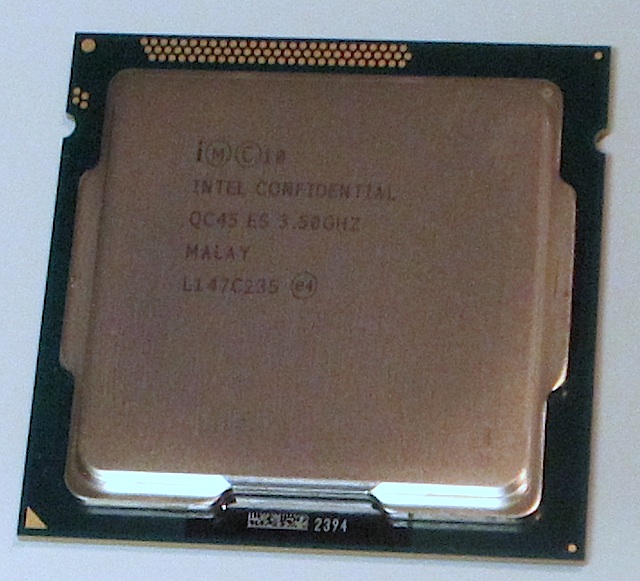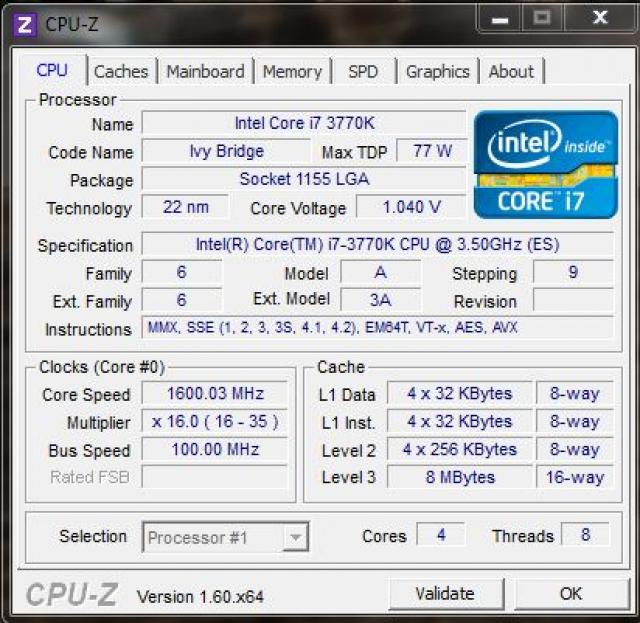 Ivy Bridge Special Features

8-Way MultiTask Processing: Runs 8 independent processing threads in one physical package.            
Intel Turbo Boost Technology 2.01: Dynamically increases the processor frequency up to 3.9 GHz when applications demand more performance. Speed when you need it, energy efficiency when you don't.            
Intel Hyper Threading Technology: Allows each core of the processor to work on two tasks at the same time providing amazing processing capability for better multitasking, and for threaded applications.            
Intel Smart Cache: 8MB of shared cached allows faster access to your data by enabling dynamic and efficient allocation of the cache to match the needs of each core significantly reducing latency to frequently used data and improving performance.            
CPU Overclocking Enabled (with Intel Z77 Express & Z75 Express Chipsets)
Fully unlocked core multiplier, power, and DDR3 memory ratios enable high flexibility for overclocking.
Graphics Overclocking Enabled (with all Intel 7 Series Chipsets) 5: Unlocked graphics multiplier allows for overclocking to boost the graphics clock speed.            
Integrated Memory Controller: Supports 2 channels of DDR3 1600 memory with 2 DIMMs per channel. Support for memory based on the Intel Extreme Memory Profile (Intel XMP) specification.
Chipset/Motherboard Compatibility: Compatible with all Intel 7 Series Chipsets and selected Intel 6 Series Chipsets6.         
Intel Secure Key: a HW assist processor technology designed to produce high-quality, high-security, high-volume random numbers through an on-chip entropy source that can be used for various security computing demands.            
Intel OS Guard: A HW assist processor technology designed to prevent certain system malware attacks aiming to gain kernel level access to the operating system (OS enabling required).
Intel AES New Instructions (AES-NI) Provides 6 processor instructions that help to improve performance for AES encryption and decryption algorithms.            
Built-in Visuals: New enhanced built-in visual features deliver a seamless visual PC experience for doing everything from simple e-mail to enjoying the latest 3D and HD entertainment.
The built-in visuals suite includes: Intel Quick Sync Video 2.0 Technology: Media processing for incredibly fast conversion of video files for portable media players or online sharing. Intel InTruTM3D9: Stereoscopic 3D Blu-ray playback experience in full HD 1080p resolution over HDMI 1.4 with
3D. Intel Clear Video HD Technology: Visual quality and color fidelity enhancements for spectacular HD playback and immersive web browsing. Intel Advanced Vector Extensions (Intel AVX): Increased performance for demanding visual applications like professional video & image editing. Intel HD Graphics 4000: Brand new graphics architecture delivering full DX11 functionality and up to 2X compute throughput (via increased number of execution units and dual-issue), translating into significant graphics performance enhancements (over 2nd Gen Intel Core processors with HD Graphics 2000/3000) for immersive mainstream gaming on a broader range of titles.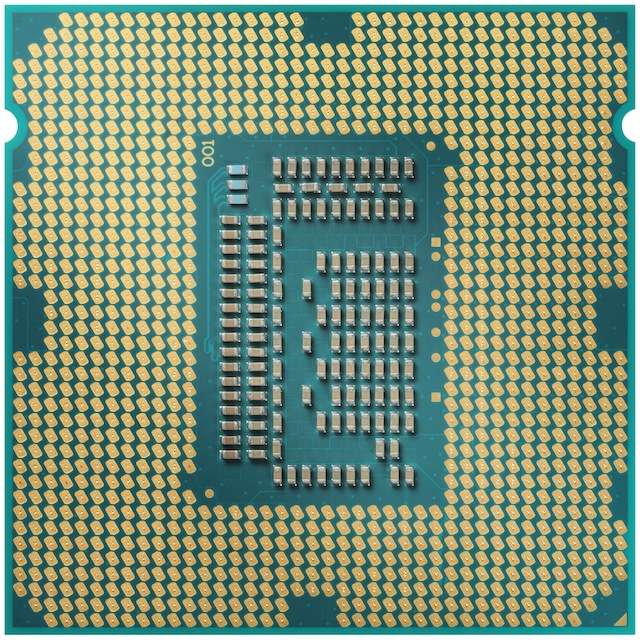 Supported Technologies
 • Intel Virtualization Technology for Directed I/O (Intel® VT-d)
• Intel Virtualization Technology (Intel® VT-x)
• Intel Active Management Technology 8.0 (Intel® AMT 8.0)
• Intel Trusted Execution Technology (Intel® TXT)
• Intel Streaming SIMD Extensions 4.1 (Intel® SSE4.1)
• Intel Streaming SIMD Extensions 4.2 (Intel® SSE4.2) • Intel® Hyper-Threading Technology • Intel® 64 Architecture
• Execute Disable Bit
• Intel Turbo Boost Technology
• Intel Advanced Vector Extensions (Intel® AVX)
• Advanced Encryption Standard New Instructions (AES-NI)
• PCLMULQDQ Instruction
• RDRAND instruction for random number generation
• SMEP – Supervisor Mode Execution Protection
• PAIR – Power Aware Interrupt Routing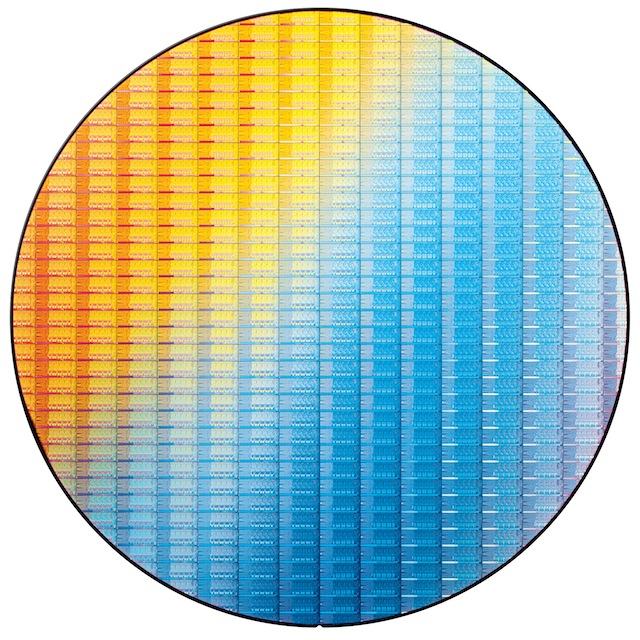 With the release of Ivy Bridge, Intel did not reinvent the wheel, but they did make a better tire to grip the road you're on. Ivy Bridge breathes just enough new life into the desktop environment to at least keep things interesting through the summer season and show a positive direction for the future of embedded graphics.
Pages