Table of Contents:
Drive Installation and Performance
Drive installation is a snap, literally. As shown in the photo, installation means sliding a raw drive into the slot until it seats with the connectors. Close the drive door, and the drive locks into place. Open the door, and a springed lever pulls the drive away from the connector. The machined holes in the drive doors allow plenty of air through, pulled by a two-speed fan that can be easily replaced if you have a preferred fan model.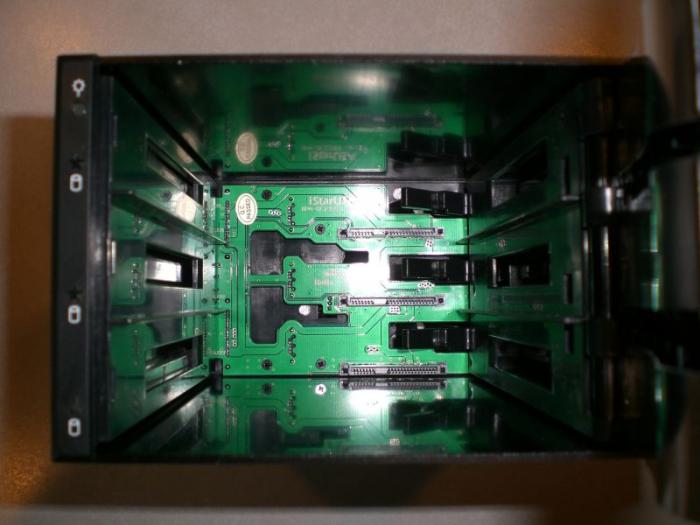 There's no intelligence in the unit, and the circuit board inside just handles the connectors and LEDs (which can be turned off, interestingly). Slide the drives in, attach the included SATA cable from each drive enclosure slot to the motherboard slot, and you're done. If you connect to a RAID controller, you'll get RAID support, but iStarUSA doesn't add any RAID intelligence to this drive enclosure (see our BPU-230 review).
Surprising that iStarUSA doesn't offer an option for USB connections for an external drive. The good looks of this drive housing and ability to slide any 3.5 inch SATA drive into the tray-less case should do well in the market.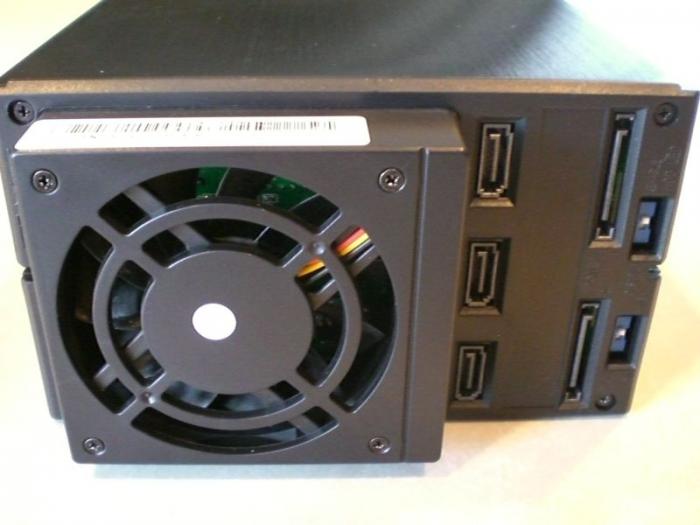 Many people just bolt their drives to the cage in the case, but it is nice to slide drives into a classier looking case that packs three drives into two drive bays. Add in the extra cooling and hot-swappable drive support, and the few extra dollars for the BPN-DE pays off by giving your workstation or server better looks and better data protection. Both are worth more than the cost of the BPN-DE enclosure.
Pages