Table of Contents:
Whenever a new CPU is released the reasons for buying one need to be clear to the person who is searching for the latest thing to improve their PC performance. With the release of the new i7 3960X we see Intel making changes never seen before on the desktop platform and lots of information to be devoured by the enthusiasts. The entire lineup of Extreme CPUs has never been for the meek of wallet and never aimed at that audience in general as they neither have the funds or interest in most things beyond gaming or general PC use.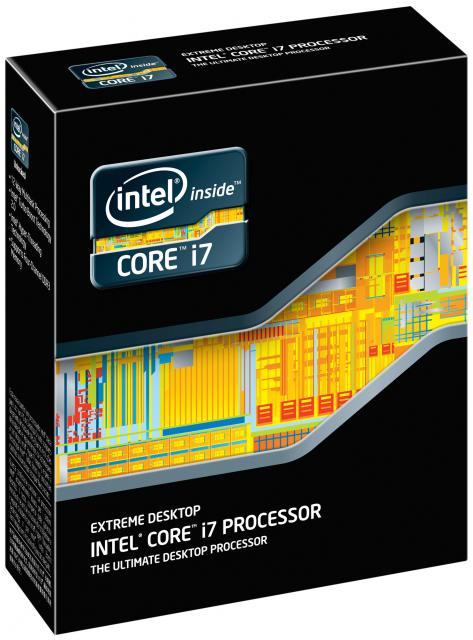 When a person is looking for a desktop CPU that surpasses its peers by way of multitasking and overall performance achievements, they look toward Intel to solve their riddle. This is not to say that Intel Extreme CPUs are not for gaming, they have features to make a gamer drool, but that is only a small tip of the iceberg for the Extreme series of processors.
Sure for gamers this is the ultimate platform until at least the next few years, with the enhanced memory bandwidth and the added support for more PCI Express lanes, which will make SLI and CrossFire more viable than ever, and when VGA cards that can actually address the new PCI 3.0 standard, improvements will soar even farther for the gamer. The i7 3960X has a lot to offer power users who not only game, but also use their system for the more serious tasks of actually editing programs, music, downloading and installing and running multiple applications at once. This is where this CPU shines and is at its best, sure running benchmarks shows some scores on graphs you can read, but interfacing with the PC for many hours on end without the need to restart or clear your memory due to system lag is where I was most impressed. Usually my day consists of doing many things all at the same time on my PC. Seriously, I am always downloading something, writing about something, opening up multiple applications such as Photoshop and also running both STEAM and Orgin along with Fraps as I play games and gather information for my workload.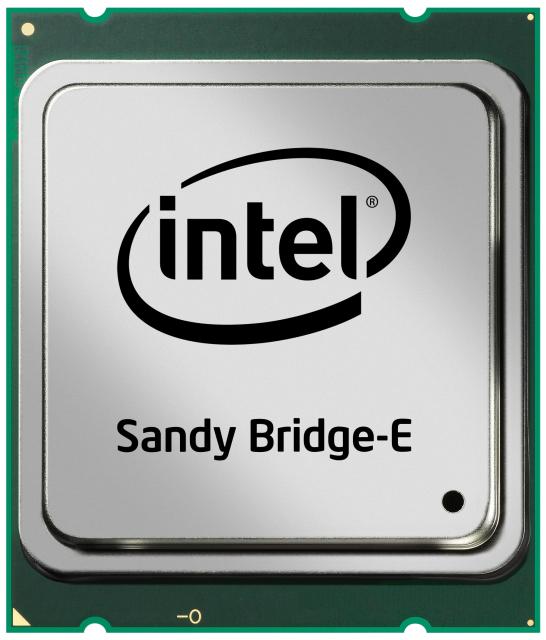 The system built around this SBE 3960X CPU and new Intel DX79SI Siler never balked at anything thrown at it, even in instances were just for the sheer hell of it we opened many different Windows, ran a game on steam, Hit the ALT/TAB keys to get back to the desktop, burned a CD from wave files, downloaded a different game from Orgin and then just went through the motions of changing things up to emulate hours of actual usage, this system blew right threw everything no problems, no errors. The new LGA-2011 package allows Intel to put a lot of features onto a little piece of Silicon that not only runs applications better than ever it actually runs cooler than its previous generation LGA-1366 package Extreme CPUs as well like the i7 965E and with the optional sealed liquid cooler, you get better out of the box cooling right from Intel's own branded product.
This is the only CPU in history that actually has recommended liquid cooling even for stock applications as it plainly performs far superior to standard air-cooling solutions. For the OEM and channel markets there are air coolers, but for serious users liquid is it.  The 3960X requires 130W of power and when we overclocked the CPU to 4.2GHz it did begin to get a bit hotter, but the new liquid cooler was working very well and the overclock was rock stable at 72 Celsius.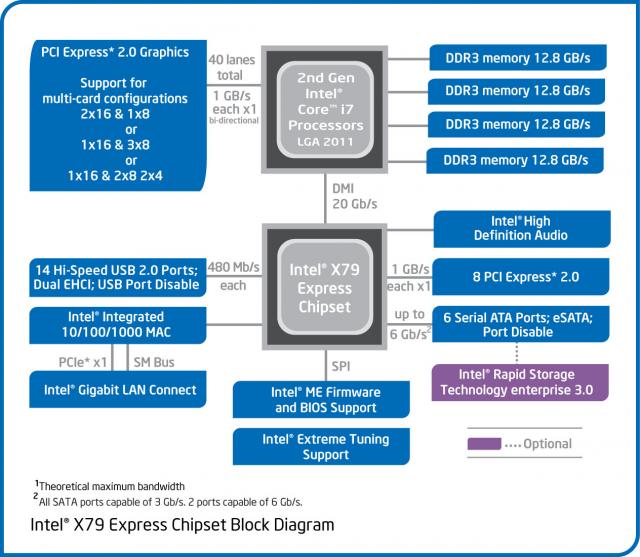 So far this is the absolute best CPU I have yet to see for the desktop, and I really feel like the new i7 Sandy Bridge Extreme CPUs are the new Xeon's for your desk as its really made for people who really use their PC for a workhorse. Many people use their system as their main workstation and for those individuals this is thee A' Train platform they can get their hands on. If you are looking for a new platform to breath new life into your daily PC experience and have the funds to do so there is nothing better available for that user group for now, or the near future. Today at launch there are many motherboard manufactures out there with new board for the X79 Chipset with pricing ranging from the low $200.00s to the high $400.00s depending on make and model. The CPU we are looking at today is the Crème De La Crème of CPUs as the Sandy Bridge Extreme (or SBE as I like to call it), i7 39690X is the best in its class an untouchable by anything AMD could even hope to come up with in the CPU division. Priced at around $1050.00 US the CPU comes by itself without any cooling whatsoever, which is just fine as almost all enthusiasts, modders, overclockers and gamers usually just toss the included heatsink in a corner and move on. Also if you are going to try any serious overclocking you are going to need some hefty cooling to keep the CPU from frying. So lets just wrap this up in a neat little package, the new Intel SBE 3960X is the most amazing CPU for the desktop of all time, it overclocks very well, unlike the AMD 8120 or 8150 Bulldozers and the price is no different than anytime in Intel history for the top of the line CPU, at $1050.00 it is the same price as my Intel Pentium 100MHz CPU was when it first came out, so actually inflation has been kind in this regard. Intel has kicked the crap out of everyone and everything with this release completely takes the crown as the CPU king of the ring. I give this new CPU both a Hot Product and Editors Choice Award for both its ability to perform, overclock very easily and its ability to embrace future technologies such as PCI Express 3.0 coming 2nd quarter next year, A Win-Win for Intel.
When most people think of Sandy Bridge they think of the now famous i7 2600K and i5 2500K as they are priced right and have been shown to be excellent overclockers to boot a big plus with gamers and enthusiasts alike making Intel the number 1 choice in PC gaming processors. With the release of the new SBE i7 3960X we see Intel shift gears from the previous generation of Extreme CPUs.
Pages