Table of Contents:
Universal Fitting for 3.5" SATA I/II/III HDD
Mobile HDD Tray Design
Easy Plug & Play
Supports HDD Capacity up to 4 x 2/3TB (Base on 64bit OS – Vista/7)
Complies with USB 3.0 Specification
Support SATA to USB 3.0 (5Gbps), backward compatible to USB 2.0 & USB 1.0
Support SATA to eSATA at SATA (1.5 Gbps) or SATA II (3.0 Gbps)
Supports Port Multiplier function on USB & eSATA
Smart Air Circulation design and built-in 8cm Ball Bearing fan (Adjustable fan speed)
Brushed Aluminum Case and cooling fan, Sleek fashion design
Power synchronization feature
Green Energy design: 25% Power saving
Supports Windows 2000/XP/Vista/7 and Mac OS
This isn't a NAS/SAN unit so you can't access your data via internet, but you can still access your information from any computer it's connected to with amazing transfer speeds. The round design for the 80 mm fan definitely keeps your hard drives cool and is surprising isn't as loud as I thought it would be. I can feel the air being circulated and it definitely keeps your hard drives from overheating. The transfer speeds for USB 3.0 are pretty fast but as always I would definitely recommend using the eSATA over the USB 3.0. It has transfer speeds of up to 5 Gbps and saves energy with its 25% power saving Green Energy.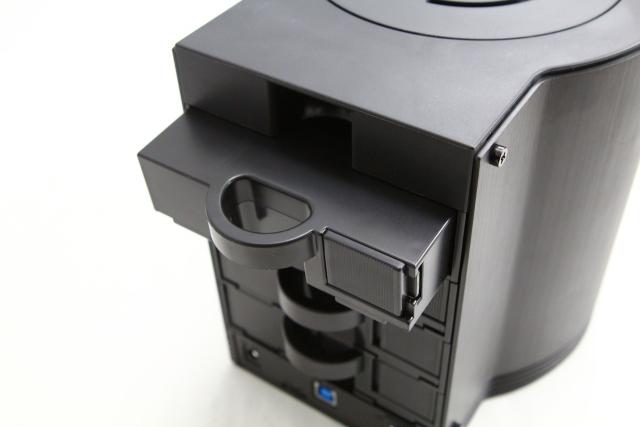 The hard drives are also hot swappable with a very easy lock design. You just push and pull the rear hard drive hold out. Stick in your hard drive, lock it in, and you are ready to go. It was really easy and simple to install the hard drives into the system and install the necessary software for setting it up. It also auto sleeps/wakes up with the PC so you don't have to worry about powering it down before you turn off your computer. After you plug it in and set it up, you are ready to go and don't really have to worry about it.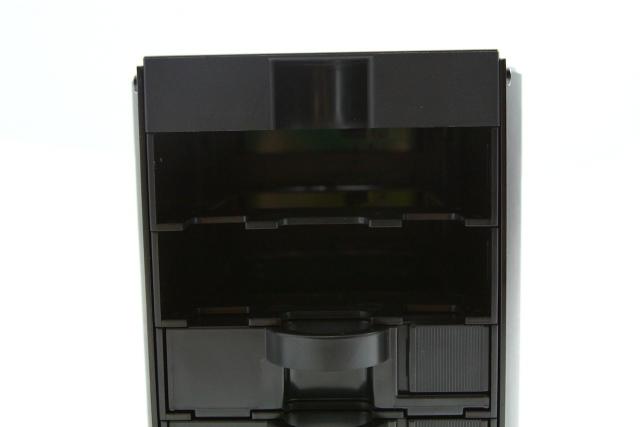 The Hornettek 4 Bay drive system definitely packs great performance and design. It's great for using old hard drives that you were going to through in the trash or throw onto a different computer. And it allows you to access all your information quickly and easily.
Pages