Table of Contents:
HT-3402U3 Unit
USB 3.0 Cable
eSATA Cable
12V/4.2A AC Adapter
13A UK Power Cord
User Manual
Screws for HDD Installation
Aesthetics
Most HDD enclosures or NAS/SAN systems are just big squares with not much design attributes at all. Hornettek chose not to follow the bandwagon with design; it has a sleek round design with a easy access bay on the back for the hard drives. The reason for the round design is for the 80mm fan installed on the bottom of the system. There is also nice LEDs that show the status of the drives on the front showing the Power and all four hard drive bays.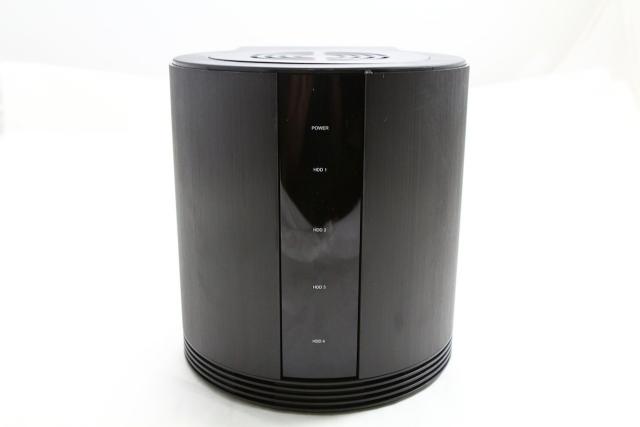 On the rear we can see the hard drive bays and some ports for connecting the system to your computer. There is a Power Jack, USB 3.0 port, eSATA port, Power ON/OFF Switch, and fan speed adjuster. What's really amazing is that it actually comes with an USB 3.0 port connection because most hard drive bay systems have USB 2.0 ports. Its nice to see that some companies are finally moving to USB 3.0. Now, let's take a look at the features of this 4 bay enclosure.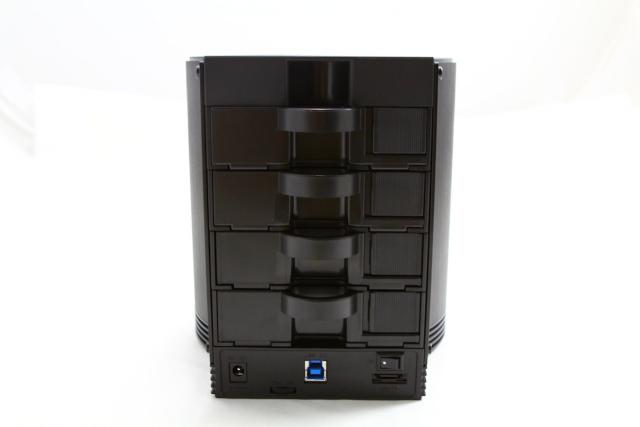 The Hornettek 4 Bay drive system definitely packs great performance and design. It's great for using old hard drives that you were going to through in the trash or throw onto a different computer. And it allows you to access all your information quickly and easily.
Pages