Table of Contents:
Motherboard manufacturers don't often offer much over what the chipset manufacturer has already incorporated. Gigabyte is one of those companies that aren't satisfied with delivering just a rebranding of a motherboard. They have continually gone above and beyond by offering outstanding features that are sure to make their products stand out against the competition. One of these features is their inclusion of Bluetooth 4.0 and a Wi-Fi card for wireless data transfers. This is really amazing for those that have wireless storage devices that they want to seamlessly connect to from their computers. This will allow for wireless transfer speeds of up to 300 Mbps using 802.11n connectivity.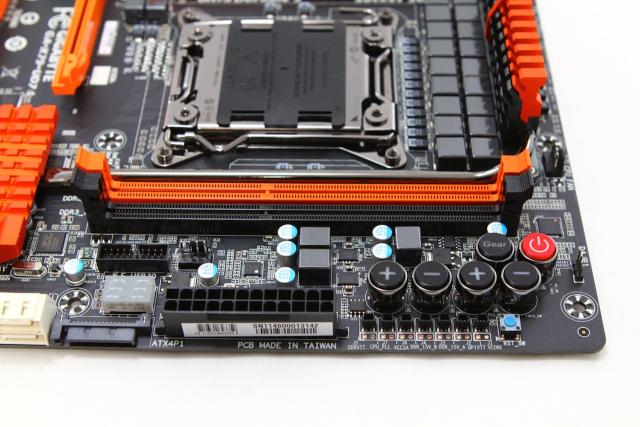 Gigabyte has also incorporated their Ultra Durable 3 technology onto this board. This simply means that these boards are made to last and stand up to the harshest of conditions. There is twice the normal amount of copper in this board's PCB. This board uses nothing but Japanese Solid Capacitors that are rated to last an amazing 50,000 hours under load. These boards also have Lower RDS(on) MOSFETs that helps to increase power efficiency and output power. These boards also use Ferrite Core chokes that help to regulate power fluctuations and improve overall power efficiency. With these technologies Gigabyte is able to provide an extremely stable motherboard that can handle any real-world situations. This isn't a new technology to this board but it's certainly a welcome one that helps to put it into the enthusiast level of motherboards.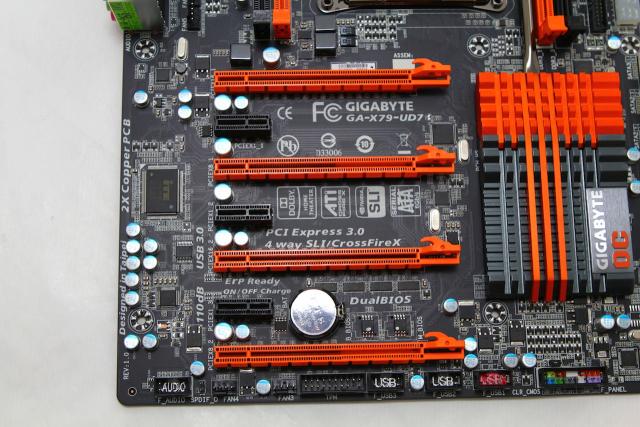 Gigabyte has also built this board with their Dual BIOS technology. They've also done something a little different with this technology that sets it apart from their other boards. On the rear I/O panel of this board there is a switch that will allow you to switch between two different BIOS systems. This is an overclocker's dream come true. This will allow you to find out which BIOS actually works better for your hardware configuration without having to uninstall one and re-install another. With a feature like this Gigabyte has insured that this board will become a must-have for the extreme enthusiast looking to get everything they can from their hardware. If this doesn't give you an idea of what Gigabyte was thinking when they were developing this board then nothing will. Ease of use and extreme performance is the thinking that went into this board and it shows.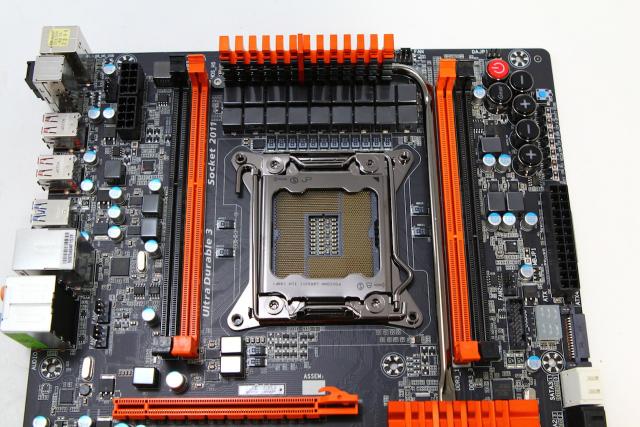 These boards also feature all of the latest interface technologies. SATA 3.0, USB 3.0 and PCIe 3.0 are all featured on this board. You will also get full Crossfire and SLI 4 Way support so it doesn't matter if you're with the Red team or the Green team, you'll be completely satisfied. This board also has 2 SATA power connectors at the far right side to enhance power and stability when running a multi-graphics configuration. I first saw Gigabyte use this on their 990FXA-UD7 board and it impresses me now just as much as it did then. This is a much cleaner way of running extra power to your board than having to run a molex connector over your board. This may not sound like much but it's these little touches that help to set this board apart from the rest. Our benchmarks will show whether or not this actually pays off. Another interface that this board has is that it features Blue Tooth 4.0 and a WiFi card for connecting to high-speed wireless devices such as Apple's iPhone 4s.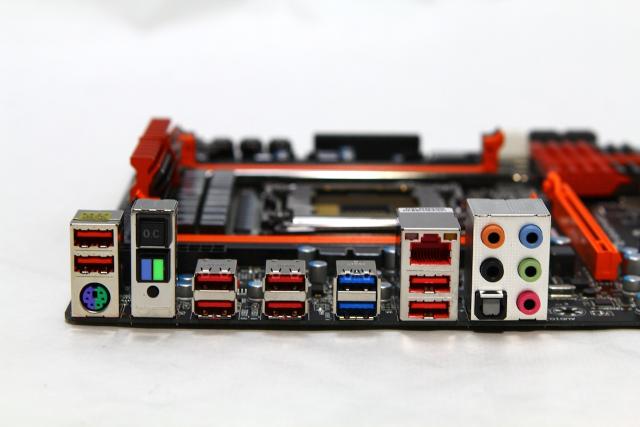 This is perhaps the most well organized and fully featured motherboard that I've ever seen. There are times where we've gotten a board in and I've thought "if only they added that it would have been perfect". Well Gigabyte seems to have read my mind. This board has everything and the kitchen sink.
Pages