Table of Contents:
To wrap this up, let me begin by saying that we really didn't run into too many problems with this board. We did have some initial problems with overclocking, but that turned out to be due to some settings that we forgot to disable in the BIOS. You should disable Intel's Turbo Boost technology. If you don't you might experience some instability issues or your overclock might not function at all; just something to keep in mind. Aside from that we really didn't have any other problems besides that small one.
This board does have a very nice looking layout and PCB. It also comes with lots of amazing and useful features that are sure to set it apart from the competition. For the price that this board is listed at it really is a great value. During our testing the overall temperatures never exceeded 45 degrees for either the chipset or the PCB. This translates into great overall stability and should help to facilitate good overclocking potential. Due to time constraints we really didn't get a chance to do much overclocking with it. From what we saw though this board should provide plenty of overhead for those that want to push their hardware. Overall this is a great board and it for the included features it really does represent a great value for the user.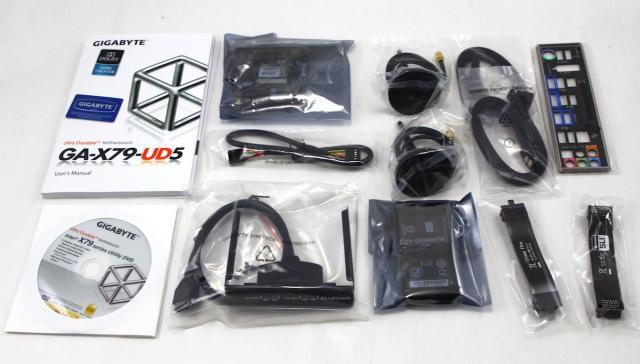 The Gigabyte X79-UD5 is one of the best mid ranged motherboards for the new LGA 2011 Intel Core i7 CPUs, it offers very good features for both the gamer, enthusiast or overclocker who wants solid features and a decent price tag.
Pages