Table of Contents:
Here comes the part where we put aside the great features and different improvements of the board and focus only on the performance of the board. Ultimately, the performance of the board will be a big factor for most of us when we decide in upgrading from our old X58 motherboards. The question is, is it worth your money to invest in this motherboard? If you put the new X79 chipset to the top tier X58 motherboards, you'll see that the X79 motherboards perform much better. And there are many features that the UD3 offers which make it a competitive amongst its competitors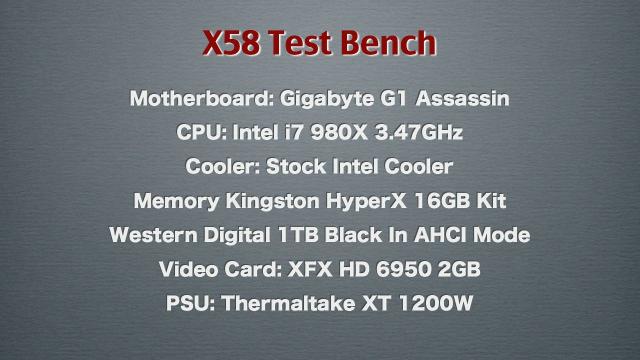 We ran all of our benchmarks with the latest updates and we put it to the test against our Gigabyte G1 Assassin X58 motherboard with 6 gigs of DDR3 1600 MHz ram and an Intel i7 980x processor at stock settings. For graphics we used the XFX HD 6950 with 1 gig of memory. We used a wide range of benchmarks such as 3D Mark, PCMark, Cinebench, Sisoft Sandra, and x264 to totally stress the system out and see what it can do. I was quite impressed with the results that we got and they definitely blew the X58 motherboard out of the water.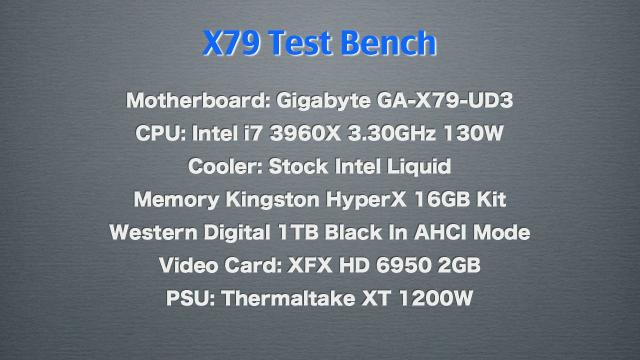 We can see by the scores below which one is the clear winner. You will always have computer enthusiasts that will want the latest tech right when it comes out and pay a butt load for it. For most of us that are choosy with what we buy and when we buy it, we will take a little more time in doing our homework of the product. The Gigabyte GA-X79-UD3 motherboard will be more on the mid-level with a price tag of around $250 dollars which is probably the right price range for most people that are going to build a whole new PC around this new motherboard. For other people that are thinking of just buying the motherboard to upgrade from your old X58 board, that's really up to you if you really want the latest chipset early. As you can see the X58 board didn't do that badly so your X58 motherboards are probably still good for another few months/years.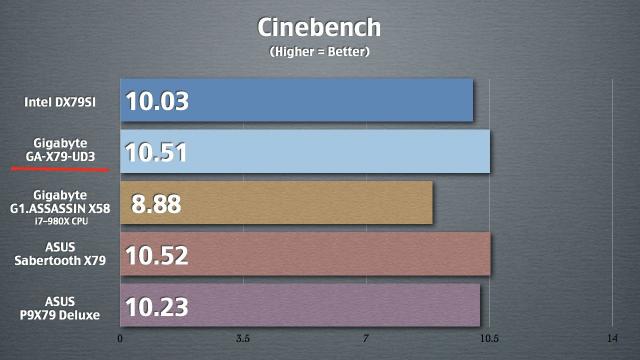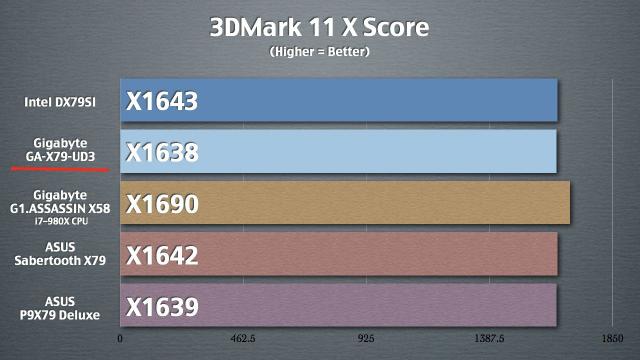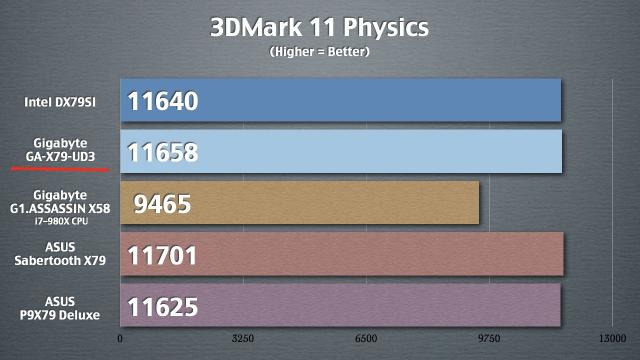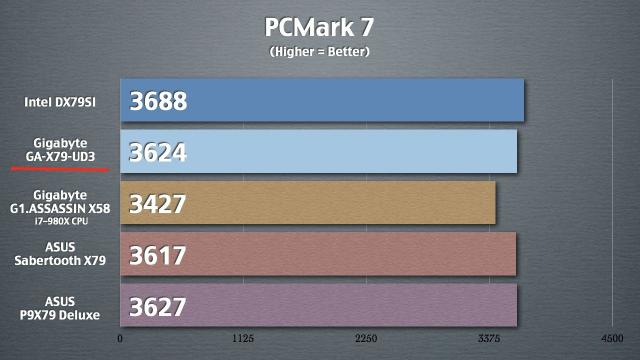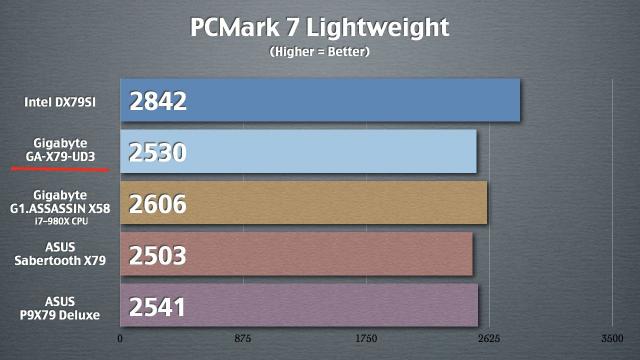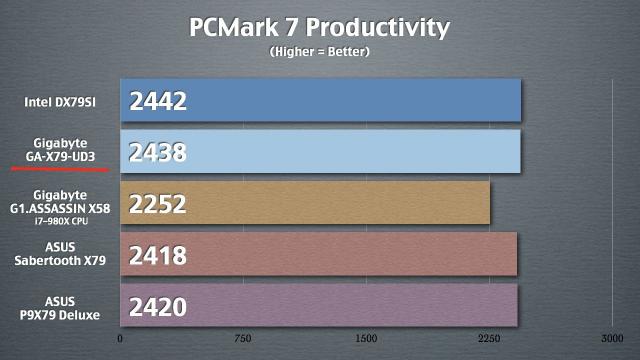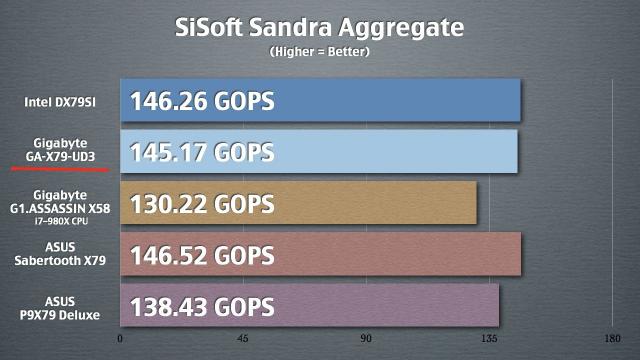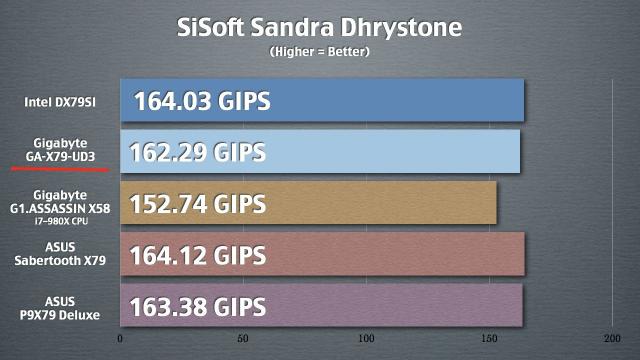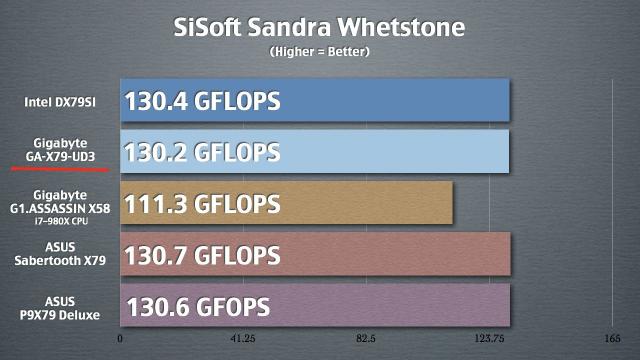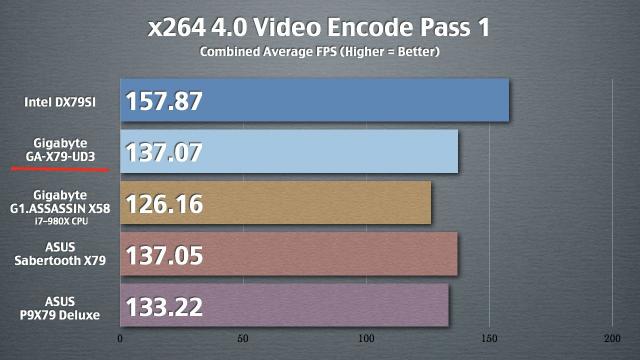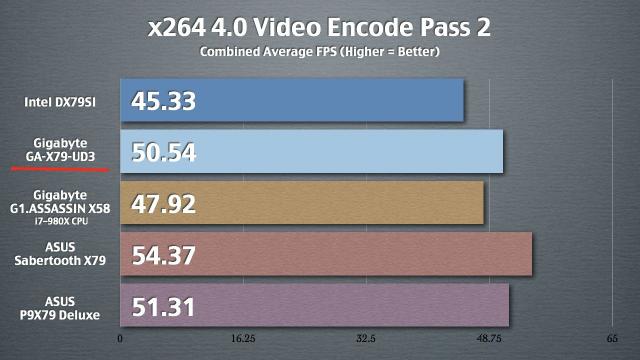 Even though this is Gigabyte's lower end motherboard for the X79 chipset, they still have included many great features on this board. It has a black a grey color scheme that I really dig and will go with most cases.
Pages