Table of Contents:
3D Dual UEFI BIOS
As almost every competitor out there, Gigabyte also has their very own 3D Dual UEFI BIOS that allows you to use the mouse in the bios and easily click and edit options. You are not restricted to the keyboard anymore and the interface looks really nice. I like that there is a big picture of the motherboard on the front and that you can click on various areas of the motherboard and interact with it. Once you click on lower task bar menu, you will navigated towards the more common BIOS screen with System info, BIOS Features, Peripherals, Power Management, M.I.T., and Save/Exit.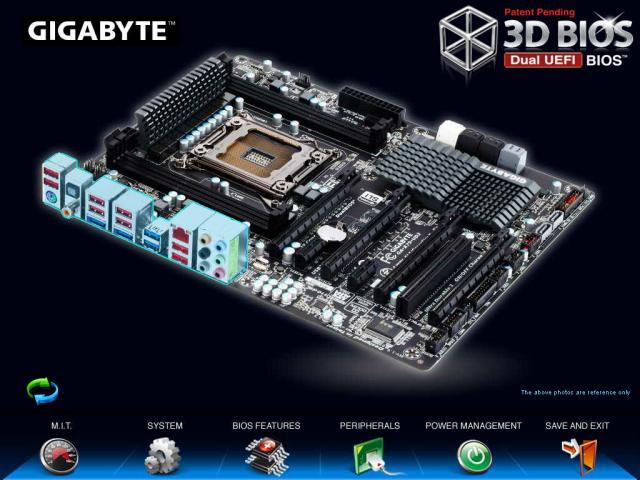 The 3D Dual UEFI BIOS looks really great and is definitely a great start to creating custom BIOS interfaces. However, the mouse feels a bit laggy while moving through the screen and sometimes you really have to click on an option in order for the computer to register it and open it up. The information is presented very clearly and it's easy to increase your BCLK, CPU Clock Ratio, your voltages and many more.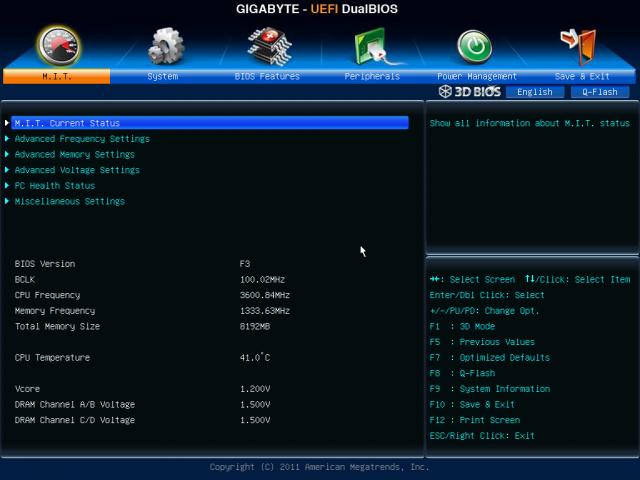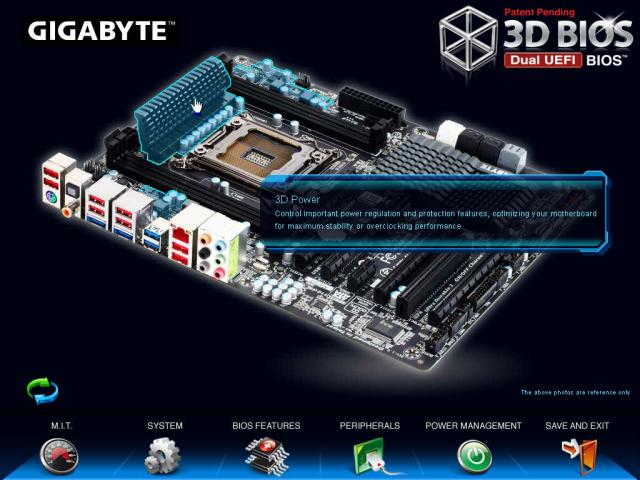 3D Power / 3-Way Digital Engine
The 3D Power which is in the Power Management option is something I am definitely intrigued about and will help the high-end enthusiast. It allows for amazing voltage control and precise voltage response techniques should your computer experiences issues. There are options like Vcore Protection, CPU Vtt Protection, IMC Voltage Protection, DDR Voltage Protection, and also Loadline Calibrations. This may be an option that many users will probably disregard since they might not understand it but it's really great tool if you are going to overclock your computer and keep the motherboard for longer periods of time. With these Voltage protection modifiers your computer will be safe and keep it running longer too.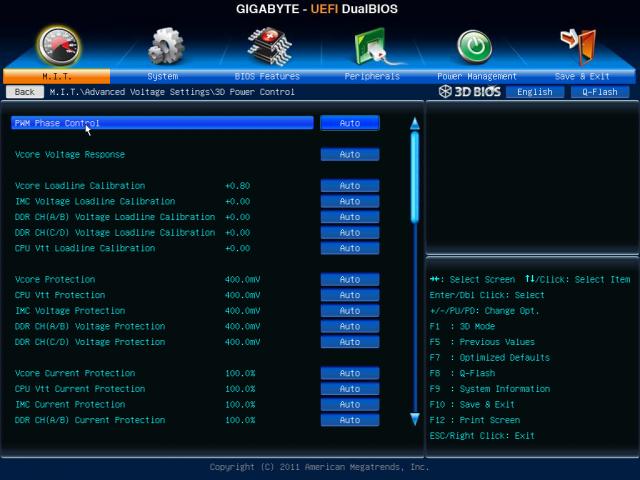 Even though this is Gigabyte's lower end motherboard for the X79 chipset, they still have included many great features on this board. It has a black a grey color scheme that I really dig and will go with most cases.
Pages