Table of Contents:
Many motherboard manufacturers are satisfied with just the basic features of the chipset and they don't often incorporate too many of their own features. Gigabyte is one of the few that attempts to go the extra mile for their customers. This board is loaded with special features that will set this board apart from the competition. One of the most outstanding features of this new board is that it features their onboard Bigfoot E2100 Killer NPU (network processing unit). This features a full gig of DDR2 memory to keep the CPU from having to be utilized at all for regulating network traffic.  With this feature being imbedded directly onto the motherboard it means that you don't have to worry about ping rates in the middle of an online frag fest.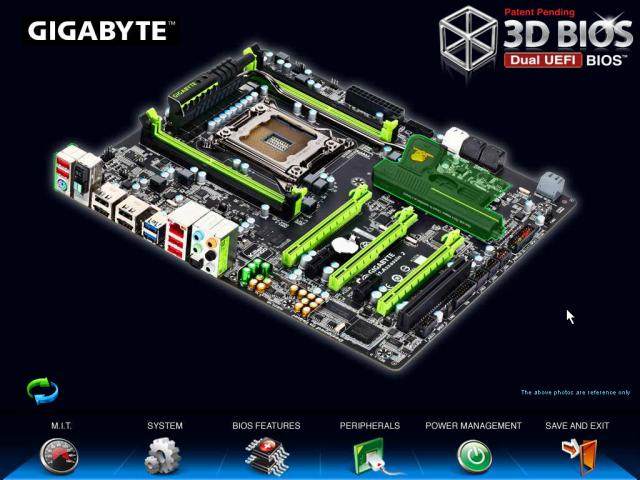 Gigabyte's On/Off Charge technology is featured on this motherboard. What this does is it allows for faster charging with their included Quick Charge technology to reduce the time it would take to normally charge select Apple products. With this technology you will also be able to charge these devices when your computer is turned off so you don't need to keep your computer on just to charge your device. This a great feature for those that want to be able to charge their Apple devices quickly without having to worry about wasting energy by turning on their computer. There are some limitations with this technology in regards to certain mobile phones. Make sure to check Gigabyte's website for these limitations.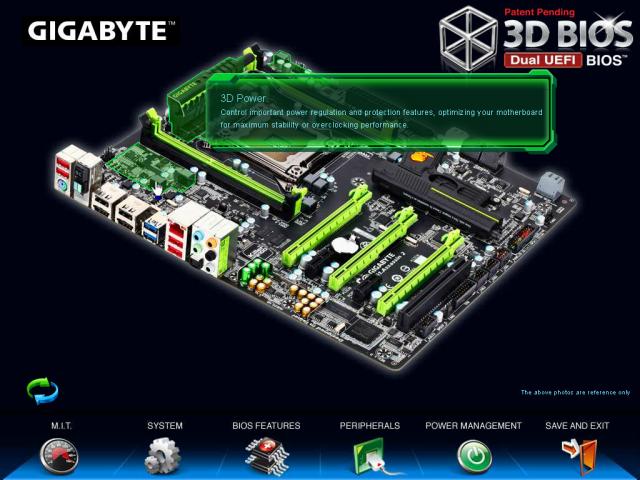 Gigabyte has also incorporated their 3D Power technology onto this board and this allows for a quick way to manage and regulate your power usage. It uses a 3D graphical display that can be used to monitor or tweak your voltage, phase controls and frequency settings to optimize your power usage. It's broken down into three different displays to control your power settings. There is the Voltage Control interface that allows for the adjusting load line calibration, and Vdroop. There is even the option for setting your OVP (over voltage protection) to adjust the default settings for your CPU and memory. There is also the Phase Control interface that allows for the calibration of the OCP (Over Current Protection) for the processor and memory. And lastly there is the Frequency Control interface that allows for the adjustment of power delivery speeds to the CPU and VRM through the PWM controller.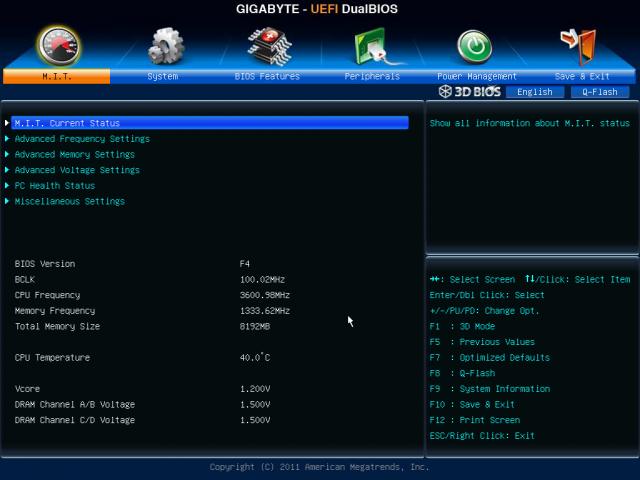 This board also features a Bluetooth 4.0 and WiFi card. The included WiFi card is capable of providing transfer speeds of up to 150 Mbps and it uses the latest 802.11n technology. This is great for improving wireless internet performance and the Bluetooth capability allows for connectivity with your Bluetooth enabled devices. These are features that you would usually have to purchase separately, but these are included in the box along with the other accessories. Gigabyte has included these items to set this board apart from its competition. By including these items they are also showing that they want to give their customers the little extras that will alleviate the need to purchase them separately. For some these may not seem like much, but for those that will use them these items will help this board rise to the top of the pile.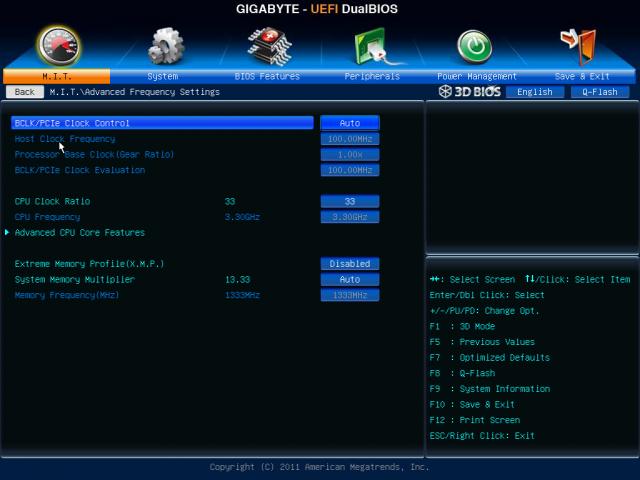 Gigabyte's Ultra Durable 3 technology is also present in this board. This essentially means that all of the best materials and the latest technologies were used to ensure power efficiency and longevity to this product. It first features double the normal amount of copper in the PCB. This is something that you'll notice when you first pick up this board. It does feel heavier than most other motherboards. This helps to reduce impedance and lower temperatures throughout the board. All of the capacitors on this board are Japanese made solid capacitors. These are much more durable and have higher heat tolerances than their liquid predecessors.  PowerPAK MOSFETs and Ferrite Core Chokes are used to lower temperatures and reduce power loss for better efficiency and longevity. Gigabyte's Ultra Durable 3 technology has been so popular that many of these features are being implemented on their competitor's boards as well.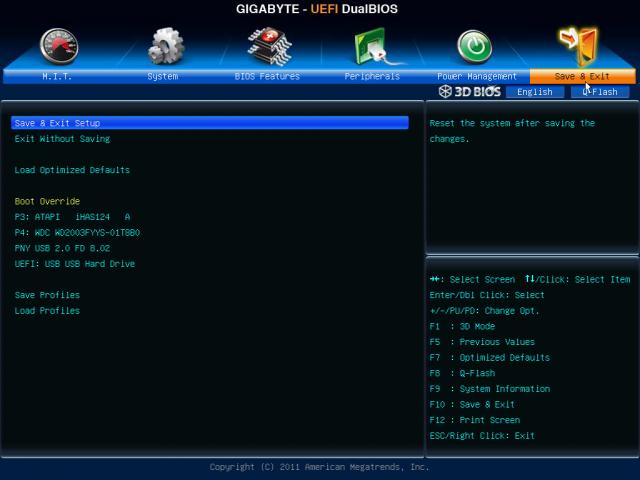 Gigabyte has also featured their UEFI Dual BIOS technology onto this board. Their dual BIOS technology isn't new but what is new is how it's able to be used. There is now the option to switch between two different BIOSs from just a the press of a button on the rear I/O. This is really incredible because now you will be able to test which BIOS is able to give you the best performance without having to completely clear the CMOS each time. Enthusiasts and extreme gamers are going to love this option because of the time and effort that it's going to save them. It will also make troubleshooting BIOS issues a lot easier as well. Gigabyte has one of the nicest and fully featured UEFI BIOSs on the market. One feature that really stands out is that the motherboard is pictured in the BIOS and by selecting an area of the board you can change the settings of that area. For example by selecting the memory area you will be able to adjust your memory timings and frequency.
Gigabyte has once again given us another great reason to upgrade to Intel's latest enthusiast-level chipset. This board looks amazing and the performance is there to back it up.
Pages