Table of Contents:
Aside from these technologies Gigabyte has also included support for some of their popular software based utilities. This board features support for Gigabyte's Easy Tune 6 which is a utility that will allow you to monitor and tweak your settings very similarly to their BIOS. Fan profiles can be set with this utility as well as overclocking and voltage settings. There is also support for their Touch BIOS utility that will allow you to monitor or overclock your system from an external web based device. This board also has support for Gigabyte's Smart6 utility that allows for use of their QuickBoost technology.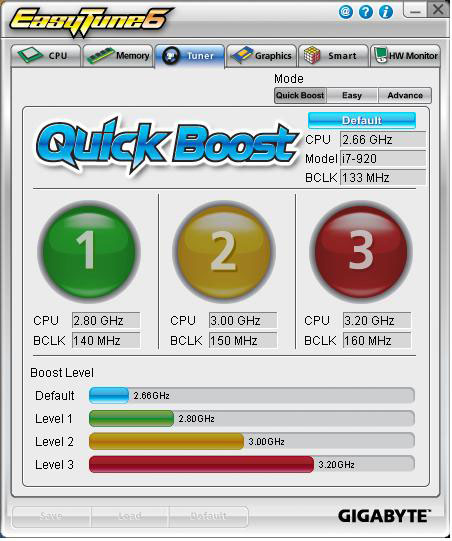 This technology allows for quick and easy overclocking that will boost performance. These are all useful utilities that are accessible within the Window's environment. To use them all you need to do is install the utility from either the included disk or from their website and then just follow their instructions. These utilities will have varying degrees of success and usefulness depending on how you use your system. 

Gigabyte has once again given us another great reason to upgrade to Intel's latest enthusiast-level chipset. This board looks amazing and the performance is there to back it up.
Pages