The Gigabyte Aivia Krypton Mouse Pad is two great but different mouse pads.  I found the Control/Precision side was great for my everyday tasks, but ended up using the Speed side for gaming.  Initially I was flipping the pad over every 15 minutes or so to give them both a solid test run.  Initially I liked the speed side more because many of my previous mouse pads had a similar surface, so the familiarity gave it some instant bonus points.  An unexpected bonus of using the Speed side is that the control side is pressed against the table, which gives you added grip.  The additional grip ensured that the mouse pad didn't move even under the most violent movements.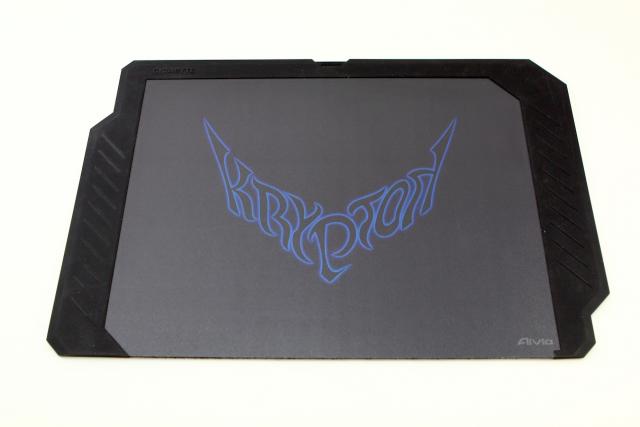 The size of the pad's surface and the utility of both sides makes picking this up a no brainer especially if you are interested in the Krypton mouse.  The Gigabyte Krypton Mouse was designed to match this mouse pad perfectly in looks and performance.  The Krypton mouse has the same branding, color scheme and two different chassis (one for speed and one for control).  You can mix and match the chassis to get maximum speed, maximum control or a mix of the two.  I would recommend buying this mouse pad for anyone looking for either the control type or speed type of surfaces. 
Gigabyte is a very familiar name among gamers and enthusiasts, but for the uninitiated they are best known for their performance and mainstream motherboards and graphics cards. Gigabyte has been rapidly expanding into other markets, so while they appear focused on their bread and butter business they also make several other computer related accessories and components like: Notebooks, Netbooks, Tablets, Cases, Coolers, Cell Phones, Power Supplies, Optical Drives, Keyboards, Mice, etc.
Pages