Well that about sums up the EK Gigabyte 990FXA-UD7 water block. It is going to really only be for those that fall into that certain niche of enthusiasts. This block did take quite a bit of effort and time to install. This should definitely be taken into account if you are planning to do this to a computer that is used all the time. It would have taken a lot less time though if I was just installing this in a new build or water loop.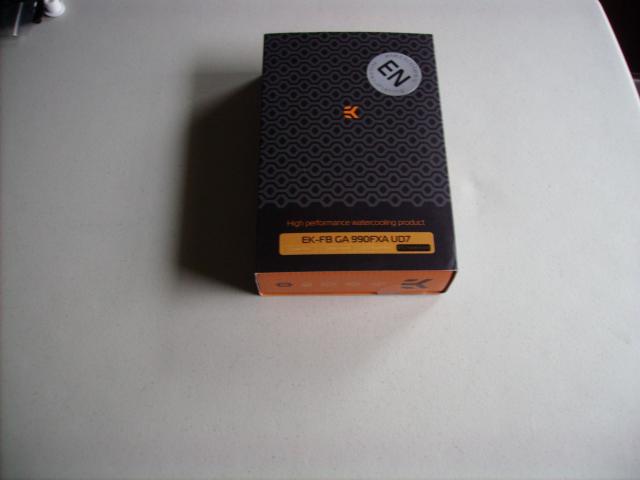 Performance is the real telling factor here. Nine degrees isn't a very big drop in temperatures. We really were expecting better performance when you consider how much this unit is priced for. It just doesn't make much sense unless you really plan to push your voltages and overclocks. For the average user and gamer this product isn't going to give you much more than your original heat sink. Of course that will also depend on your air-flow. Gigabyte's stock heat sink depends on air-flow to cool it and if you're using a case that was designed more for water cooling than air-flow, this water block just might be what you're looking for. This block was used in the Cooler Master, HAF X, NVIDIA Edition case. This case provides a tremendous amount of air-flow. For those that are wonder, I did remove the side panel with the fan to test temperatures. It became pretty obvious to me that this fan was no longer necessary for my system. This could be another reason to consider purchasing this water block. If you would prefer to run your system without a side panel, this water block will let you do that without having to worry about temperatures.
For the water cooling enthusiast this is also a no-brainer. The ability to add their motherboard to their loop makes perfect sense. They are mainly going for esthetics and will enjoy the added performance benefits as well.
Pages