Table of Contents:
Quick Fire Pro Conclusion
Gamers looking for a competitive edge should try a mechanical keyboard.  This keyboard is very responsive and has been comfortable to use.  Anyone who spends long hours on a keyboard gaming or typing should have a quality keyboard that won't leave their fingers sore after a long gaming or typing session.  I have logged over a hundred hours on this board in the last 2 weeks and this keyboard has definitely grown on me.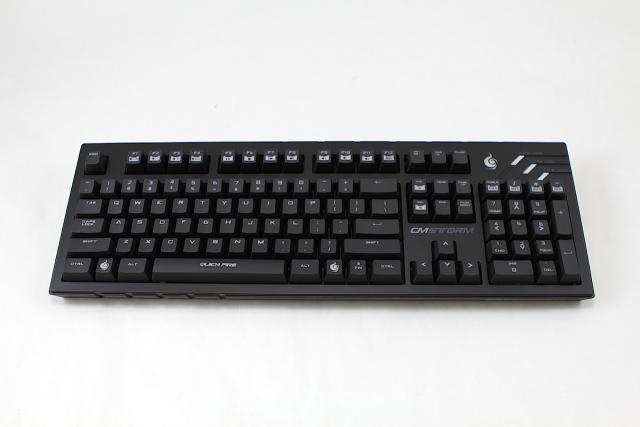 There is an inherent cost difference between the rubber dome vs mechanical, but give mechanical a try and you will see the difference mechanical switches make.  Cooler Master has this keyboard priced at under $100 and they offer a 2 year warranty.  The keys are rated for 50 million presses and this keyboard is built to last.  If you are a gamer or just someone looking for a mechanical keyboard you should check out the QuickFire Pro. 
The CM Storm QuickFire Pro is a new keyboard from Cooler Master that was designed with gamers in mind. Cooler Master started making gaming accessories under the CM Strom name a couple years ago and to date they have released several cases, mice, pads, headphones and a one other keyboard.
Pages