Table of Contents:
The CM Storm QuickFire Pro is fully mechanical which means that there is a switch under all 104 keys.  The key tops are cylindrical and rubber coated to help keep your fingers from slipping off keys in critical moments.  The keys have a textured coating which will help keep your fingers from slipping. The key tops are cylindrical shaped which feel comfortable during long sessions. The keyboard weighs about three pounds, so between the weight and the rubber feet it won't move around on you.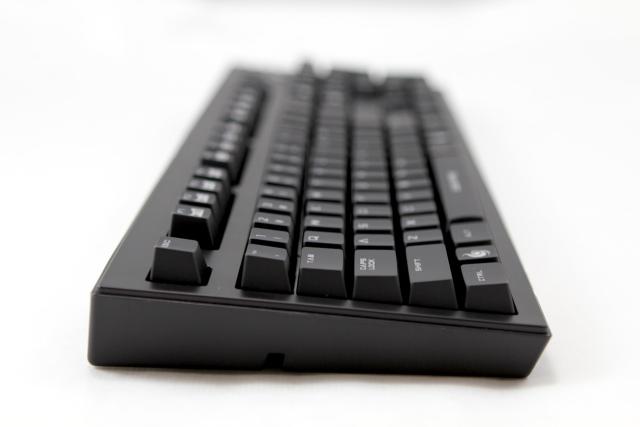 This board supports full N-key rollover (and 6-key rollover) which means you can press as many keys as you want to at once without having ghosting or jamming errors.  NKRO comes in handy for really fast typists and gamers spamming multiple buttons quickly.  I have only previously seen NKRO on PS2, so I used Aqua Key to verify that NKRO is truly supported.  I noticed several keyboards showing up under device manager, so I believe it tricks windows into thinking there are several keyboards attached which helps get past the previous 6 key limitation. 
A couple other features that will appeal to gamers is the ability to lock the windows key and adjust the polling rate.  To lock the windows key just press function, then F12 and the windows key is disabled, so you won't get kicked out of full screen mode while gaming.  To change the polling rate you just press function then select either 8/4/2/1ms.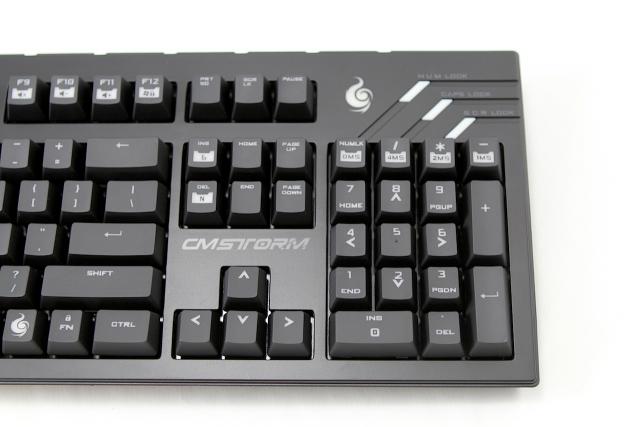 The QuickFire Pro supports partial backlighting in five levels of intensity.  There are three backlight modes that you can enable or change at any time with the quick press of a button. The first is gaming mode which just illuminates WASD and the arrow keys.  The second is the extended gaming cluster which illuminates WASD + QERZXC + 12345 + ESC F1 F2 F3 F4 + Arrow Keys + spacebar. The third mode is extended gaming cluster (breathing) which illuminates the same keys as the previous mode, but the keys constantly cycle through the 5 levels of intensity.  The keyboard also remembers which mode you were in last, so if you turn it off and turn it back on later you will be in the same mode with the same light intensity.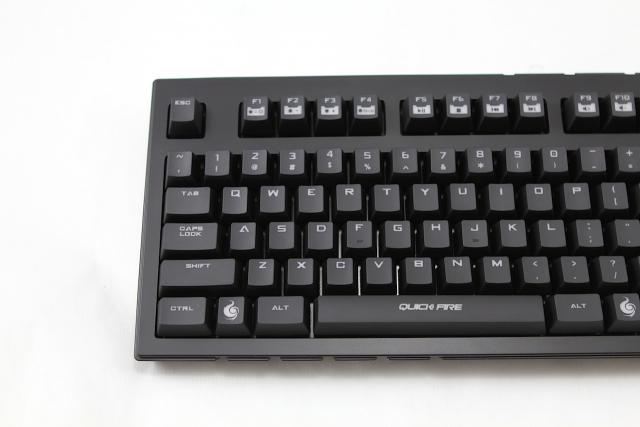 There are also seven media hot keys (F5-F11) so you can control your media player without going to the program to make adjustments.  The seven keys are play/pause, stop, previous, next, mute, volume up and volume down. 
The CM Storm QuickFire Pro is a new keyboard from Cooler Master that was designed with gamers in mind. Cooler Master started making gaming accessories under the CM Strom name a couple years ago and to date they have released several cases, mice, pads, headphones and a one other keyboard.
Pages