Table of Contents:
CM Storm Trooper   Features
Now that we've covered the exterior of the case, let's have a look inside and go over the different things to keep in mind when you're installing your system. One of the first things that you'll notice is how much room there is inside the case. This is definitely a full-tower case and there is plenty of room inside with which to install your components.
Starting at the bottom of the case, one of the first things you'll notice is a small cage for installing extra 2.5 inch hard drives. This cage can be removed and then there will be enough room to add a 240mm radiator if you choose. This is awesome because it will give water cooling enthusiasts just the kind of options that they're looking for. Unfortunately though, there isn't enough room in the roof of the case to mount anything larger than a 240mm radiator without modding the case. This is where this case falls just shy of being an enthusiast level case. When you take into account its sub-200 dollar price tag though, this case represents an incredible value to the consumer.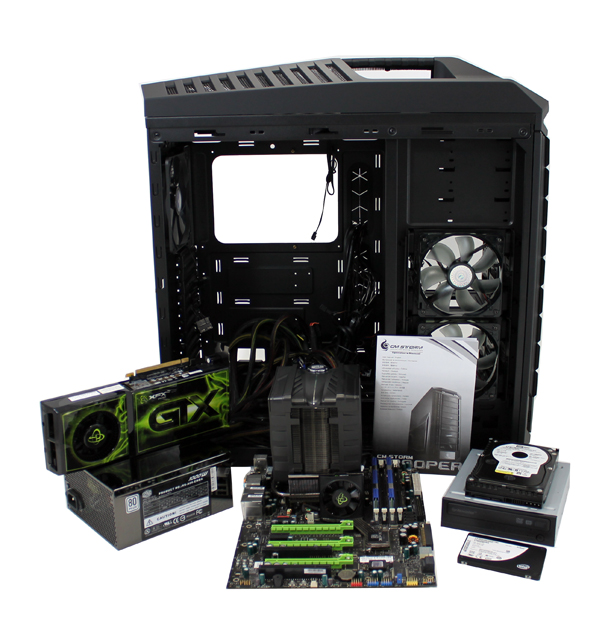 Cable management has been really well thought out with this case. This is something that Cooler Master has really done very well at lately. They aren't the first to start this trend, but they are one of the few that do it really well. There are lots of rubber grommets on the motherboard tray to route all of your cables. There are also lots of tie down points for securing your cables with zip ties. Cooler master even includes several zip ties with their bundled accessories. On the right side panel there is plenty of room for you to hide your cable and the side panel is also contoured for extra room. Cable management is an important feature because it not only looks good, but it also helps to improve airflow.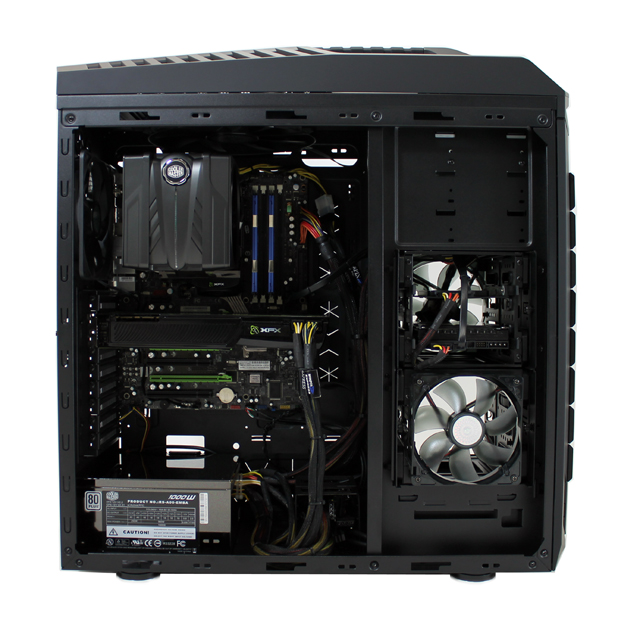 Speaking of airflow, this case includes lots of large fans. At the top of the case there is a large 200mm fan, along with a 140mm fan for exhaust. At the front of the case there are two 120mm red LED intake fans. These are actually mounted on the hard drive cages. These can be positioned in any way you like in order to accommodate your hardware and provide optimal cooling. These included fans will provide plenty of airflow for most configurations. If this isn't enough though, you also have the option of installing two more 120mm fans on the left side panel and two more 120mm fans at the bottom of the case. With the entire fan mounts populated this case will pretty much become a wind tunnel. It also will become pretty noisy. This is where the included fan controller will really come in handy.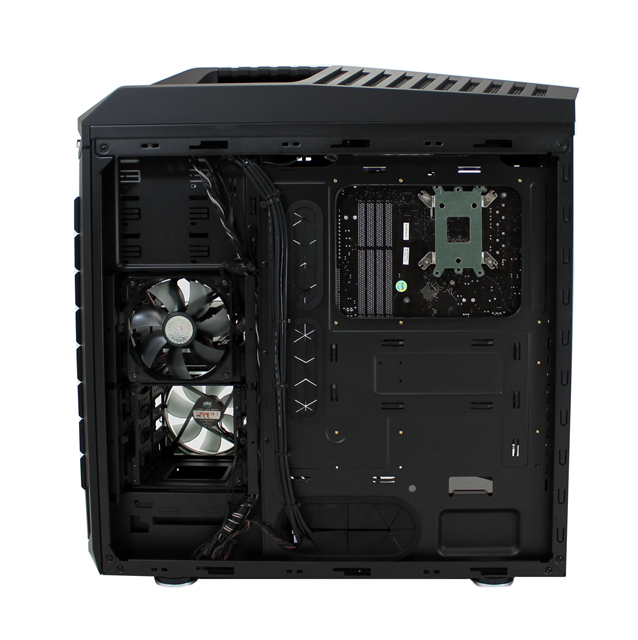 This fan controller is a little different than most that are offered with PC cases. This one features a very smooth design with a + and a – sign to indicate the fan settings that you want to select. There is also a button for switching the front LEDs on and off. With these centrally located buttons they are not only easy to find, but they are also easy to identify by feel even in a dark room. We did notice a bit of lag between when the fans were increased or decreased and when the fans actually changed speed. This isn't that big of a deal and is actually pretty normal for most fan controllers. A cool feature at the bottom of the case is a really nice tool and accessory drawer. To use it though you first need to remove two screws.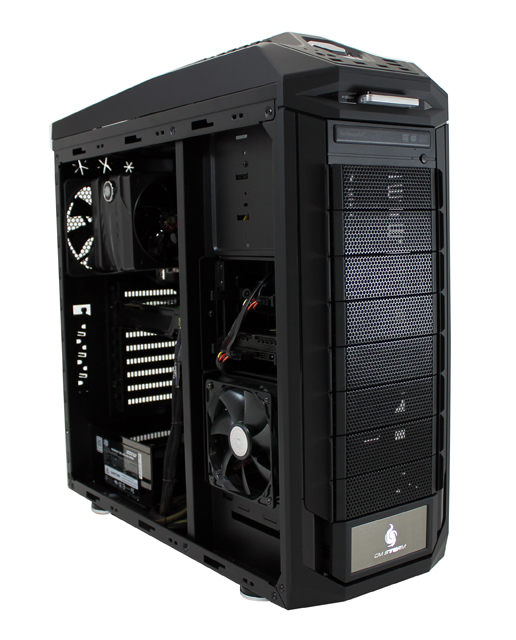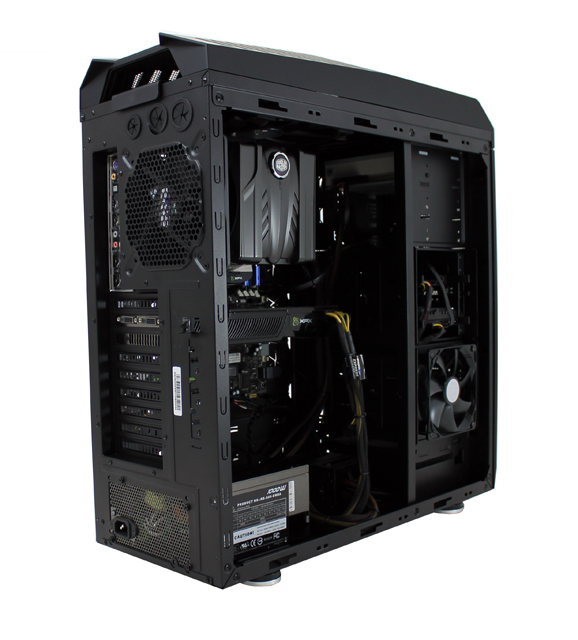 This is probably the best case on the market for this price. It comes packed with some of the most useful features that you could ask for and there really isn't anything to gripe or complain about. Sure, it could have included support for a 360mm radiator at the top, but there is plenty of room for two 240mm radiators if you're so inclined.
Pages