Table of Contents:
This case is loaded with some great features and one that I really like is the fact that all of your storage drives can be installed without the use of any tools. The only exception to this is that you will need screws to mount your SSD on the included adapter bracket. All of the expansion slots are locked into place with thumb screws so you won't need tools for installing hardware for those either.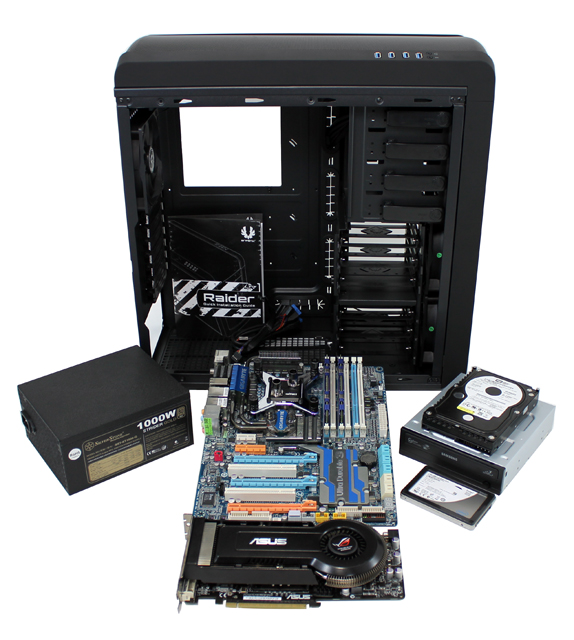 Inside the case there are several areas with rubber grommets for passing your cables through. This will make it very easy to hide all of your cables behind the motherboard tray. There is also a large cut-out for installing your CPU back plate. This will allow you to change out your CPU cooler without having to remove your motherboard. On the back of the motherboard tray there are several punch-outs for using cable ties to secure your cables to the motherboard tray. This is a feature that I would like to see more case manufacturers implement because it really does help to clean up the cable mess behind the motherboard tray.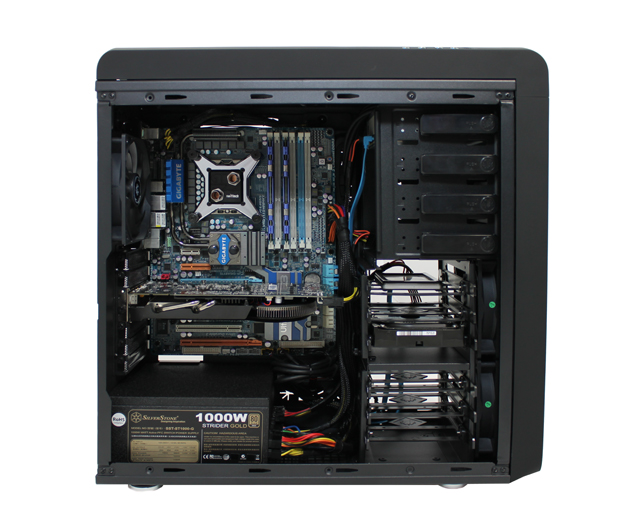 This case has an absolutely flawless black satin powder coat on it that is just as nice on the inside as it is on the outside. It's unfortunate though that this particular model doesn't come with a nice window to show it off. We'll get more into that in the conclusion though. One thing that I did notice though is that there is plenty of room for a 240mm radiator in the roof of the case. It probably isn't enough space for a push-pull configuration, but the radiator from the Corsair H100 shouldn't have any problem fitting in the roof with a single row of fans. This is sure to make this case very popular with those that would like to build a quiet, but powerful system.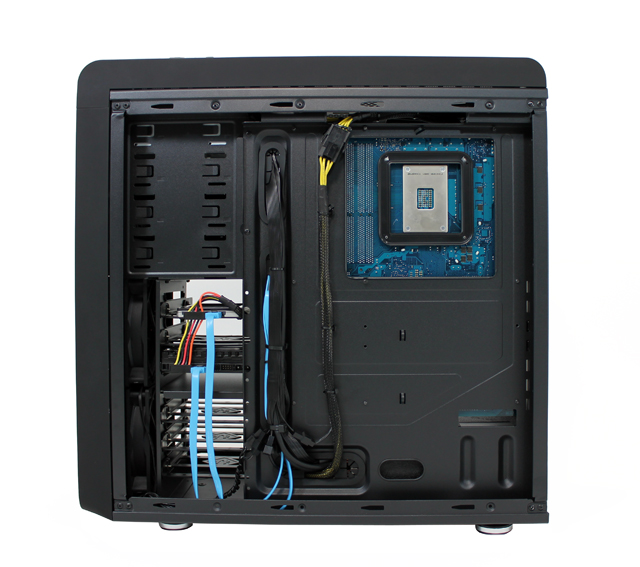 On the backside of the motherboard tray there is plenty of space for routing cables and this is also where you can access your CPU retention plate. Your wiring for all of your hard drives can also be accessed from this side of the case. There is even a recessed area where the grommets are located for extra room to tuck cables. You can see this in the picture that our tech Anthony Reynolds took. With a little time and effort there really is plenty of room to hide all of your power cables. As you can see, BitFenix really has put a lot of time and thought into the design of this case. Many manufacturers could learn something from their example.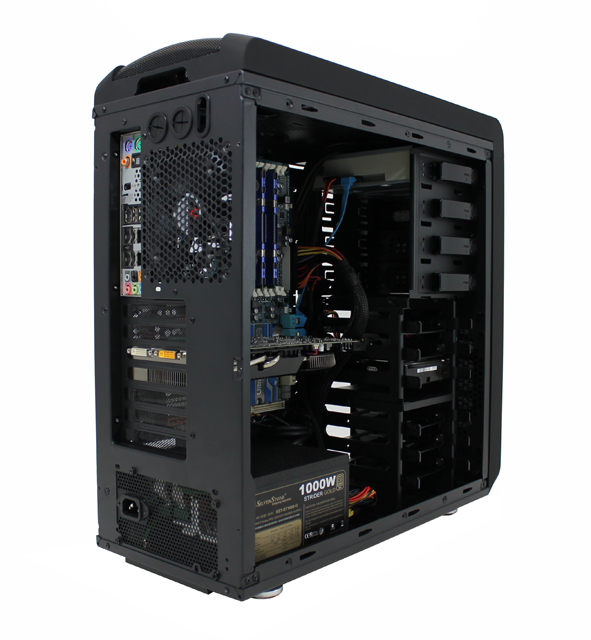 This is the new Raider case from BitFenix. This is a mid-tower case that has many of the features that you would expect to find in a full-tower. It has very clean lines and a classic design. For those that aren't familiar with BitFenix, they make a variety of cases and case accessories that are particularly geared for the gaming community
Pages