Table of Contents:
When you first get this board out of the box, the first thing that you'll notice is that this board is very well laid out. It has a somewhat more basic design than some other boards. It only has four DDR3 memory slots where many of the other X79 boards have all eight. One thing that does stand out though is that this board has two 8 pin CPU power headers. This should supply ample power for overclocking. This is something that will help to put this board near the enthusiast level in terms of performance.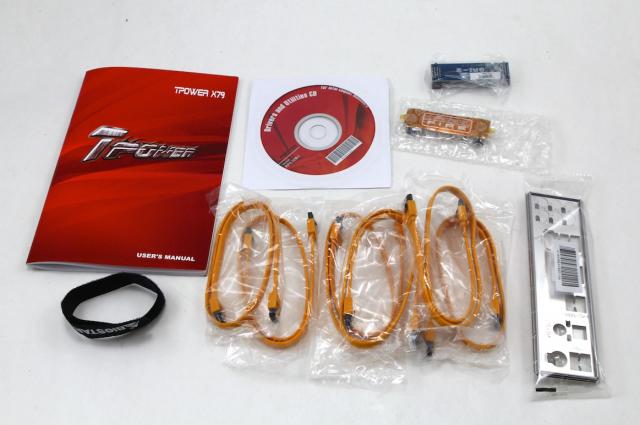 This board also features all X. D. C. solid capacitors and two ounces of copper in the PCB. It also has a 9 phase power design and support for 3-Way graphics. This board also features THX audio support through the Realtek ALC 898 audio codec. These features are usually only featured on enthusiast level boards and this shows that Biostar is committed to providing the very best features at an affordable price. For this board to have these kinds of features is just amazing and should help to make this a very popular board for those that are looking to get in on the new 2011 platform.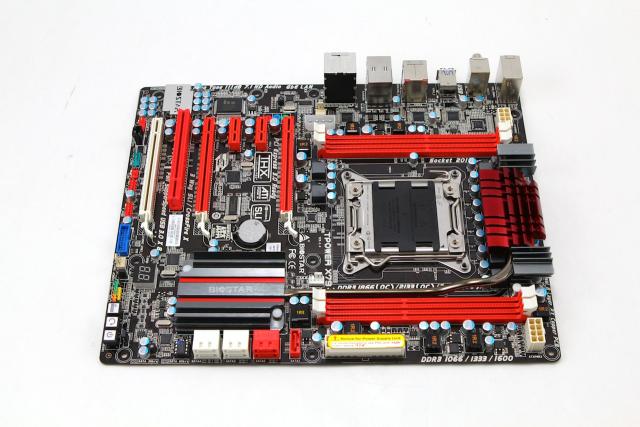 Biostar has also added support for their new GUI BIOS interface. This is one of the easiest of this type of BIOS to use that we've seen so far. It isn't the flashiest that we've seen, but it sure is one of the easiest to navigate. Everything is laid in tabs at the top of the screen. Just pick the item that you want to adjust and make your adjustments. Your mouse is fully enabled through this BIOS and this sure does make using it and adjusting your settings so much easier than it used to be. This is a TPower board and therefore is geared for overclocking. This will make pushing your hardware through voltage tweaks and clock adjustments very simple to do. These are the kinds of features that help to set a board like this apart from the competition.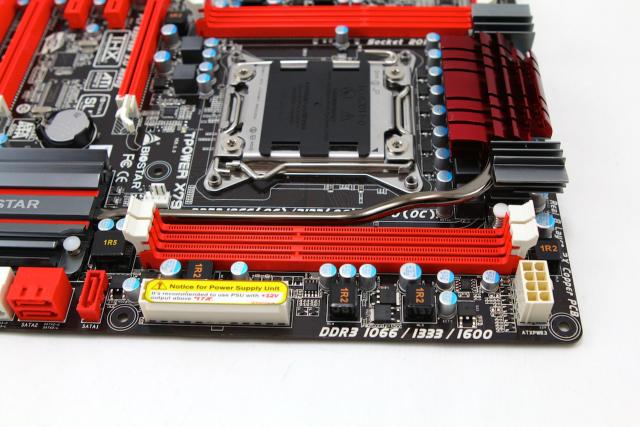 Right on the board itself are the power, reset and clear CMOS buttons. These are also located near a post LED that will allow you to troubleshoot boot errors by using the codes from the user's manual. to have these buttons and the post LED is just another sign of how Biostar is trying to show their dedication to the enthusiast community. These features are incredibly helpful to those that are really trying to get the most out of their hardware. This board also has three SATA 2.0 and two SATA 3.0 connectors that are provided by the Intel 2011 chipset. There are also two SATA 3.0 connectors provided by an ASMedia controller. These fully support AHCI and RAID 0, 1, 5 and 10.  There are also two USB 2.0 headers and one USB 3.0 header for all of your connected devices. On the rear I/O there are two USB 2.0 ports and six USB 3.0 ports, along with your standard 7.1 audio ports. There is also an optical coaxial port, an eSATA port,  a LAN port, and a single PS/2 port. This board actually has the highest amount of available USB 3.0 ports that we've seen so far on the rear I/O panel.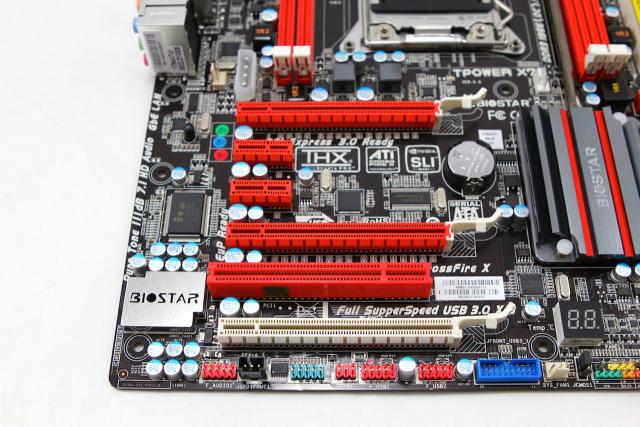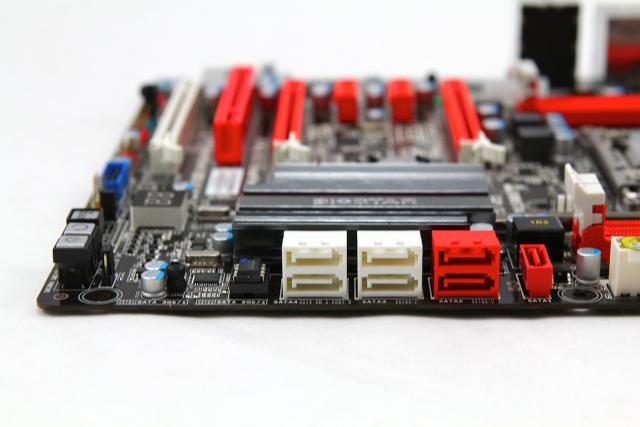 Biostar has also included support for some of their best of their best software and hardware based features. These include a 90 day free trial of BullGuard Antivirus and Internet Security software. It also comes with support for their BIO-Flasher software to make BIOS updates and flashing easier. BIO-ReLife is also included to help to recover a crashed BIOS. There is also support for Biostar's BIO-Remote 2 technology that allows users to access and control their PC remotely from either an Android or Apple based device. This is great if you're planning to use this board for a home theater type of setup. There is also support for Charger Booster that has the ability to charge your connected Apple devices up to 42% faster. There is also support for Biostar's Puro Tone 110dB lossless HD playback. This is one of the very best audio reproduction technologies for HD audio quality. As you can see Biostar has put a lot of effort into making this board as feature-rich as it could possibly be.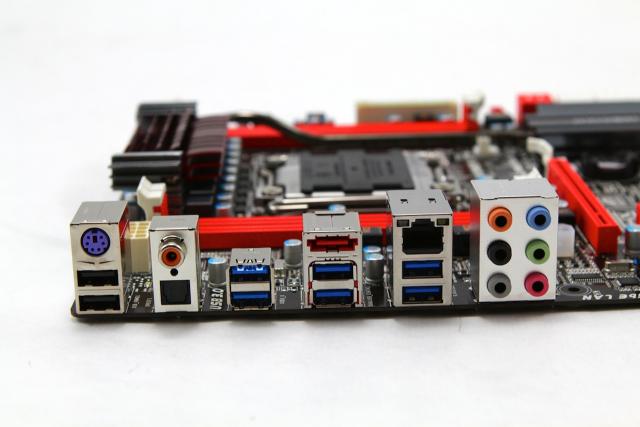 In terms of overall performance this board is simply amazing. it managed to keep pace with most of enthusiast level motherboards. At this price point it represents an amazing value to the consumer. Most of whom tend to be gamers rather than hard-core enthusiasts.
Pages