Table of Contents: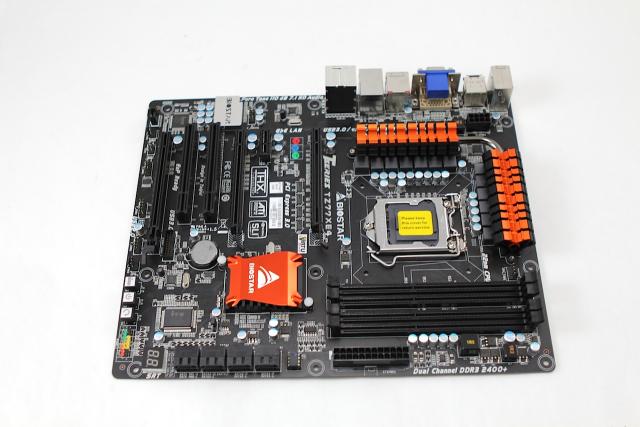 When you get your first close up view of the board the heatsinks really stand out since they are accented with such a vibrant shade of orange. Then as you look more closely at the board you'll notice that the actual PCB of the board is matte black. The matte/flat black finish really looks nice and helps the other components stand out.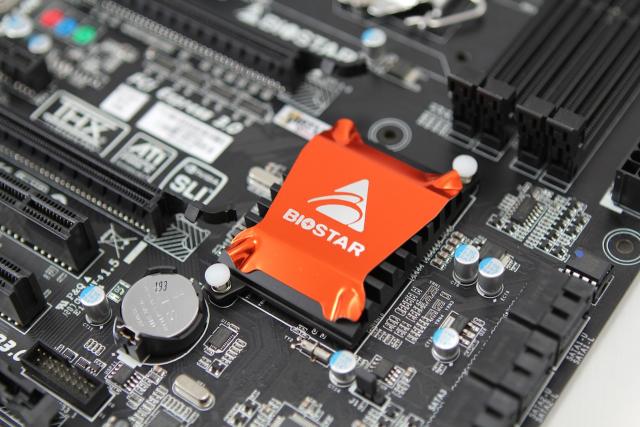 The main heatsinks are tightly screwed to the board so they will maintain constant pressure and won't move or become loose regardless of the board orientation. The heatsinks are connected by a heat pipe which will help to share the thermal load. The heat pipe enables the two heatsinks to act as a team by allowing them to transfer heat between eachother. This enables the two heatsinks to act as one larger more efficient heatsink. The main heatsinks and the chipset heatsink all have orange accents which gives the board a unique look.
Lets take a look at the rear I/O.  From left to right there is a PS/2 keyboard connector with 2 USB 2.0 ports, a Display Port, HDMI, VGA, DVI, e-SATA, two USB 3.0 ports, Gigabit Ethernet, two more USB 2.0 ports and six audio ports.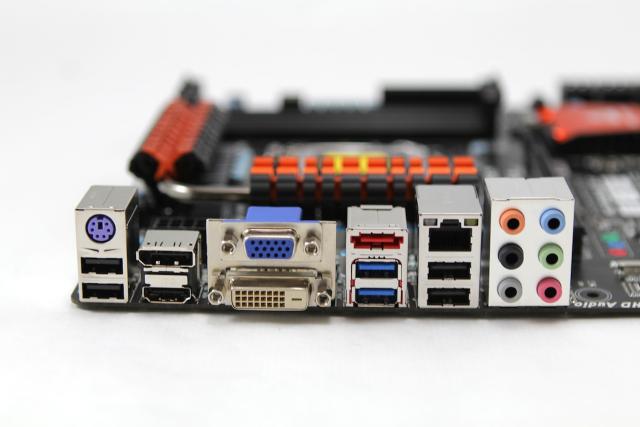 There is a LED Debug POST (Power On Self Test) code indicator that lights up and cycles through a series of numbers and codes when the board is initially powering on.  If there is a problem it will stop and show you a specific error code, but if all is well the LED code indicator will act as a CPU temperature monitor once your system passes POST. I like being able to monitor my temperature externally, so this is a nice free addition.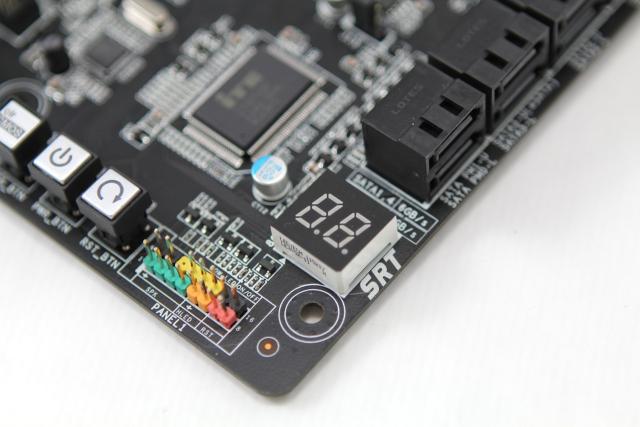 Next to the POST indicator there are a couple buttons that power, reset and clear CMOS. These will come in handy if you have your system on a test bench or happen to be working outside of your case. I always POST a board before installation just to make sure everything is functional before I get too far into the installation process.  These buttons also come in handy if you are testing other components or you just don't want to reach for the front of the case. I like being able to reset the CMOS without having to play with a jumper, so these buttons are are an added convenience that I appreciate.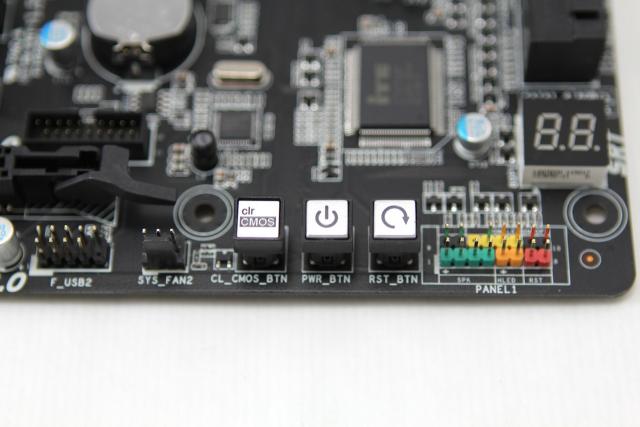 Biostar has included a USB 3.0 front panel connector, 4 Yellow/Orange SATA cables with retention clips, a velcro strap for cable management, a black I/O shield, a rigid SLI bridge, a flexible Crossfire bridge, a manual and driver CD. The rear I/O plate is black and all the ports are labeled, so if you are building an all black system or if you just aren't a fan of the standard silver I/O plates this will make you happy.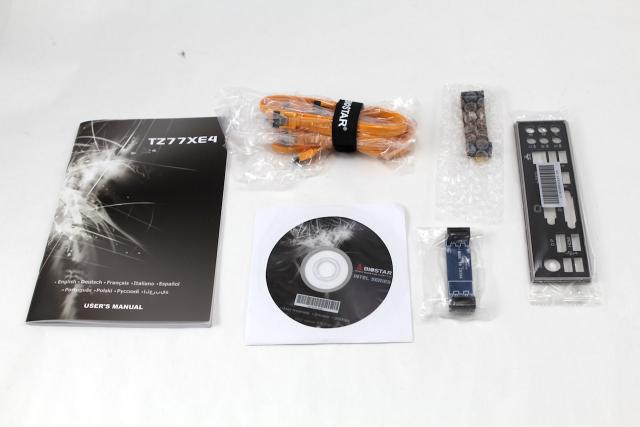 The USB front panel connects to the onboard 20 pin and can be installed in either an external 3.5" bay or through a rear expansion slot with the included bracket. This front panel makes a nice addition to your case since most people aren't using their external 3.5" bays. Having the two additional USB 3.0 ports instead of an empty bay is a nice bonus.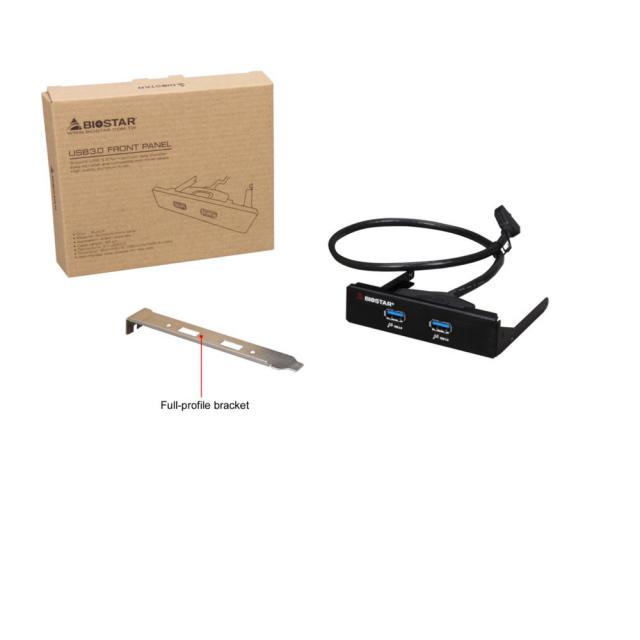 The TZ77XE4 performance is top notch especially for a motherboard at this price point, the board looks great and offers almost every feature you could ask for.
Pages