Overclocking with the Rampage extreme is dare we say a simple affair and its more an exercise of finding what clock bests match your cooling then trying to push the clock high enough that you need better cooling. To say this board has an enthusiasts enhanced BIOS really would be an understatement, as far as we have seen this board has the enthusiasts class BIOS as in this is the BIOS to beat, this is the BIOS that other manufacturers should be striving to match or better. The board with a simple click can have the installed 3960X at just shy of 5GHz in moments, now this is not for everyone as a simple air cooler will be huge problems at these speeds so there are many tweaking options to find just the right spot  to match your needs and cooling system capabilities.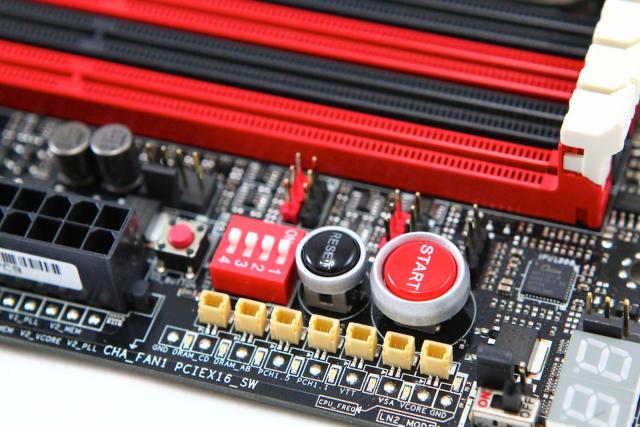 We started off our overclocking adventure by simply using the preset profiles in the BIOS which netted us very impressive overclocks ranging from mild mid 4GHz range all the way up to 4.9+ GHz with a mere single button press, on top of this it also overclocks and optimizes the memory performance with that same click. But it does not stop there so we went round to see if we can better the preset and started pushing BCLK and CPU divider to find the best possible combination and our final resting place with stable temperatures on our custom LCS was just over 5.1GHz as seen below. We can say is more than we really expected as north of 5GHz with less than 6 minutes tweaking time is rather impressive. What is even more impressive is that this was 100% stable and mind you this is not the best CPU sample either so we were pretty happy to see this stable on water. Also one thing to note is that we are fairly certain that with a little fine tuning we could bring the voltage down a bit to offer even lower temperatures with similar stability. Here we see that the overclock is not just a number but it represents itself in relative performance as well. And the performance is amazing especially for anyone with a productivity rig where every second is money, having the ability to do work much faster can be an excellent advantage.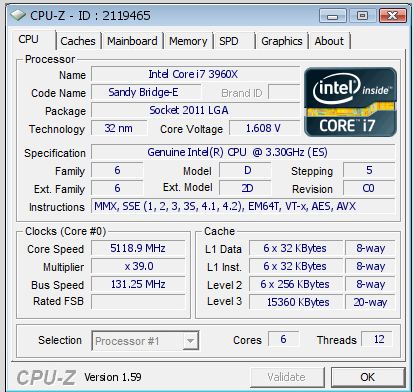 The bottom line for the ASUS X79 Rampage Extreme is this: many motherboards made today are very similar in their feature set and their options, not true with X79 Rampage IV Extreme as it breaks the standard mold and recreates itself as the absolute king of X79 motherboards and a Solid Editors Choice Product.
Pages