Table of Contents: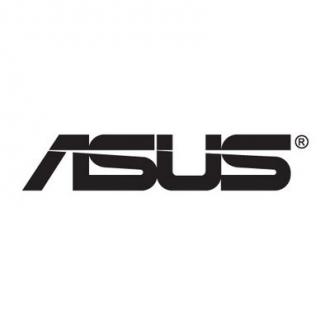 Before I get into performance let me start by saying that we ran each of these benchmarks several times to ensure that they were accurate and then used the average between them to get our final scores. This board was paired with Intel's i7 3960x processor and 8 gigs of DDR3 1600 MHz memory. We also used an XFX HD 6950 1 gig graphics card and Intel's included all-in-one liquid cooling unit for the processor. With that being said let's talk about the scores that we got.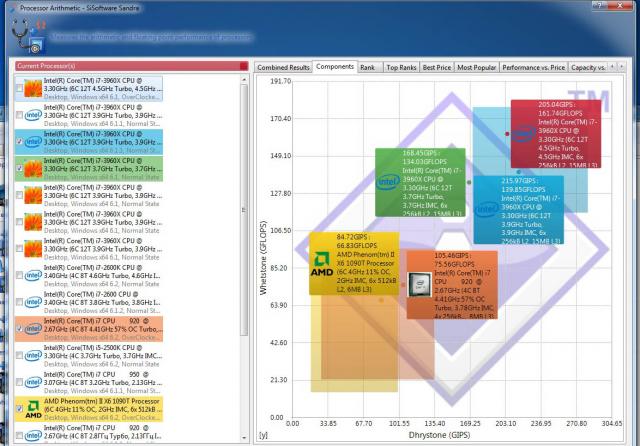 This board produced some amazing scores for our benchmarks. The only other board so far that has been able to beat it is Gigabyte's X79 UD7 OC. That board also costs a bit more than this one and is specifically aimed at the extreme enthusiast market. However, when we overclocked this board all of the ways that Gigabyte's board managed to beat this one disappeared. This was also very easy to do by using Asus AI Suite II utility. This suite really made overclocking a breeze and allowed us to do it without having to use the BIOS at all. We did notice though that our CPU temperatures did increase by about 10 degrees Celsius with our increased clock speed.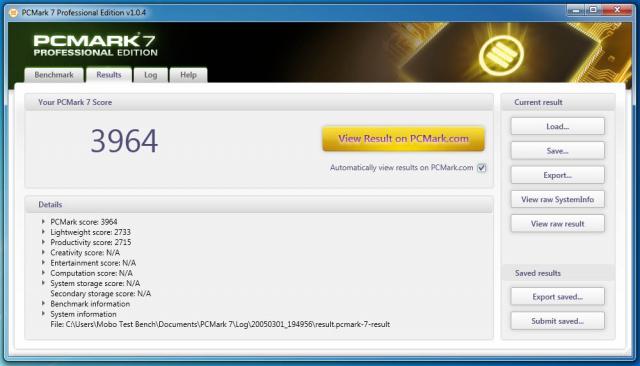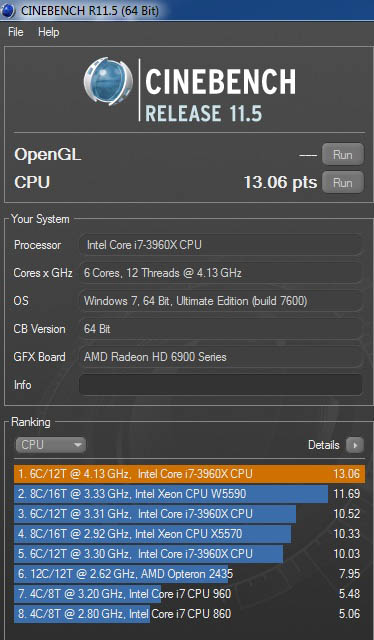 There are some features that I would have liked to have seen implemented on this board but for the most part it has just about everything that the average to enthusiast user would want the most. It would have been nice if they had put a Post LED on this board to troubleshoot boot errors and I also would have liked to have had a Reset and Power button located directly on the board for testing purposes. These are just things that are a personal preference with regards to enthusiast level boards.
Asus has produced another solid performing board that doesn't disappoint. This board has some really aggressive looks and the performance to match. This has been a really hectic launch for us but this board has been one of the easiest to work with.
Pages