Table of Contents:
Asus has given us a board that is extremely feature-rich and that delivers amazing performance. To name off some of the included software that's bundled with this board will give you an idea of just what Asus had in mind when they designed it. This board comes with AI Suite II, which happens to be a great tool to enhance your performance and monitor your system. It also comes with Turbo V EVO, which is an awesome tool for overclocking and adjusting your voltages to provide a more stable overclock. Digi+ Power Control is also included for monitoring and adjusting your VRM voltage and frequency along with your DRAM power. EPU is included for helping you to use power more efficiently and it will ramp down power usage based on how the system is being used. Fan Xpert is another great utility that will allow you to use the fan headers on the motherboard to set cooling zones and adjust fan speeds based on temperature. These are just a few of the incredible utilities that Asus is including with this board and they can all be utilized from within the operating system. Only an overclocker looking to solder additional meters and equipment would benefit from the Extreme board unless they were doing some interesting things with the memory, otherwise this really is the top of the line gamers board cost aside.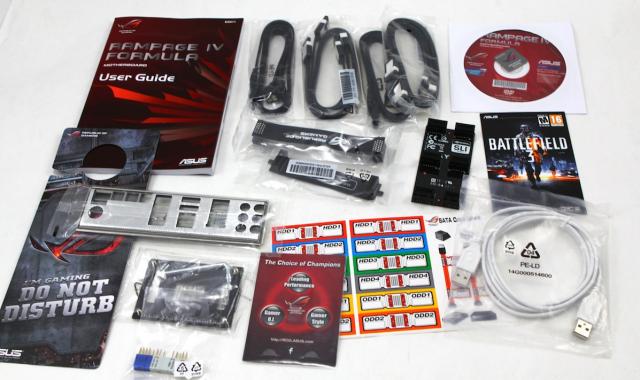 As you can see this board was meant to be pushed to extreme limits. This is something Asus has become very good at and well known for. Their products are always some of the top-performing hardware that we've tested and they are very consistent in that regard. This board looks amazing and delivers incredible performance. There will be those that will be put off by the price. That's to be expected though from such an enthusiast level product. If you are looking for one of the very best motherboards in this platform then you really don't have to look further than this one. Asus has included every last enthusiast level feature that you could ever want or need. It also comes with a whole host of really useful utilities and software. This board also comes with an activation code for Battlefield 3. There really isn't much else that you could possibly cram into this board without drastically increasing the price. If you feel that you still want more, there is the Extreme Edition of this board to meet your needs. Honestly though, the only real advantage of that board over this one is that it has 4-WAY SLI support and can use twice the amount of memory. For the vast majority of users though, you will be quite satisfied with this board and that's why it deserves the Editor's Choice Award here at Motherboards.Org. Also at this time point the motherbaord is selling for aroung $415.00 US.
If you want the best money can buy and are looking for a serious gaming motherboard that has all the bells and whistles the new ASUS Rampage IV Formula may be just what you are looking for. Today we look at the BF3 version of this motherboard and see what a great motherboard is all about.
Pages