Table of Contents:
We put this board through every test we have available and it posted some of the highest scores that we've seen yet for this platform. There is no question that this board was built for extreme performance and overclocking. This board does come with a premium price tag, but it definitely deserves it. There is no question that this board is just a monster in both looks and performance.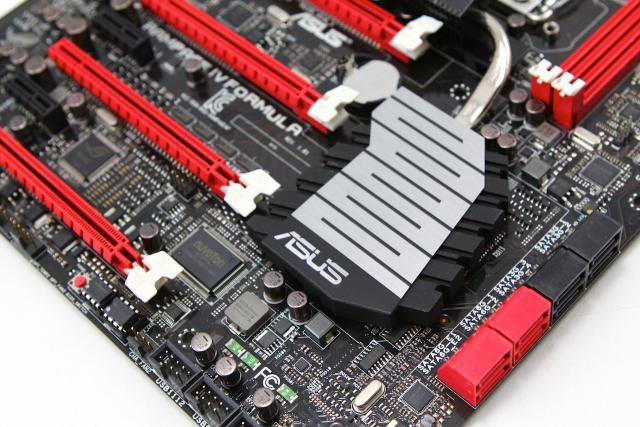 Looking at the scores is just the tip of the iceberg. This board was also extremely easy to set up and the UEFI BIOS is just gorgeous. It will give the average user far more options than they would ever need to use. In fact, most overclockers would also be a bit overwhelmed by the amount of options that this BIOS has to offer. There really isn't anything that you can't adjust or tweak to get every last bit of performance out of your hardware. No one would ever be able to say that there aren't enough options on this BIOS. There are two settings that are made available. One is the Advanced Mode and the other is the EZ Mode. The Advanced Mode is geared more for the enthusiast and the extreme overclocker, while the EZ Mode is geared more for your average user and for those that just want to get their system up and running for the first time. This is great because it gives the convenience of choosing between a really in depth BIOS and on that just features the basics that are necessary for getting your system up and running.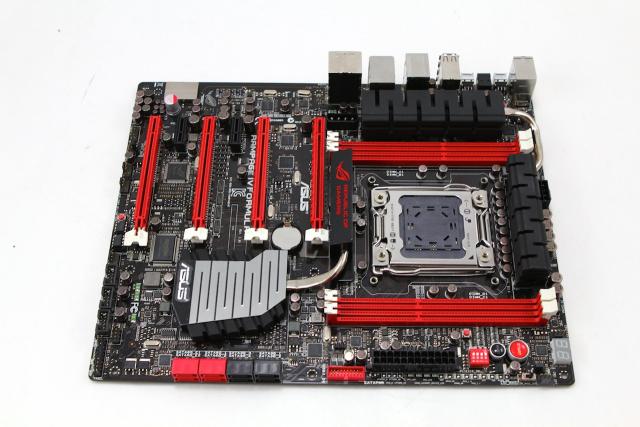 As you can see from our scores though, there really isn't much that can touch this board in terms of overall performance. There were some scores that were a little lower than some of the other boards that we tested, but for the most part this board produced the highest scores. This board was able to remain pretty consistent though throughout all of our testing. This is high-end board that delivers high-end performance. Of course the price for this board is a little on the high side but the performance and features of this board justify the price. We always expect great thing from Asus and this board is no exception. Where we saw a slight drop in a few scores was while running our PC Mark 7 tests. These could easily be attributed to the processor though. This processor has been put through a lot of testing recently and it might just be showing some signs of wear. These were the only tests though were this board fell just slightly behind Gigabyte's X79 UD7 OC board. The interesting thing to note here is that Gigabyte's UD7 board isn't very easy to find anymore. So it looks like that Asus is probably going to have to be your choice for the high-end for this platform. We still have a few other boards to test, so keep checking back to see if any of those are able to knock Asus off of its performance throne. A few things of note before I move on, as far as heat goes this motherboard ran very cool through the entire review process and we saw no heat issues of any kind during the week we had it on the test baed, which also leaves me to believe that when we begin the overclocking tests in our next major system build this board will show great results.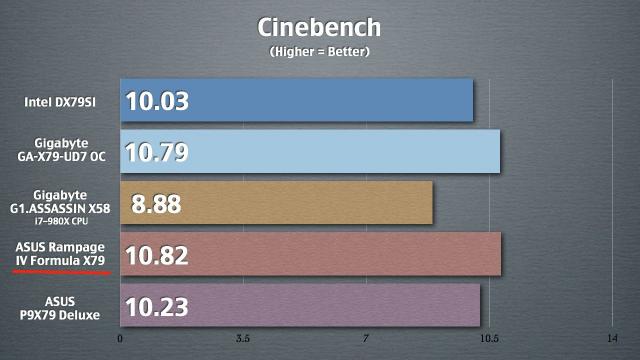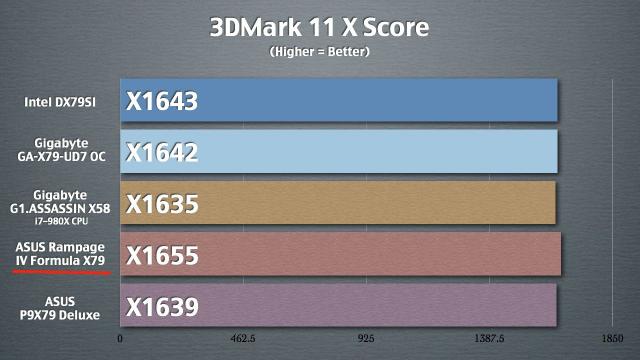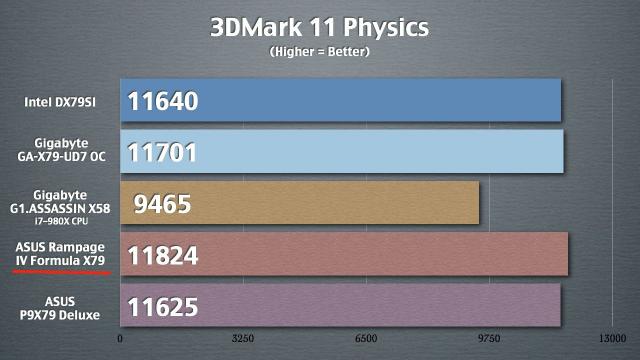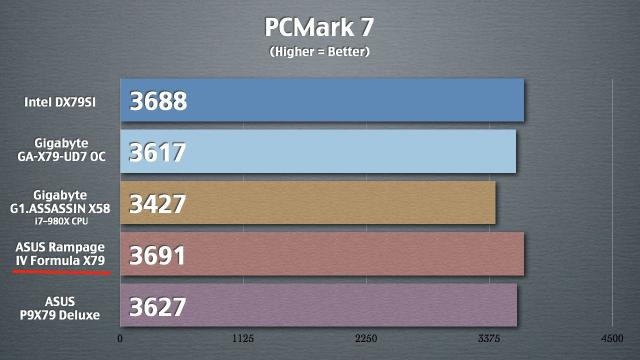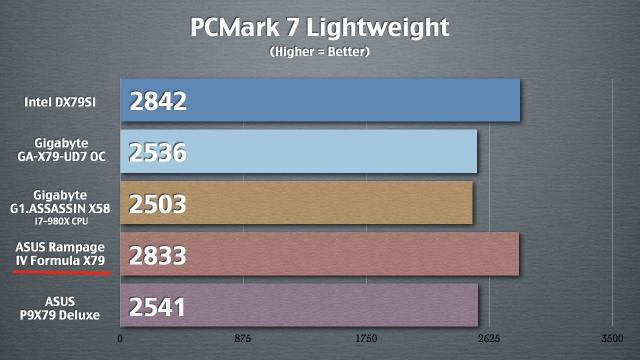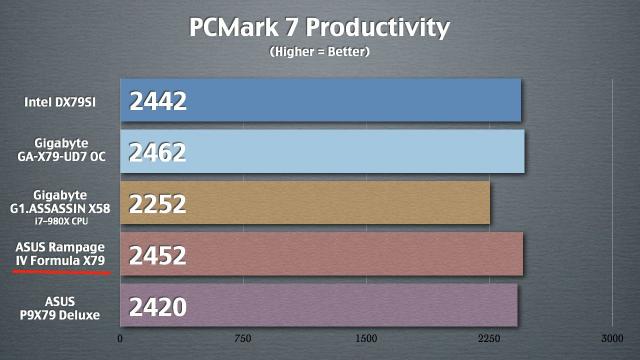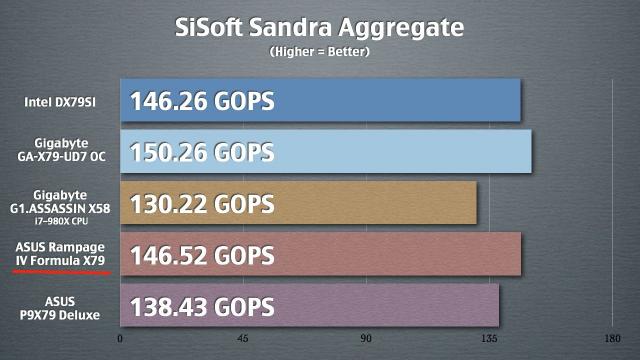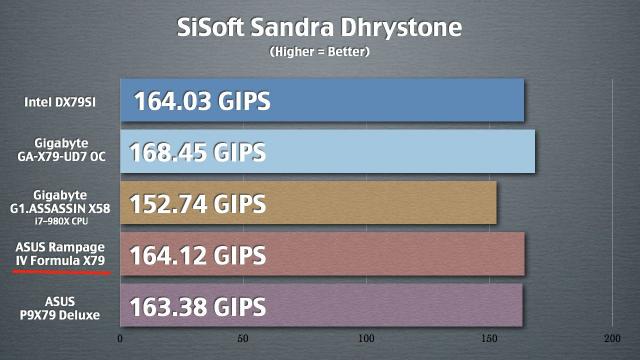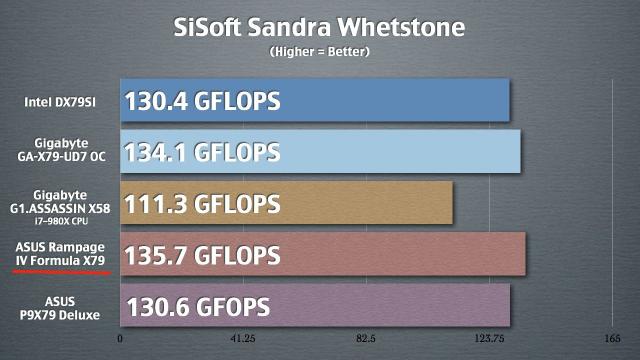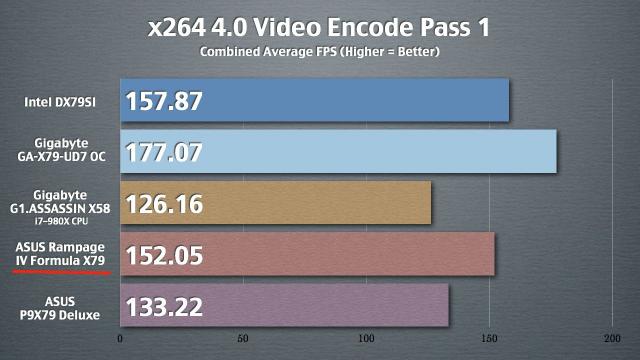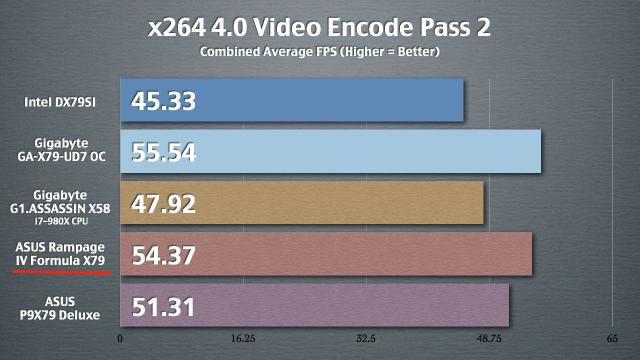 If you want the best money can buy and are looking for a serious gaming motherboard that has all the bells and whistles the new ASUS Rampage IV Formula may be just what you are looking for. Today we look at the BF3 version of this motherboard and see what a great motherboard is all about.
Pages