Table of Contents:
This is the Battlefield 3 version of this board, but all this really means is that it comes with really nice BF3 themed packaging and a BF3 activation code. Aside from that, it is essentially the same Rampage IV Formula X79 motherboard. With that being said, let's take a look at what features Asus has added to make this board really stand out over the competition.
This board features a POST LED for troubleshooting boot errors. This LED is located directly above the Start and Reset switches. What this LED does is it displays a code that can be interpreted from reading the User Guide. This feature makes troubleshooting errors much easier than having to listen to a series of beeps from a speaker. Those that have had to do that in the past know exactly how frustrating that can be. This will drastically cut down the time trouble shooting errors and should make repairs much quicker as well.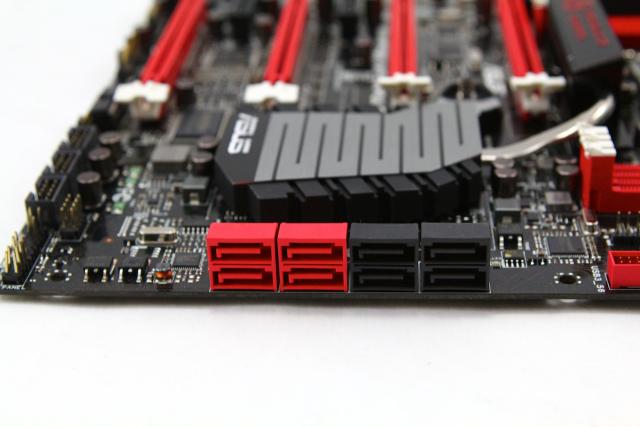 This board is designed with some very different materials than their other lines of motherboards. They have incorporated their NexFet technology into this board to provide better heat dissipation to the MOSFETs. There is also a higher-end alloy used for the capacitors on this board to reduce power fluctuations and enhance longevity under extreme conditions. These features combine to add a great deal of value and endurance to these boards. Of course these features do add to the overall cost of the board, but should also provide a better user experience.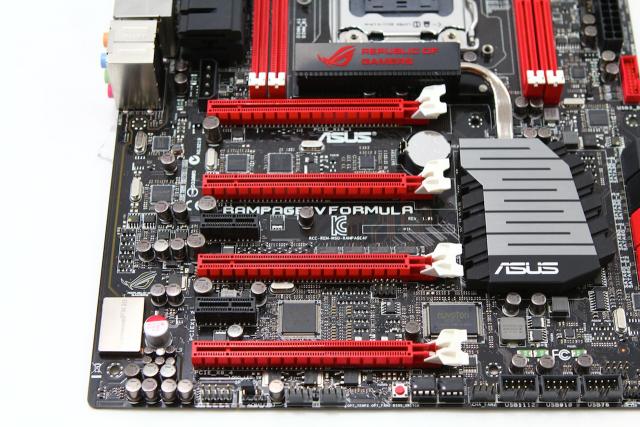 Asus has also included a full year of Kaspersky Anti-Virus. This isn't just a trial offer like you would get from most other vendors. This is a full version of this outstanding Anti-Virus software for a full year of usage. Those that aren't familiar with Kaspersky will realize that there is a very good reason why Asus went with this particular brand of software. It features some of the best security features and protections along with a very nice Game Mode that disables some of the features that would hinder gaming. This is particularly true with Multi-Player games. This is something that I'd like to see more vendors offer with their motherboards.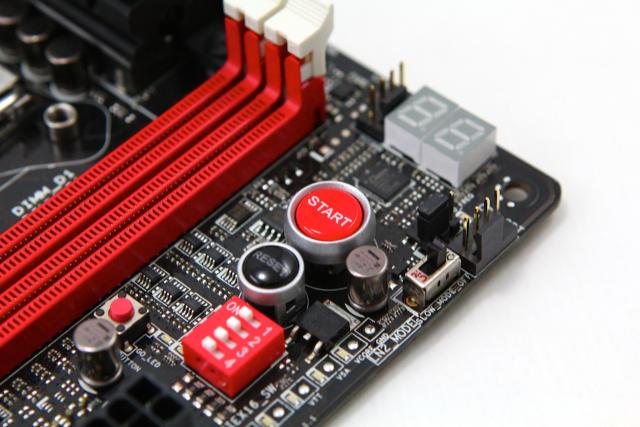 One of the first things that need to be discussed is that this is a ROG board. This means that it's made specifically for the enthusiast and the overclocker. It also features the standard red and black ROG design. This not only looks amazing, but it should also compliment just about any case that you put it in. One of the first things that I noticed is that this board features Asus X-socket support. This means that your older 1366 socket CPU coolers won't have any problem being installed on this motherboard. This is awesome because it means that if you spent a ton of money on a great socket 1366 cooler that you'd still like to use, you can continue to use it on this board. Just keep in mind that you might run into some clearance issues with taller memory.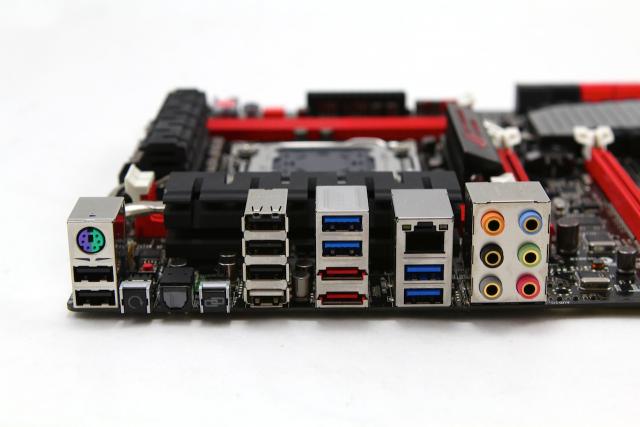 One of the new things that Asus has added to their ROG program is the option to run a full set of diagnostics that are similar to your POST codes. The difference is that you will actually get a full explanation for the code and not just the code itself. This can be a tremendous time saver. There is also a Clear CMOS option that they've included as well. This will make clearing your CMOS much easier than having to open your case and clear it manually.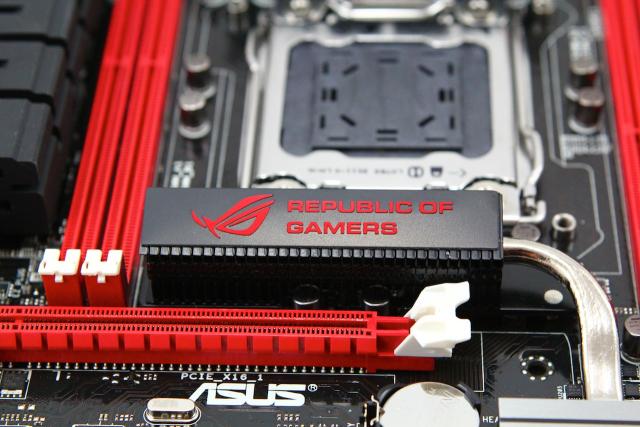 This board uses the Supreme FX III audio codec. I really can't describe how amazing the audio performance on this board is. You really have to hear it for yourself. This is able to reproduce amazing HD audio with support for X-Fi Xtreme Fidelity, EAX Advanced HD 5.0, THX TruStudio PRO, Creative ALchemy, Blu-ray audio layer Content Protection, and Optical S/PDIF through the rear I/O panel. This is about the best sounding integrated audio solution that I've ever heard. It actually beats most of the dedicated audio cards that we've ever tested, as well. There is no question that you really aren't going to need to install a dedicated audio card with integrated audio support that sounds this amazing.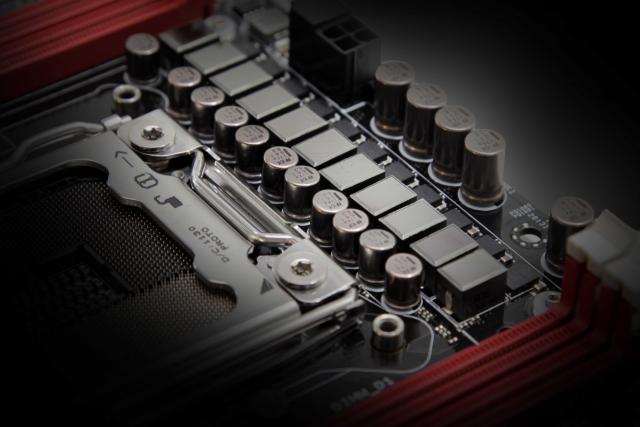 Another great feature of this board is that it supports full Crossfire X and 4-WAY SLI. This means that just any multi-graphics configuration you can think of will be fully supported by this board. The only thing that would have really put this board over top would have been an included 4-WAY SLI bridge. They do have this bridge available through their website though. This really isn't that big of a deal though because there aren't very many 2011 socket boards that offer 4-Way SLI support. My own motherboard is capable of 4-WAY SLI and I currently only have a single graphics card.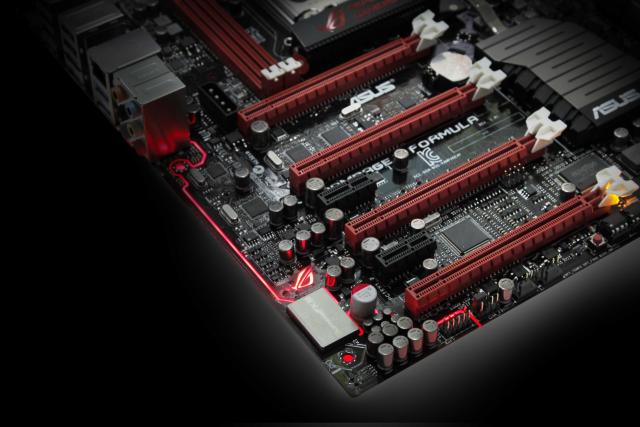 Being that this board is geared for extreme overclocking it should come as no surprise that it also features support for LN2 cooling. What this means is that Liquid Nitrogen (LN2) support is made possible through a couple of features that are incorporated into this board. One of those is that there is an LN2 mode jumper on the board fix the cold-boot bug that many motherboards suffer from when they are ran at extremely low temperatures. There is also a Slow-Mode switch located next to the Start switch on the board. This is to allow for lower clock speeds at initial boot and then the clock speed will slowly ramp up to the speed that's set in the BIOS. This is to keep the board from crashing due to overheating or overcooling when using extreme overclocks and extreme cooling. With these features you'll be able to use LN2 much more safely than would be possible on most other motherboards.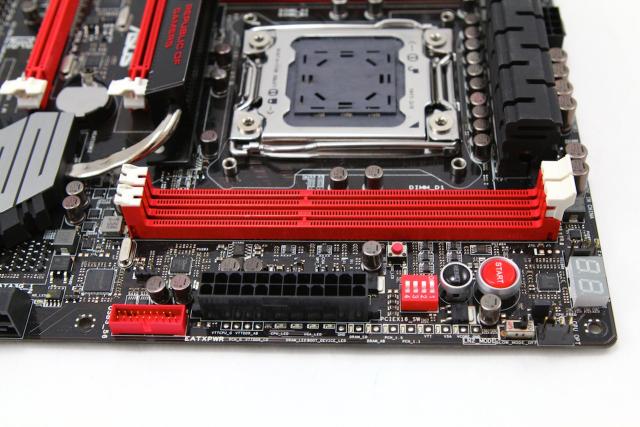 Since we were talking earlier about the multi-graphics support on this board let me also mention that there is an option to turn off the various PCI-Express lanes via switches on the motherboard. These are located right under the Start and Reset switches. This is an incredible feature because it will allow you to trouble shoot problems with your graphics cards by simply turning off the individual slots. If you're running an extreme water cooled system I really can't emphasize just how valuable this feature is. Without this feature it would be an incredibly difficult and long process to disconnect and test each individual video card, just to find the one that was causing the issue. With this feature all you'd need to do is turn off individual lanes to find the bad card. Then just disconnect that card and replace it. It would still require you to drain your system and then refill it once the new card is installed. This is much less work and less time spent trying to troubleshoot such a problem.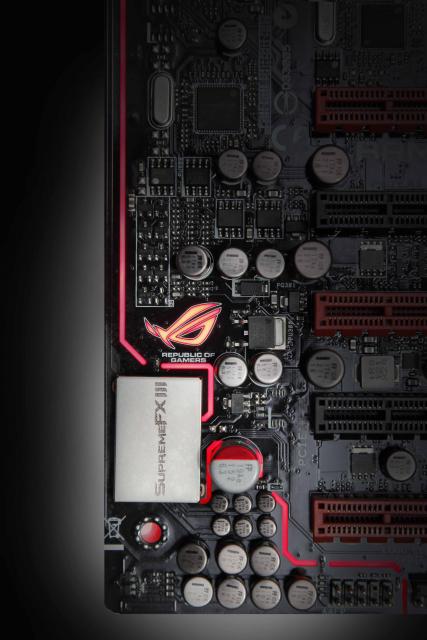 If you want the best money can buy and are looking for a serious gaming motherboard that has all the bells and whistles the new ASUS Rampage IV Formula may be just what you are looking for. Today we look at the BF3 version of this motherboard and see what a great motherboard is all about.
Pages