Table of Contents:
This motherboard comes with a whole host of amazing features that are going to help to set this board apart from the competition. Now that we've gone over the main features of the chipset let's go over the specific features that this new motherboard from Asus brings to the table.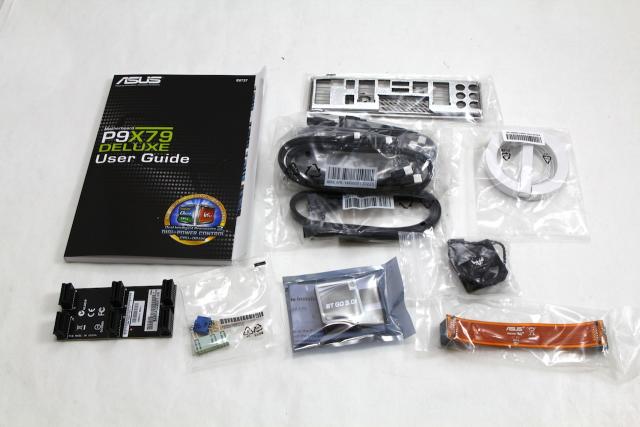 This board is very well laid out and has really nice looking heat sinks that cover the hottest areas of the board. There is also a heat pipe that helps to direct the heat away from the hottest areas in order to make the board last longer and run more stable. At the bottom of the board you'll find a debug LED to help troubleshoot boot errors and there are also switches for power, reset and clear CMOS.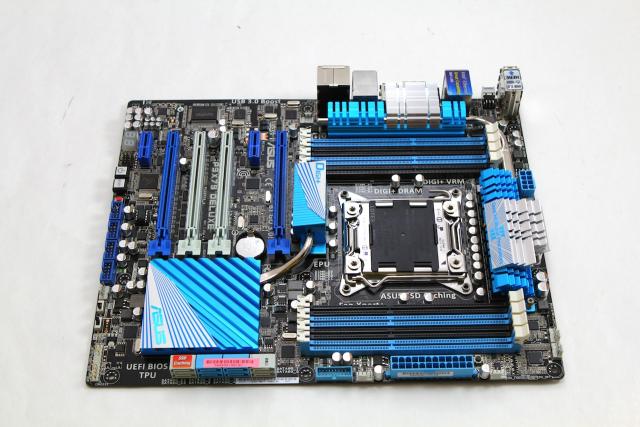 These boards support the new quad channel memory architecture for installing up to 64 gigs of DDR3 memory up to 2400MHz with overclocking. These slots will also support Intel's XMP technology for automatic speed settings that will make installation as simple as possible. This new architecture simply allows the processor to address four channels of memory at once for improved performance. As I stated above, the only drawback to this might be installing larger processor heat sinks that give the necessary clearance for taller memory sticks. This is something to keep in mind when purchasing an aftermarket cooler for your 2011 socket processor.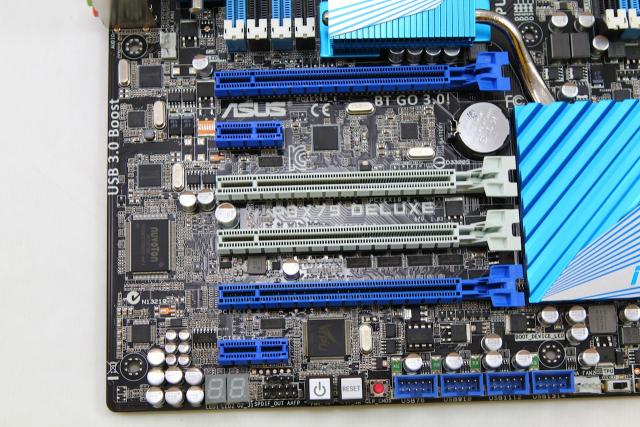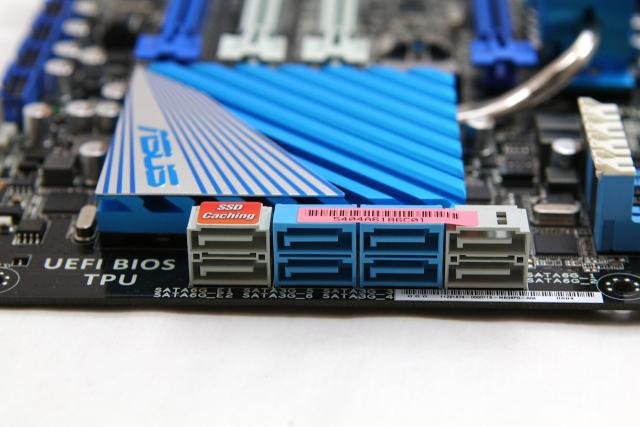 Asus has nicely laid out the PCI e slots on this board. If you are running one or two cards you'll get the full x16 bandwidth. When running more than two cards you'll get x16, x8, and x8. These are spaced in accordance with Asus dual spacing policy so that you can run three cards in a multi-graphics configuration. Asus has made this their policy because spacing has been a problem in the past and not everyone is going to water cool their graphics cards just so that they can use them in single slot spacing. This shows that Asus has been paying attention to what their customers want and this particular spacing will even give you the option to run triple slot cards in dual card configuration. You will need to make sure that your case supports at least 8 expansion slots for this to work.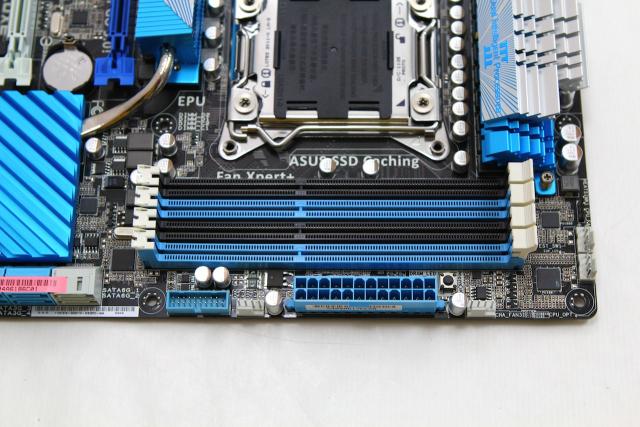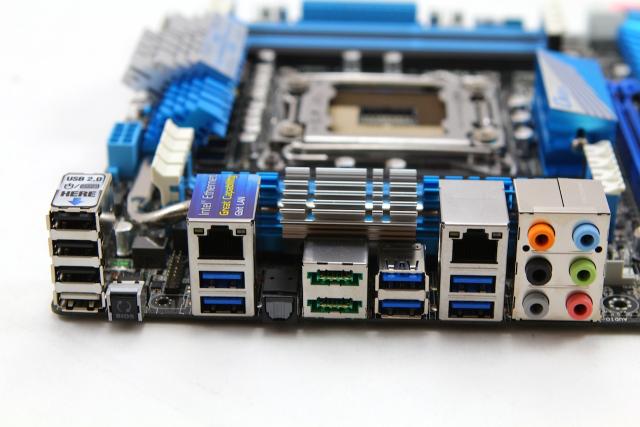 This board really posted some amazing scores for its price range. We stressed this board with several benchmarks in order to give you the best understanding of how it will perform under similar conditions.
Pages