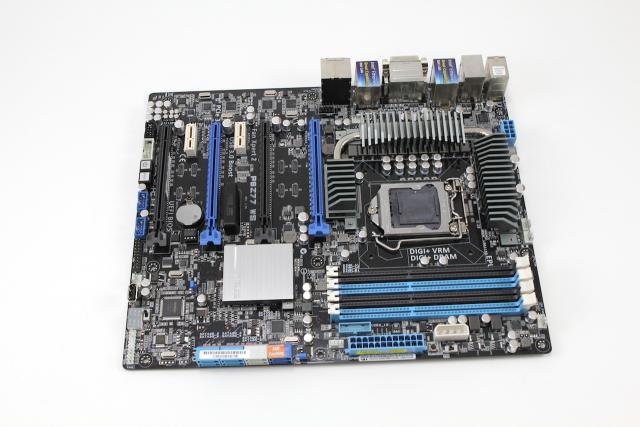 Overclocking the WS was very similar to what we experienced with every other ASUS board in our stack from the GENE to the mITX model. And with the Ivy Bridge CPU your likely going to run out of cooling before you run out of CPU headroom as the new 22nm chips run rather hot and as recent reports have shown this is common among the Ivy Bridge CPU's. Figure if you are running a decent quality air cooler you can expect on the high side 4.8 maybe but would be better fit around 4.4-4.6GHz for a steady 24/7 reliable clock on most CPU's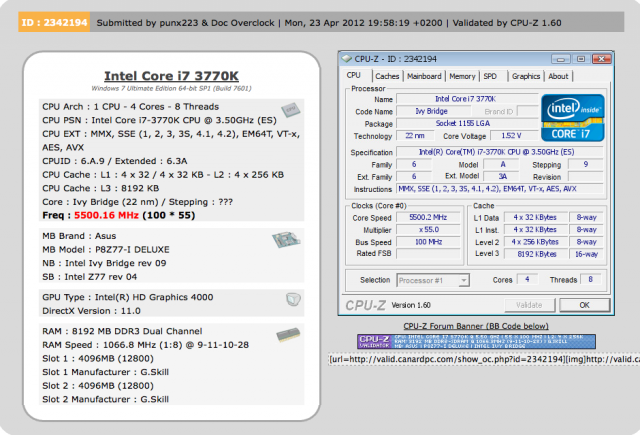 For higher end water we have been able to do 5GHz stable but temps can creep up into the mid 70's under heavy consistent load so be cautious and mind the temps if you are going to push for 5GHz or around there. As you see above on a single stage cooler we were able to push the limits up to 5.5GHz but that was semi stable as the unit is an older model and quickly became overloaded when pushing a fully threaded benchmark.  With proper cooling equipment we could see in excess of 6GHz on Liquid nitrogen but that would account for a very small group of users even single stage would be a very small margin but this just goes to show the capability of the platform if you want to push it.  Also if the board can handle multiple bench sessions without issue you can expect that under normal gaming conditions with a mild clock will be little to no issue.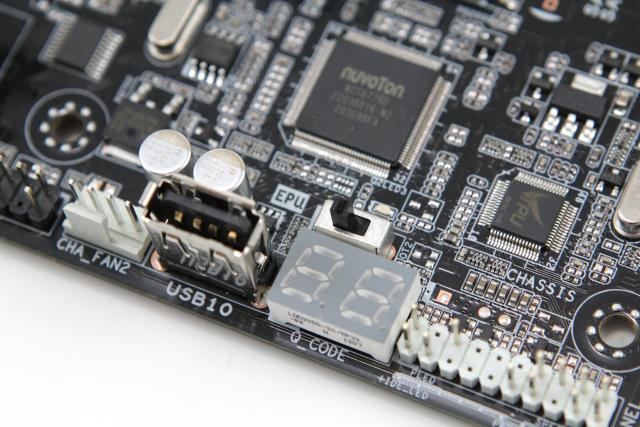 If you want the absolute best with a no sacrifice attitude then the ASUS P8Z77 WS is just what the doctored ordered and earns a solid Editor's Choice Product here at the Motherboard HomeWorld!
Pages