Table of Contents:
Motherboard: Gigabyte Sniper X58
CPU: Intel Core i7 990X LGA 1366
Memory: Kingston DDR3 Triple-Channel 12GB
CPU Fan: Thermaltake SPIN-Q
Storage And OS: WD 600GB VelociRaptor
OPTICAL: Plextor DVDRW
Let me start by saying that this is a Crossfire review. We tested these cards in a Dual-GPU configuration on our standard GPU test bench. I know many of you are asking us to change that bench to something that's a little more recent. We haven't done that yet, but if you think we should please check out our poll on this website to vote on which platform you'd like us to use in the future.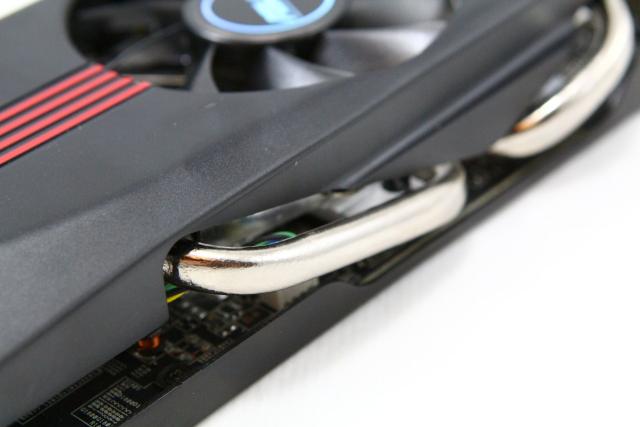 In terms of raw performance these cards were really quite amazing and were able to put up scores that weren't all that far behind the HD 7970. Now the 7970 clearly beat these cards in Crossfire. I'm just saying that when you take into account the price difference between two of these and a single 7970, you'd think that there'd be a wider performance gap. There is nearly 200 dollars separating these cards in terms of price, but there certainly isn't 200 dollars separating them in terms of performance. This should help to make these cards fly off the store shelves. You really can't beat the performance of these right now because in their price point there really isn't any competition.
When you look at our benchmark scores you can see that these cards are just amazing. They also have one of the most aggressive thermal designs that we've seen. This should help to boost overclocking potential that will of course boost performance. These cards really represent the sweet-spot in terms of price versus performance right now and it's easy to see why when you look at these scores. There really isn't anything not to like about them. For all of you nVidia fan-boy's out there, you really have to give it to AMD for this round. They are dominating the competition at almost every level right now and there are still more 7000 series cards on the way.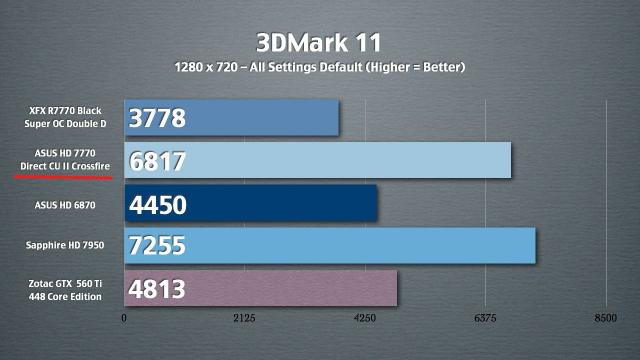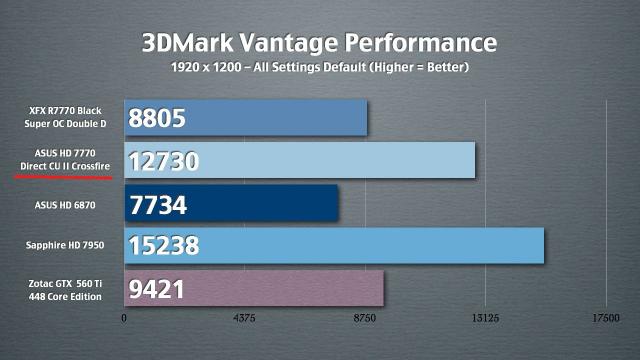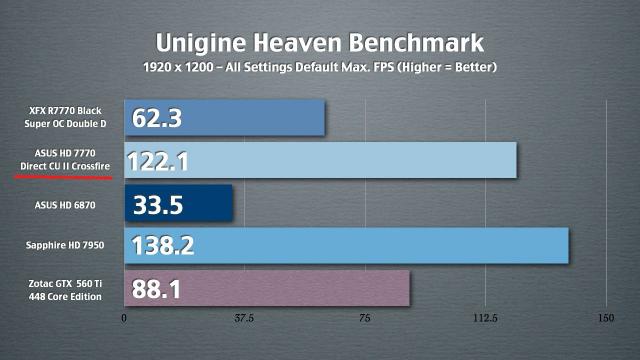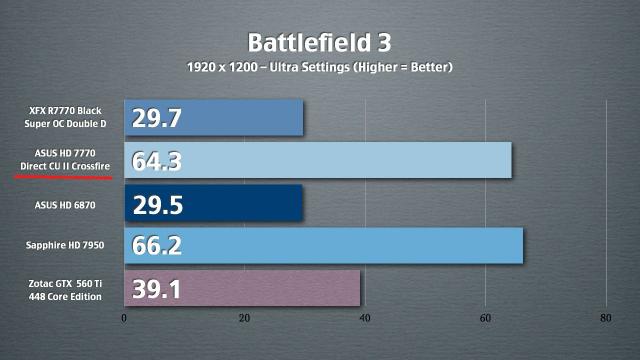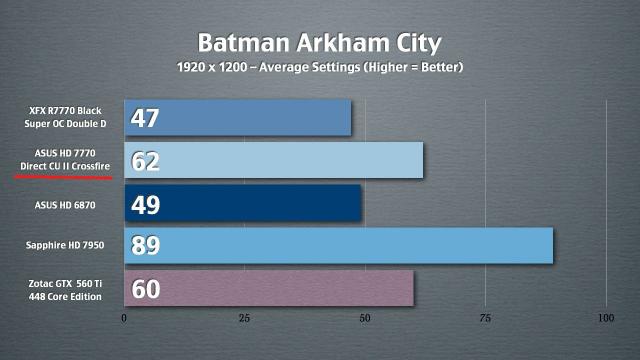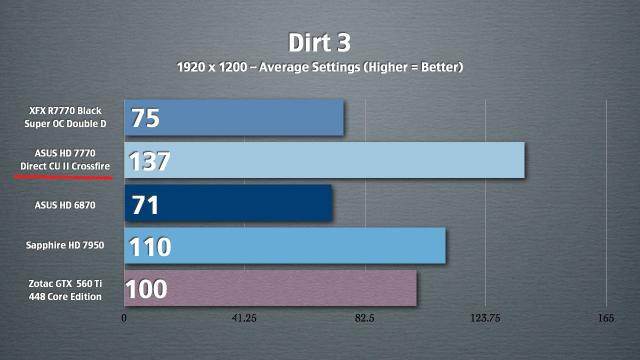 We are bringing to you a very interesting review on dual-graphics performance from the latest cards from ASUS. These cards have proven to be incredibly good performers for the price and these new cards from ASUS shouldn't be any different. These cards feature their Direct CU thermal solution which has been very popular. With that said let's take a look at the basic features of these new cards from AMD.
Pages