Table of Contents:
As far as the basic features of the new ASUS GTX 650 Ti the only thing that is different about the card is that it is overclocked and features its own unique PCB. All the other basic features beyond that are the same as the reference card. That is just fine as you don't want them going so far out of spec that the card cannot pass NVIDIA's Green Light Program as that kills the warranty parameters allowed by NVIDIA. The card features 768 CUDA Cores, 16 ROPs 1 GB GDDR5 Memory, a 128-Bit memory controller and the GK106 GPU according to GPU-Z as you can see in the photo below. The card comes overclocked with a core clock of 1033MHz and a memory clock of 1350, the reference clore clock is 928MHz. Apparently there is no Boost available, which seems to be a strange thing as that is one of the major features of the GTX lineup, but this is the introductory level card. A single 6-Pin Power connection is needed to run the card.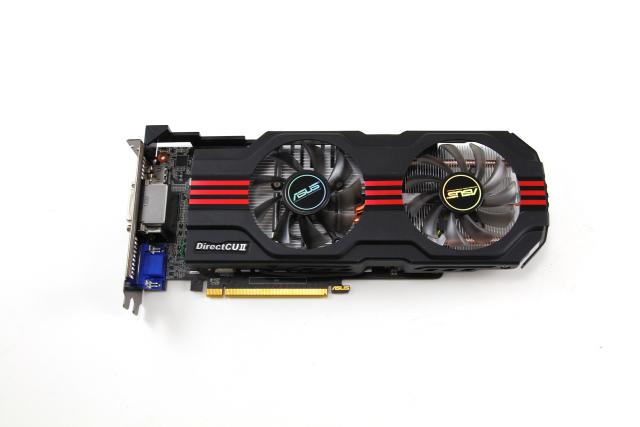 All of NVIDIA's PhysX, Adaptive Vsync, CUDA, NVDIA 3D and their NVDIA Surround features are available as is anything NVDIA you are fond of can be found on the GeForce GTX 650 Ti. Adaptive Vsync allows your video card to maintain a non-tearing gaming environment even when the refresh drops below 60 by shutting down for that moment and allowing the player to see no noticeable difference in their visual experience. With a TDP of just 64 watts, the GeForce GTX 650 draws very little power, yet it ships with an external 6-Pin power connector. This power connector provides additional headroom for overclocking. The DirectCU II Top card comes overclocked and the card has the headroom for additional overclocking if you wan to tinker around wit it and find the card absolute sweet spot. In the original roadmap we saw from NVIDIA just last month the GTX 650 Ti was not even listed as one of the cards we would be seeing, but given the stiff competition at this price point a Ti version does make all the sense in the world.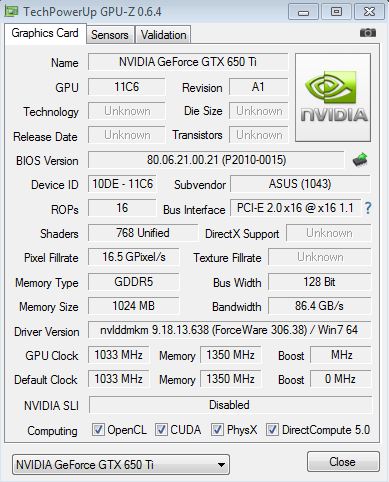 ASUS like always can take any card and maximize its potential and the same has been done with the DirectCU Top GeForce GTX 650 Ti as seen by the cards cooling and its looks that obviously sets it apart from the rest of the pack.
Pages