Now that we've gone over the particulars of this new board from ASRock, let's take a look at how well it performs against the competition. To start off with I need to explain this board's pricing and where it fits in terms of value for cost. This board retails for about 280 dollars and this puts it into the high end pricing category for this type of product. This means that we should get performance on par with its pricing category.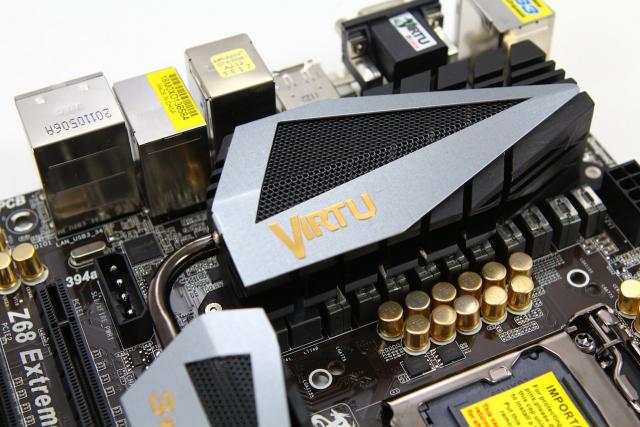 We ran this board through our full gamut of motherboard benchmarks. We even tested its performance with Intel's Smart Response Technology. This will give you a good idea of what to expect from it when it's pushed to its limits. To be honest we were actually very pleased with how well this board performed. It managed to keep pace with another board that we tested at the same time that costs quite a bit more and doesn't have some of the nicer features of this board. The only feature of that board that puts it over this one is the enthusiast level LAN support. Aside from that this board from ASRock is actually nicer in most other features.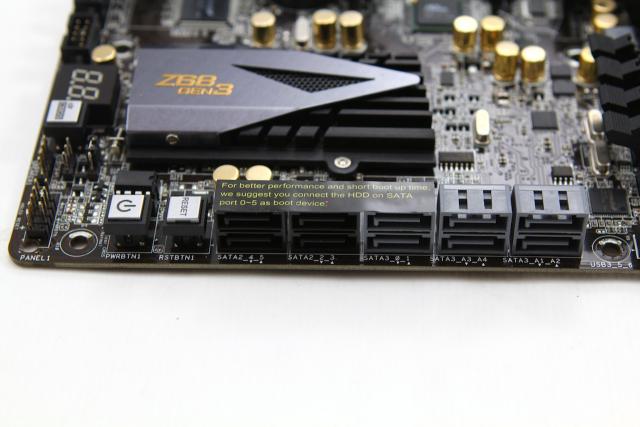 This board posted some of the best scores that we've seen so far from a Z68 motherboard. With the price that this comes in at this shouldn't be a surprise. As I stated earlier though, it did manage to beat a more expensive board in quite a few of our benchmarks. I also feel that this board looks better than the competitor's more expensive offering. That particular board features a black and green theme that won't go with some color schemes.  This board will go with just about any color scheme that you might want. With this board's performance it really lives up to its price and this is something that ASRock has become quite good at. It's good to see a manufacturer really put forth the effort to give their customers their moneys' worth. In today's economic climate this has the effect of boosting customer confidence and that's not a bad thing at all.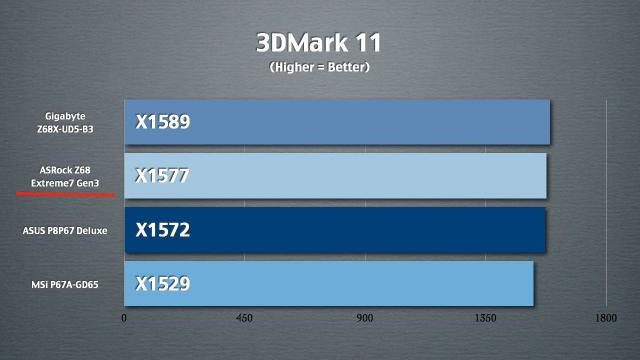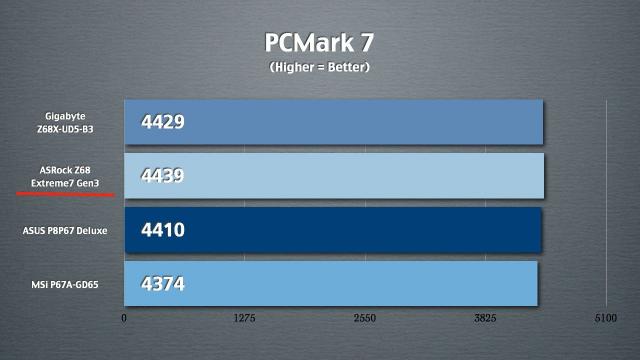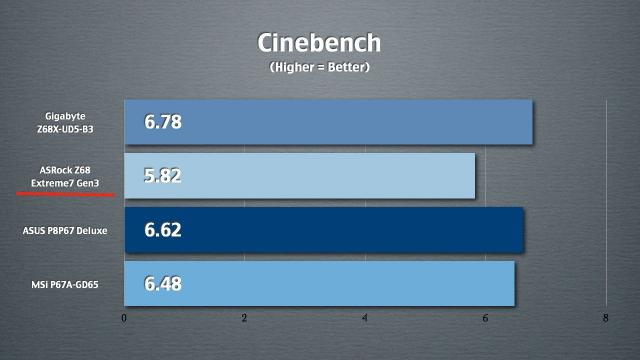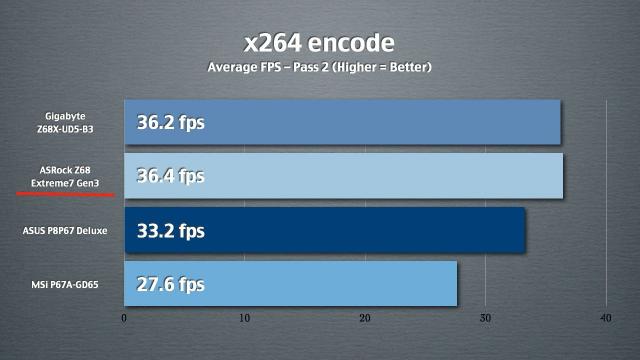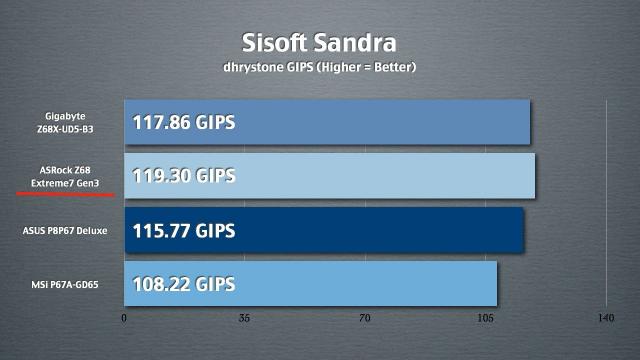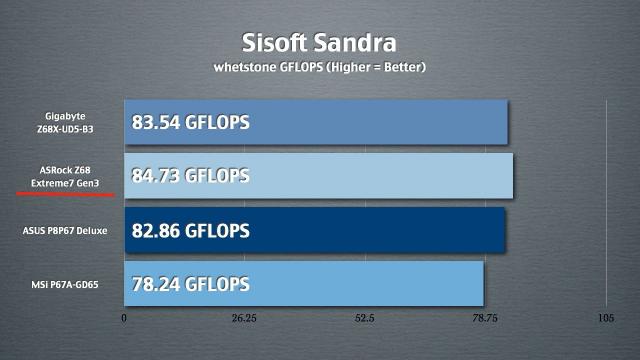 There are just so many outstanding features that this board incorporates and its performance is just outstanding. With more and more options becoming available in this chipset it's nice to see a company step up to the plate and give consumers an exceptional choice like this for a reasonable price.
Pages