Table of Contents:
We've just gone over some of the main features that this chipset has to offer, so now let's take a look at the board and go over the features that ASRock has included. When you first remove this board from the box you can't help but notice how nicely it was designed. This board is just gorgeous to look at. From the way the heat sinks are designed, right down to the black PCB, this is meant as an enthusiast level motherboard. We'll have to see it lives up to its looks when we see how well it performs.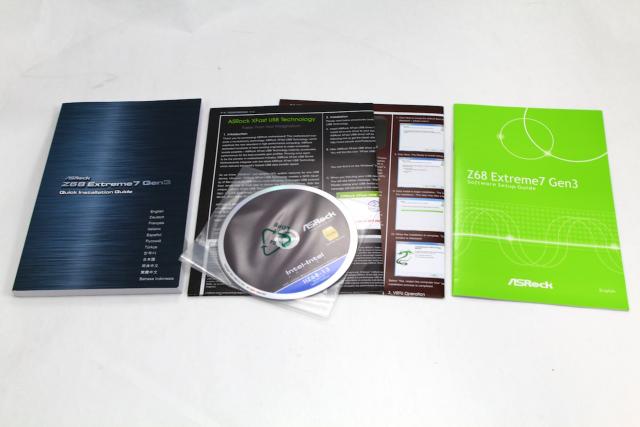 This is ASRock's top of the line Z68 motherboard, so we will have to see if it delivers performance that matches its status. As far as looks goes this one of the nicest looking Z68 boards that we've seen. With its all black PCB and really stylish heat sinks, this is going to go with just about any color that you'd like to use. Any case color or lighting color will go great with this board. It's also a one of the heavier Z68 boards that we've had and this gives you the feeling that it was made for performance. All of the connections on this board are also nicely placed for easy installation. The only problem that I see is that the 8 pin power connector is set at the very top of the board. A bottom mounted PSU might have a problem getting it to reach.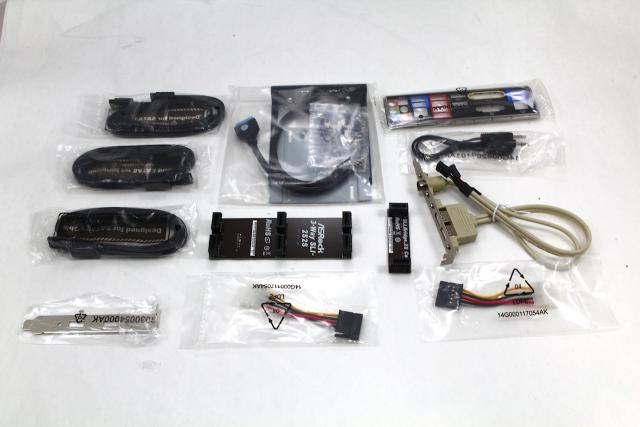 ASRock have also included a dedicated NVIDIA NF200 chip for graphics expansion. This allows for the best performance when used with the boards full x16 PCI-E graphics expansion slots. This board is also fully ATI CrossFireX enabled as well for full graphics customization. When running three graphics card they'll run in x16/x8/x8 mode to give you the best performance for your money. It's true that there isn't really much difference between x8 and x16, but it's nice to know that the extra bandwidth is there if you need it. With the inclusion of PCI-E 3.0 you'll also get some future proofing once the new Ivy Bridge processors come out. Ivy Bridge will be Intel's first processors to support the new architecture.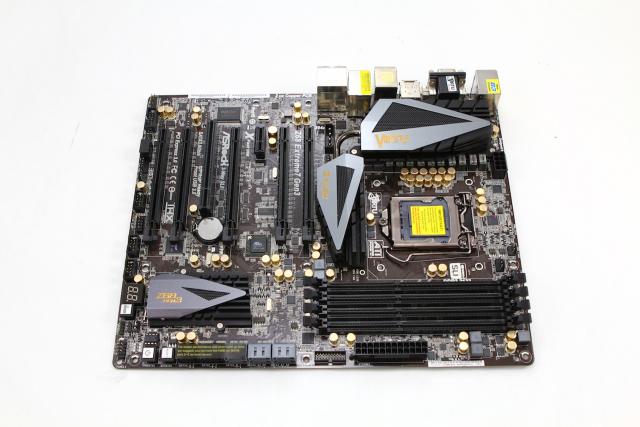 This board is very nicely set up in terms of its PCI spacing as well. You won't have any problems running a triple video card configuration on this board. In fact, if you were to run this type of configuration you would still have use of a single PCIe x1 slot for audio or storage expansion. With this layout ASRock has produced one of the best boards that we've seen for expansion in the Z68 series line up. This board's rear I/O is also one of the nicest we've seen because it actually eliminates the old legacy PS2 ports. There are two gigabit LAN ports and plenty of USB ports. This board also supports Intel's embedded graphics capabilities. So this is a very nicely populated I/O with plenty of options for expansion. I really like that they've done away with the PS2 legacy ports. This is something more manufacturers should consider doing in the future.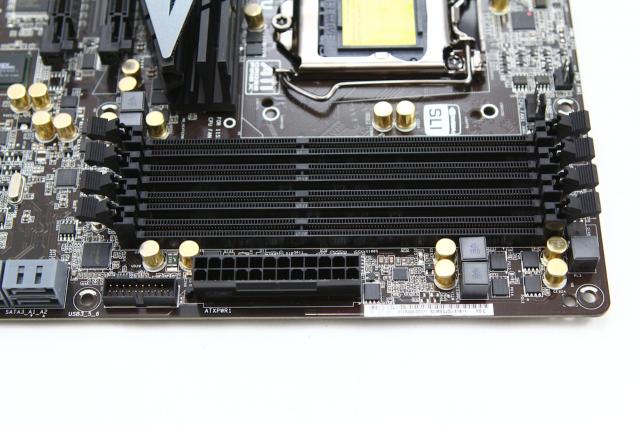 These boards also feature support for Intel's Lucid Virtu technology. This technology is geared as more of a time and energy saver than for those looking for enhanced performance. What this does is it allows you to have your monitor plugged into the motherboard's video connector, and still be able to access your discrete graphics card, without having to change cable connections. This will give you a hit in gaming performance, but it will allow you to save both time and energy by allowing you to utilize the embedded graphics on your processor. For those that are looking for better energy performance this is a great option and could be a real time saver as well. This will be something that basic home users and businesses will really appreciate. For the gaming community most of us will be better served by just using our discrete graphics cards to run our games and applications.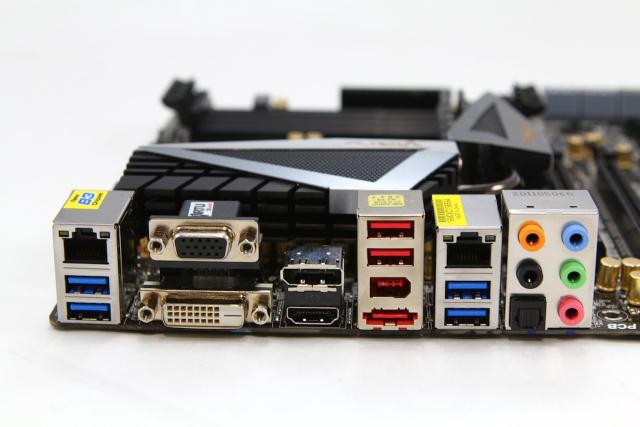 ASRock have also included their new UEFI BIOS support for this board. If you haven't used a BIOS like this before it will take a little getting used to. It's set up more like an OS than a DOS based utility that we've been used to. The ability to use your mouse when navigating your BIOS has been a long time coming. ASRock have made sure that they did it right. This graphical interface is really nicely laid out. There are plenty of options for the extreme user as well as those that just want to get their system up and running. I highly recommend that if you haven't used a UEFI BIOS before you really should take some time to see everything that it has in store. These are beginning to become more prevalent and that's a really good thing. As they become more common they'll become easier to use and navigate. ASRock has one of the nicest we've seen so far and you can see how much work they've put into making it user friendly.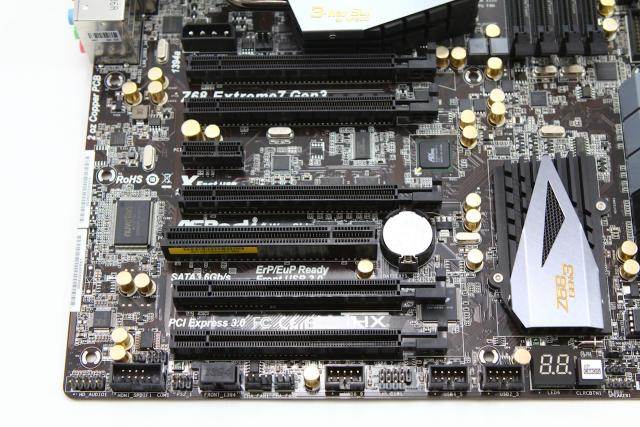 There are just so many outstanding features that this board incorporates and its performance is just outstanding. With more and more options becoming available in this chipset it's nice to see a company step up to the plate and give consumers an exceptional choice like this for a reasonable price.
Pages