Table of Contents:
Despite its decent performance and reasonable price tag, I haven't been able to get past this displays major shortcoming - the box and the hype. The entire reason I'm down on this display is because of AOC's marketing department.  AOC claims this to be monitor with a virtually invisible border, so damn thin your eyes will explode. Immediately you'll want to buy three of these things, stick them side-by-side and enjoy the most immersive, bezel-free gaming you've ever had.
Here's the press photo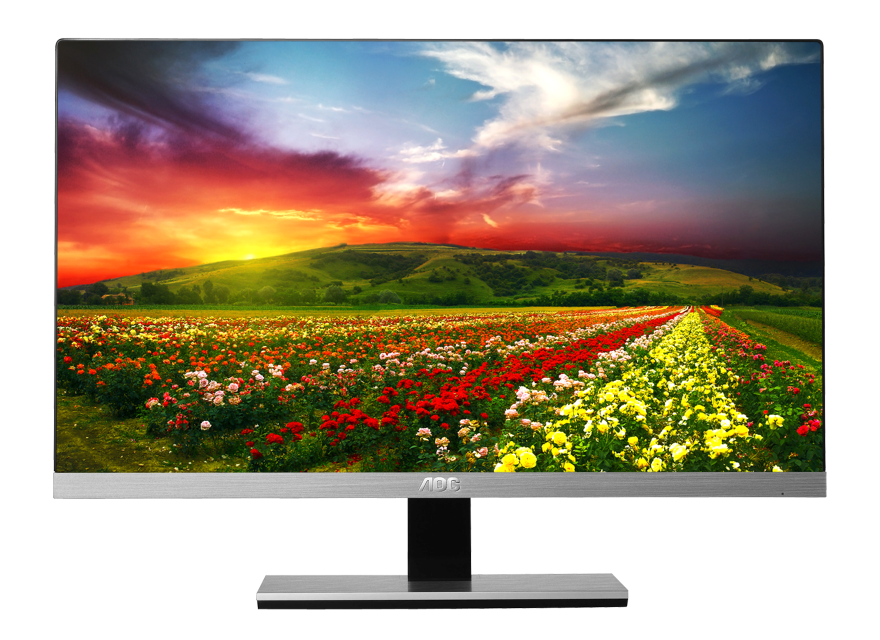 Here's the image on the box.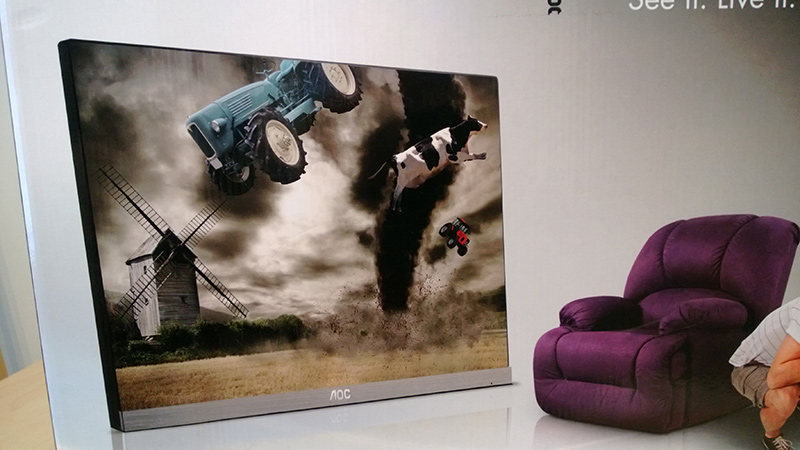 Here's reality.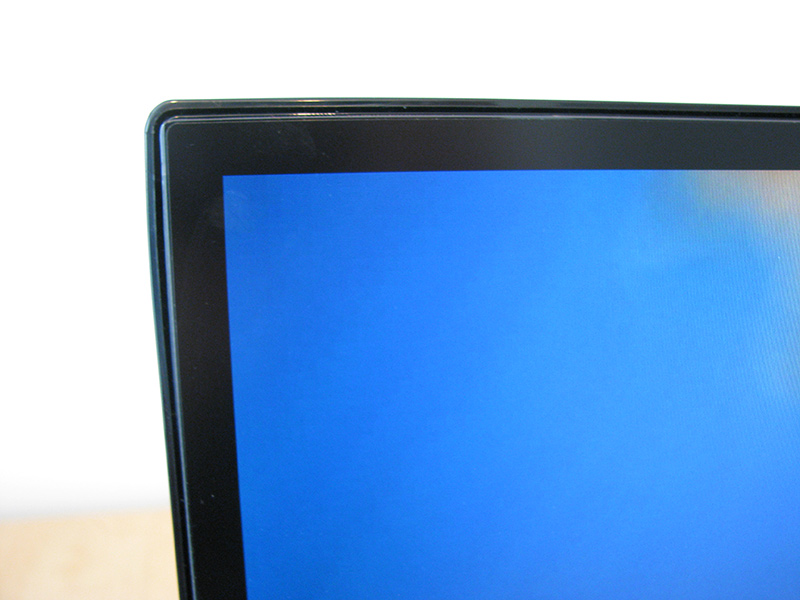 Just like GLaDOS' promise of cake in Portal, it's a lie. A bold faced, watch their nose grow lie. Yes, it does have a thin bezel, but what difference does that make when the screen mysteriously stops 3/8" before it gets there?  There isn't a thick plastic bezel, but this faux-bezel still amounts to nearly an inch between active pixels if two of these are placed next to each other. That's hardly "borderless."
Don't get me wrong, this "ultra-thin bezel" looks GREAT when off.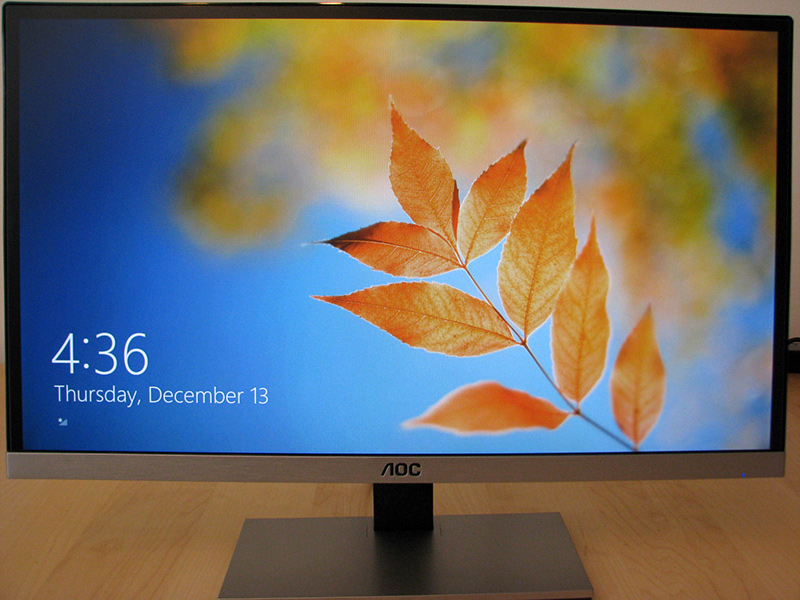 It looks kind of dumb when on, and (in my opinion) a monitor that looks best powered off has a problem.
Pages