BW, I knew you'd get it.

Here they are, Riddick's Saber Claws (they're still dirty from being in the show booth and being held by lots of people at the convention).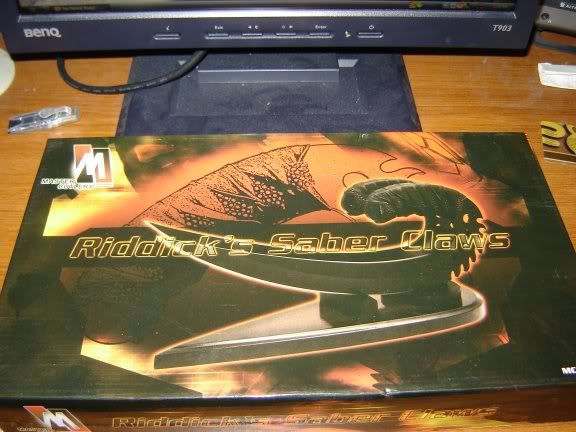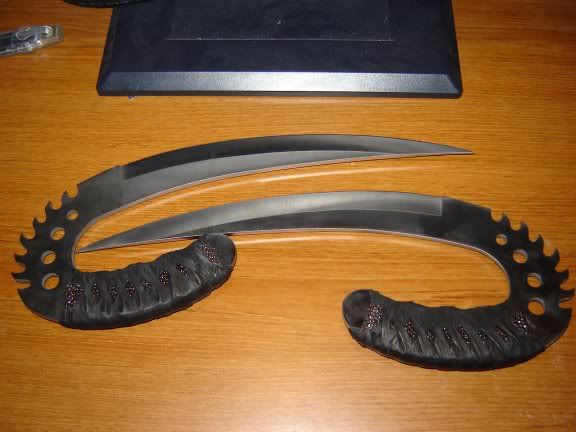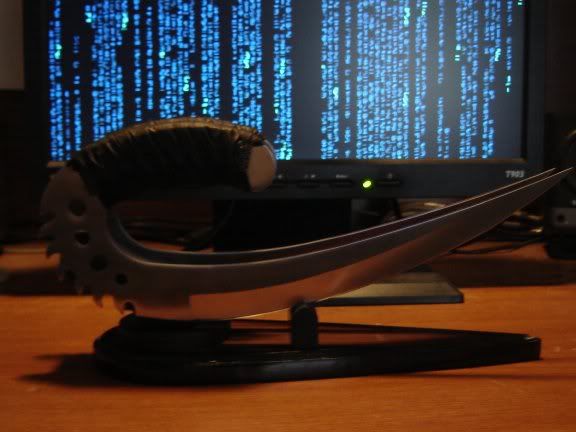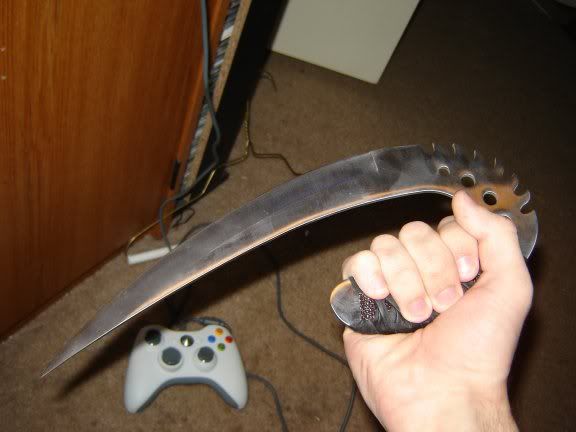 And here's what they're like added in with some of my favorite collectors items (to me) that don't have to be under lock and key.

Skyline pimped out, Skyline rally styled, kitana, and now Riddick's Saber Claws...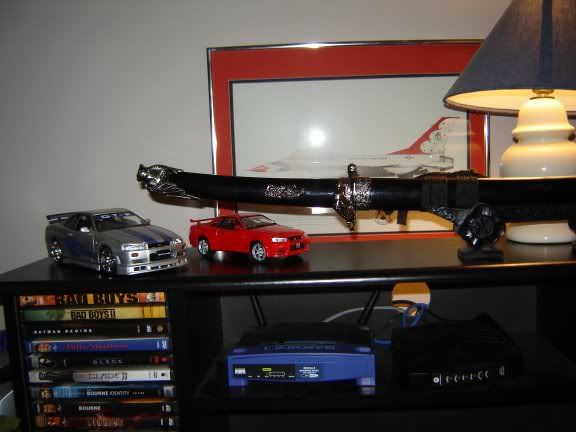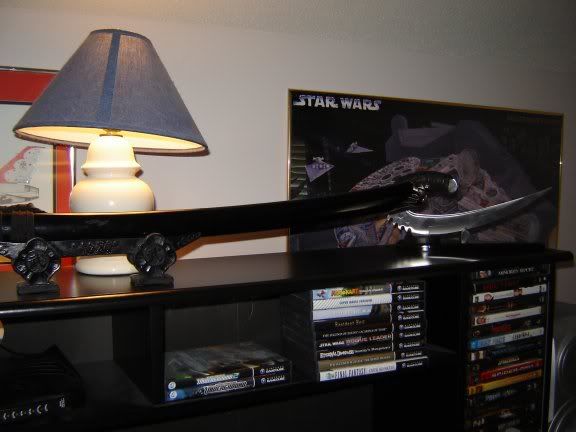 And these things are actually kind of sharp. The serrated edges are wide so they're no threat, and the overall blade is a false edge (looks and feels sharp without actually hurting you, although I'm sure they kould be sharpened). But, dangerous part is the tip. I accidentally grazed myself with it and it left a nasty mark.