Thanks guys
Jun 25, 2006 8:55 pm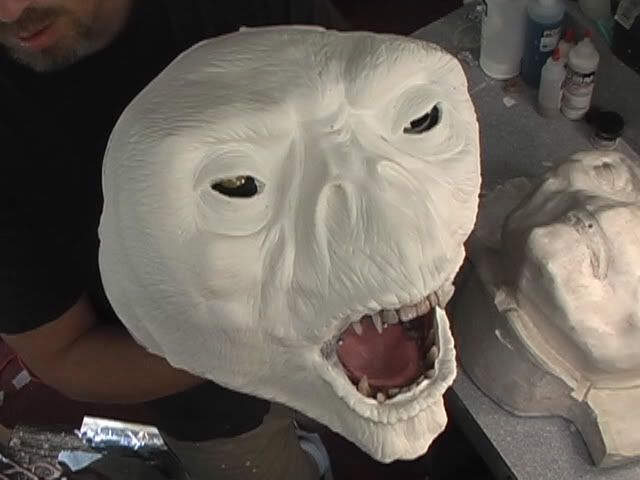 It came out great, It was short in 1 place near the top right vent ,This spot would be cover with hair anyway. 4or 5 little bubbles ,But no away like the 1st one.The whole thing cure ,11hours and the 10th turn on the heat up to 140 ,So 10 hours at 126 to 129.
I think I will keep the batch size and make sure I scrape the bowl clean,Or injected it.
The oven worked Great. Oven cost $150.00 to make.
So, Now what ,I will get all of the mechs done and set eyes place.The eyes are in place but not just right. A couple mm forward or back.And then measure lip springs.
So ,Getting the whole skull thing working and talking ,ears casted too. And run another skin.
Click here to watch newfoam62506
Jul 01, 2006 12:56 pm
I changed the bite ,In order to lower the foam lips before I had lip spring.Raising the teeth up and back some.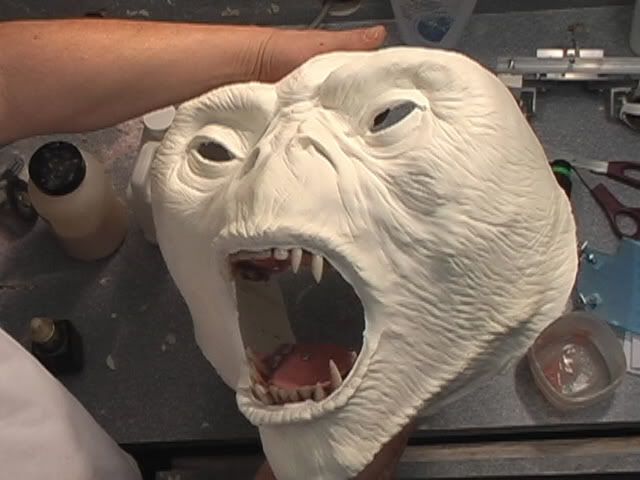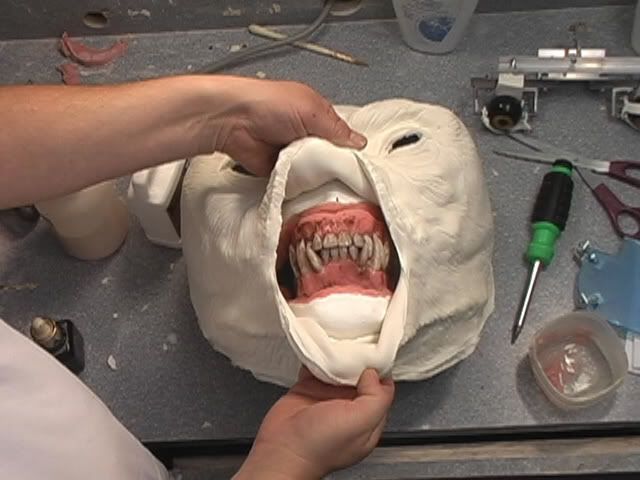 Click here to watch newbite
gary