DAVE185 wrote:cool

can't wait to see it finished!!
Nor can I!
Sabrewings wrote:Wow, dude. Freaking slick. Is samurize free? How much overhead is there?
It is free. There's virtually no overheads when it updates every second, but I like it to update faster to scroll text smoothly, so at 500ms there's about 5-10% CPU usage. It's just a PSOne LCD. If you get the NTSC (which you would) it would be a little easier for you to get it working from VGA, but it involes a lot of playing with another program called power strip, which I'm not a fan of.
TheEvilOne wrote:Very nice progress... now all you have to do is pull this one thru
Fingers crossed!!
Rarou11 wrote: I'd love to see some type of "kit" for this mod!
I had an idea of putting them into a little desk stand and flogging them on ebay. could be pretty cool!
I think I forgot to mention I need to also make a 12V-7.5V DC converter to run it off a molex. anybody got some spare schematics hanging around?
EDIT: I've got Jessica Alba on my 5"!!!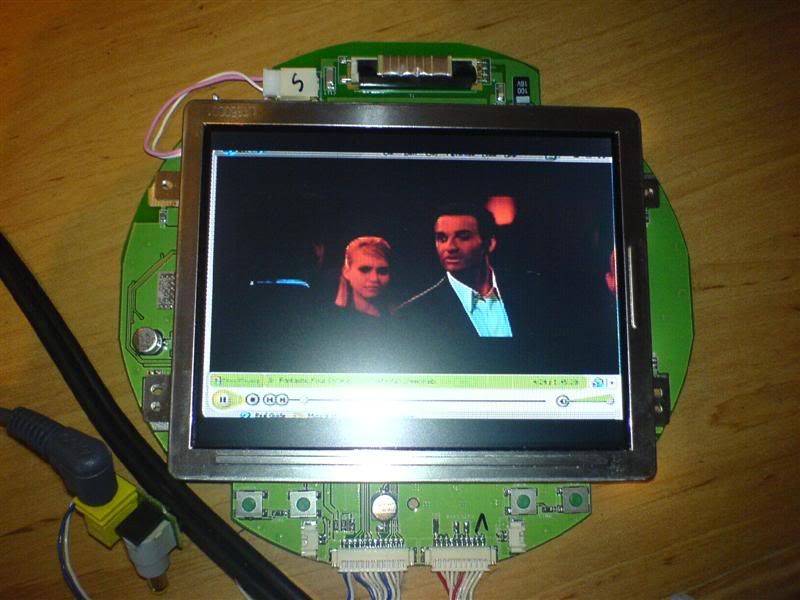 EDIT: Look at my cool new print screens!