ok, well it's taken an eternity, two screens, a bit more money than I hoped and an incorrect order I'm too lazy to get corrected but it's done!
Here's a little blog of the final stages of the build:
I had some perspex type stuff left over from my boot build in the car and thought I may as well be resourceful and use the rest of it. I marked onto the plastic where to cut and used a jigsaw on it in the end and filed it down to size. I really could have done with a propper ban (sp?) saw, but it came out ok.
Here's one of the test fits to see how it was sizing up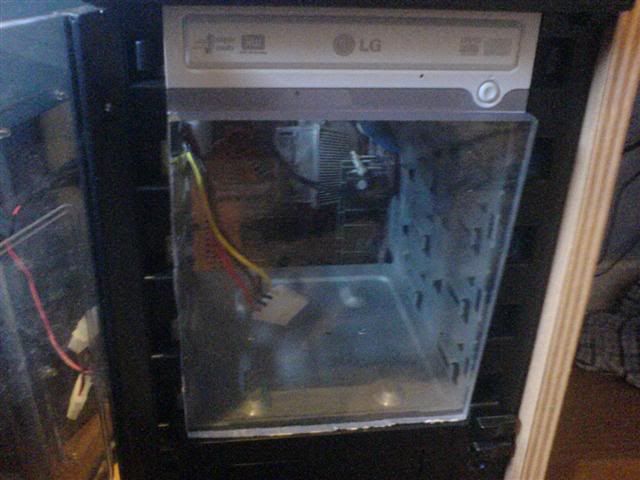 Next I judged the rough position of where it should sit. My case has a nice blue square on the door that I wanted the sreen to sit in.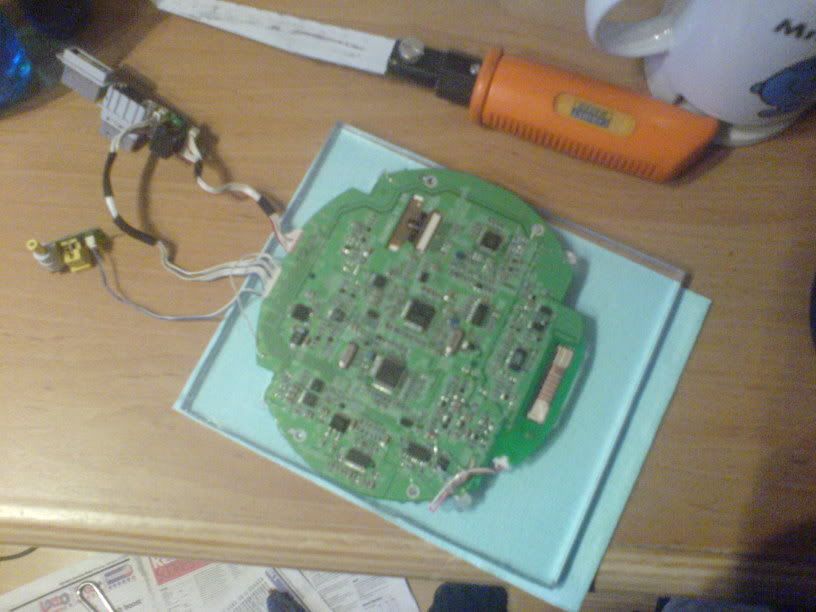 Once it was lined up I hot-glued it in place and made sure it would stay there.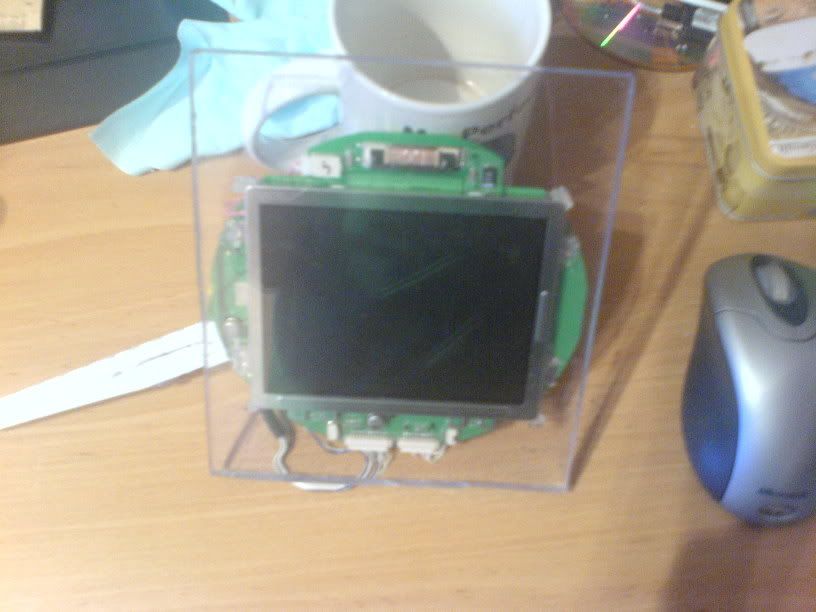 I wired up the composite into S-Video using this guide
here
and put the screen in place. And that was that. If you want any pics of the rear/circuitry just ask!
The finished project!!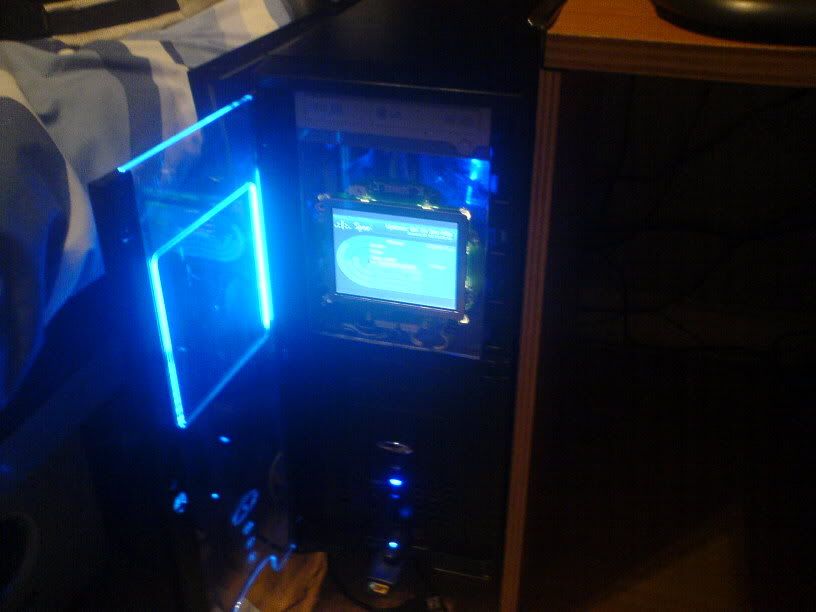 Well, I say finished, I still need to work on a power adaptor for it so it doesn't have to be plugged into the mains. There's a spare molex waiting to be connected. The screen needs 7.5Volts but the first screen (r.i.p) worked off 7v by using the 5V and 12V lines. I'm tempted to use that again, but a car adaptor would be a much better idea!
_________________
Jocuri cu impuscaturi
si alte genuri, pentru toate varstele doar pe
acest link
- distractie si amuzament garantat!