It feels like a huge update, but I haven't really done much!
I tried to wire it in with VGA one final time tonight with no real joy (nothing on screen still) so I decided to fall back to composite. It looks like I have a faulty S-Video to composite connector which is why it was black and white. Afer a little web searching and testing the adaptor we bodged a piece of wire to get colour (Not very good quality) so I will make up a straight S-video lead that can wire directly to the PCB.
I've also been playing with Samurize which is a great addition if you already use MBM!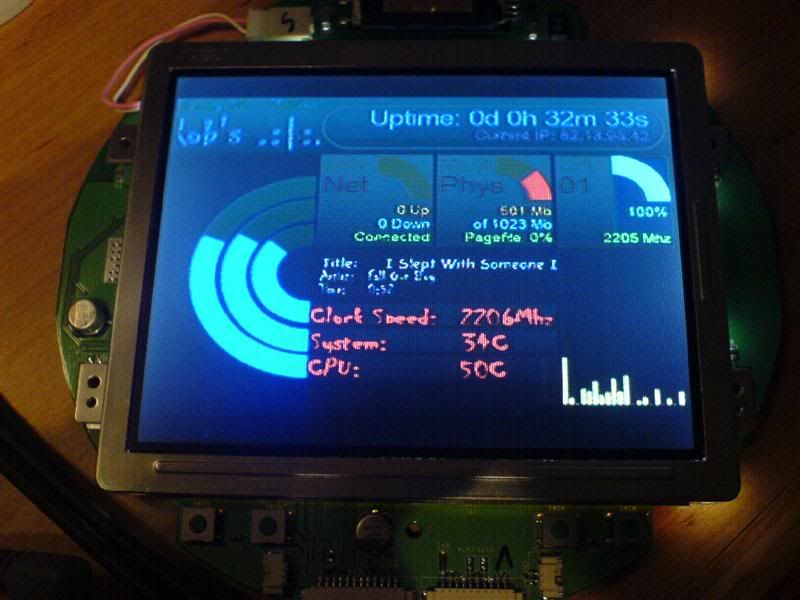 The board with the origional samurize layout that I downloaded (credit to the author, whoever that may be!)
A better picture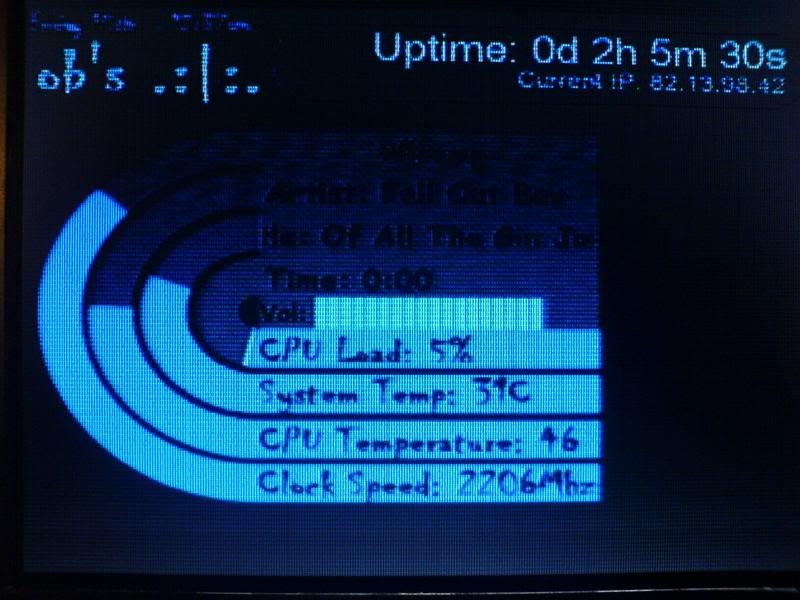 This is the layout I'm working on, pretty cool I think, as you can tell, it's based on the origional theme, but I've played with it so the temps are read from MBM instead of speedfan and it shows what winamp is doing. I've just got to add a couple more meter like weather and something else to fill the space, maybe a winamp visulisation! It's so hard to work with 640x480 on a 5" LCD though!
Anyways, next step is to build the cable and then I'll mount it!
_________________
Jocuri cu impuscaturi
si alte genuri, pentru toate varstele doar pe
acest link
- distractie si amuzament garantat!