The gmono project has been cancelled, I messed that up. So this is a new one...
After months of gathering dust... it's finally mounted. I'll be using the X-Connect/Dragon case which if you all still remember the case+psu deal at tigerdirect.
This project would be a fanless water cooling with goals of trying to be the quietest water cooling solution without sacrificing performance (hehehe... we can dream right?

)
Anyway, it's basically a straight forward project (nothing fancy) but I still haven't finalized plans on where to put the pump/s or whether to use just one pump or two.
three 12" aluminun finned cooler, tubings used are 1/2", danger den block, just your basic reservoir,
the black rolled mat is an acoustic damper which I will be using to line the case's internals (walls and anything in between)
here we are... all mounted and tube-lined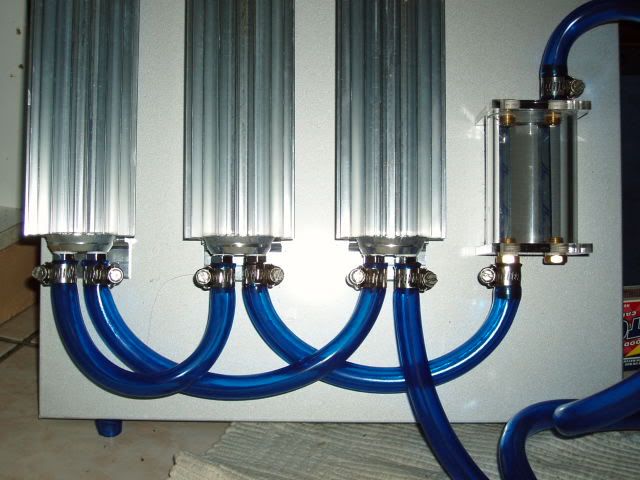 I'm so gifted that all I used are screws and velcro tape

(hey! I'm no Tribal'O ok, I still have to destroy hundreds of cases before I get to his level LOL)



Here's a few more "quarter-turn-shots"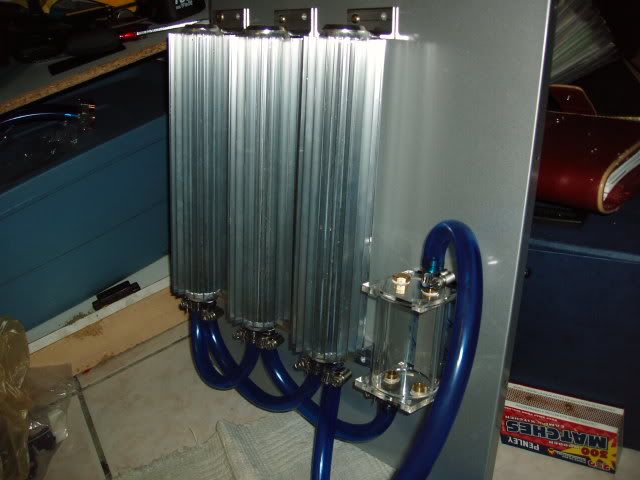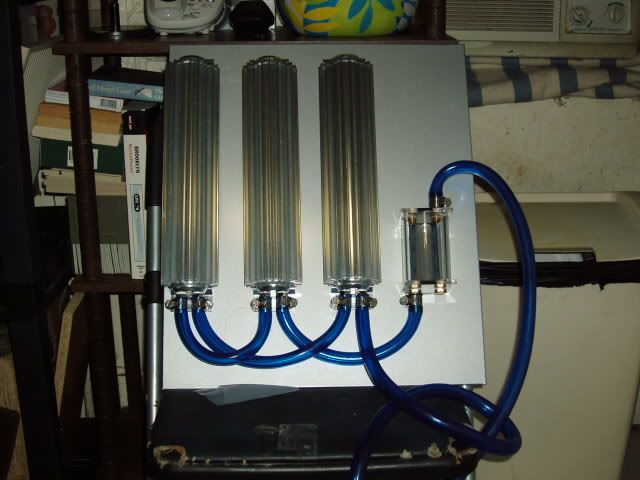 So... there she is... now I have to figure out the pump/s and how to muff the sound on this one




ty