Hey all - Nate from
CustomPCMAX
here,
Here is another mod project I am working on. This is going to be a massive gaming PC using some of the highest quality parts. Along with that, we are going to be modding the case (a SilverStone TJ10B-W) with some custom paint work.
Here is a stock photo of the case:
The SilverStone TJ10B-W was chosen for this build because of the sheer quality of the case. It is made of sturdy aluminum and has a design that promotes good airflow. The structure of the case is architecturally very sound as well. This is the type of case that you keep your whole life. Everything about the case is made of quality material, no junk plastic or anything. Which is why we thought it was a perfect fit for a 'monster' gaming PC and a worthy candidate for some custom artwork.
The paint work is going to be done by Bill Owen at
MNPCTech
. The case will be dismantled and there will be an application automotive high gloss enamel paint as base color, then airbrush artwork the right side panel. The interior chasis is going to be painted a shade of blue that will match to the artwork going on the side panel. Final step will be to clear coat the entire case.
Here is the artwork for the right side panel: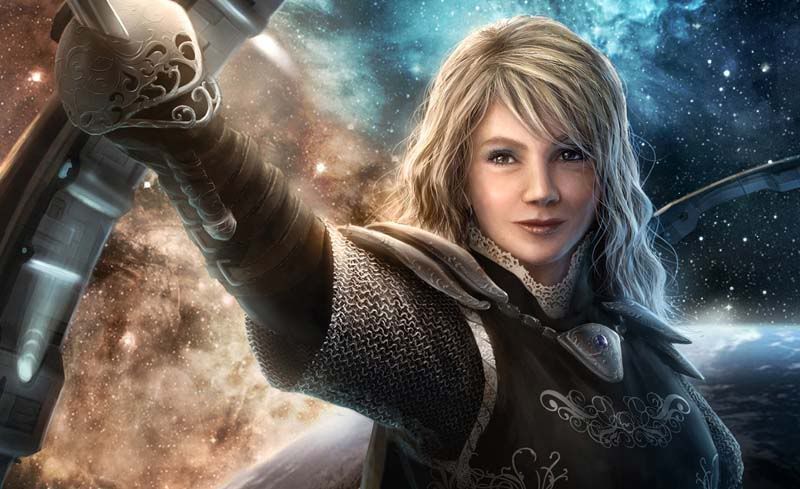 FYI: This is the window version of the TJ10 we are using.
Now, you ask... what about the guts to this thing?
Well, here is the current plans for it.
System:
1 Intel Core i7-975 Extreme Edition Bloomfield 3.33GHz Quad-Core
1 EVGA E760 CLASSIFIED Intel X58 EATX Intel Motherboard
2 CORSAIR Dominator GT 6GB (3 x 2GB) DDR3 2000 Desktop Memory (12 Gig total)
2 EVGA GeForce GTX 285 Superclocked Edition 2GB 512-bit DDR3
2 Western Digital Black 1 Terabyte 7400 RPM SATA Hard Drive
2 OCZ Summit 2.5" 120GB SATA II MLC Internal Solid state disk
1 LITE-ON Black 4X Blu-ray Burner Model
1 PC Power & Cooling 1200W Power Supply
1 AuzenTech Auzen X-Fi Prelude 7.1 Channels 24-bit 192KHz Sound Card
Accessories:
2 Grow Up Japan Inc. - Smart Drive Hard Disk Drive Enclosure Silencer
1 Prolimatech Megahalems CPU Heatsink + Tuniq TX2 Thermal Compound
2 Noiseblocker NB-Multiframe 120mmx25mm Ultra Silent PWM Fan + Clips
5 Noiseblocker NB-Multiframe 120mmx25mm Ultra Silent Fan - For Case
As we move forward with this, I will post some pics and specs of the above parts. But, as you can see this is not going to be a slouch in the performance department. We fully intend to do some OCing of that CPU as well, hopefully getting something around 4 Ghz stable.