I'll be showcasing my old pc which my daughter have inherited:
ANTEC performance plus mid case
Athlon XP T-bred 2400+ @2220MHz
GIGABYTE GA-7N400 PRO2
HIS Hightech ICE98-2H-ZAM Radeon 9800PRO
X-Connect 500W Green PSU
***Includes all the DUSTS imaginable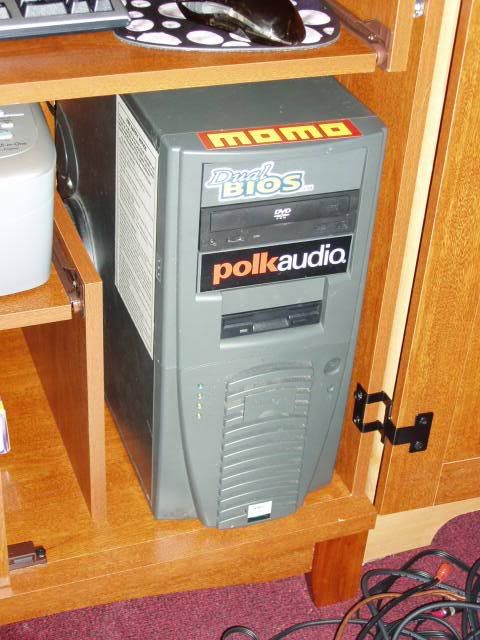 ***another shot but cleaner
***if anyone wondering what's on the side-panel, here a closer look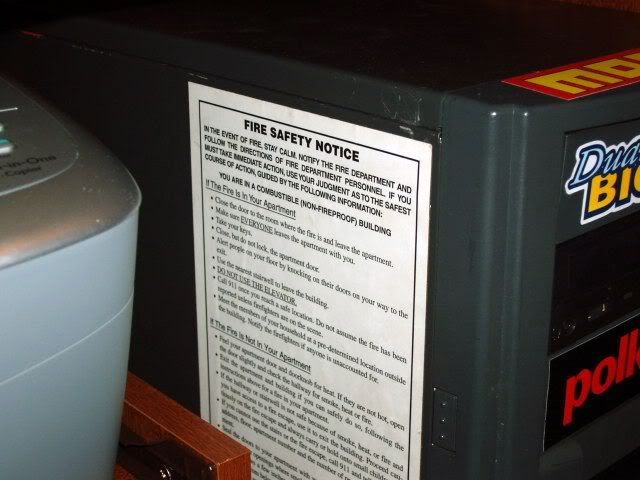 I really feel sorry for it's cosmetic situation knowing that she has her new computer armoire/desk (took me 3-4 hrs assembling last night)...
***that's her new logitech X-230 too
Anyway, back to the dusts and cosmetic looks... I wouldn't mind keeping the looks, the scratches alone I love to keep but since my 8yr old daughter would be using it I think a make over should be appropriate to go along with her new desk and stuff.
I went to the dollar store earlier today to get me some paper towels and Dawn dishwashing liquid and...
BEHOLD WHAT AWAITS ON YOUR NEIGHBORHOOD DOLLAR STORE!!! I saw these 4.5ft x 18in. adhesive vinyl mainly used for cabinet linings, it's a bengal tiger patern

Called up the house and asked if daughter wants me to make her pc look like a tiger, which she agrees

so I bought 3...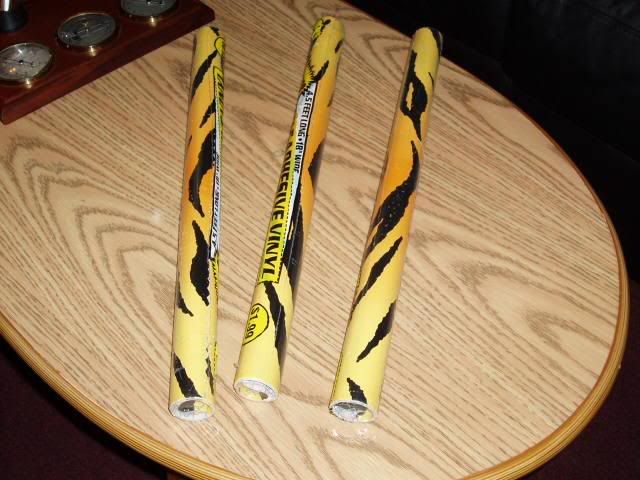 ***here's how the right side panel looks... Ha ha...!!! this $3.00 make over starts to look HOT!

I'm happy how thrilled and happy my daughter this bengal tiger look makeover and so am I

puuuurrr.... meow!!! We'll update...