Hi guys,
My Envy 13 doesn't start anymore, nothing happens when I plug it, no led on, nothing.
I've tested the charger it's okay, I've also tested the 6 points represented below on the pic, they are ok so the alim jack is ok.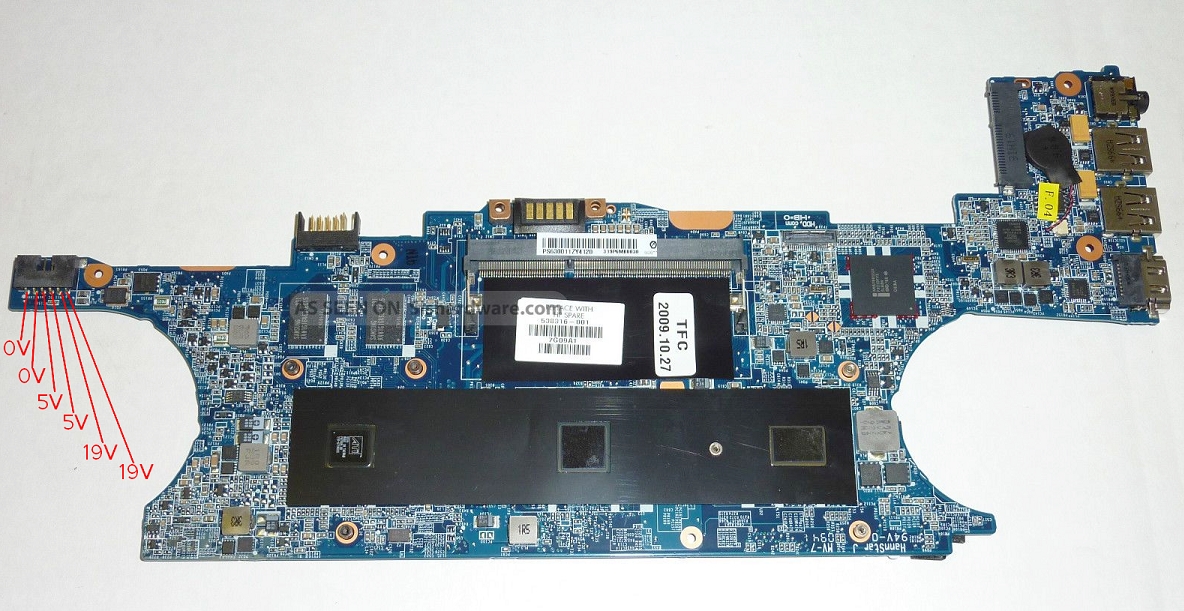 Is there anything I can test more to try to find the faulty component?
I found the envy 13 schematics on the web, but it seems like a spagghetti plate to me (the pic below only represents an small part of the 45 pages document):
http://i.gyazo.com/a96ca96047b1ddcc2b75eeba857b027e.png
Is it better to buy a new motherboard instead of losing time trying to repair mine?
Thank you much for your help
Cheers