So i got my Xbox 360 two weeks ago when Halo3 came out. And all i must say is WOW. I am impressed by everything this console can do. Games, Xbox marketplace (for contra

) Xbox live, and the media centre.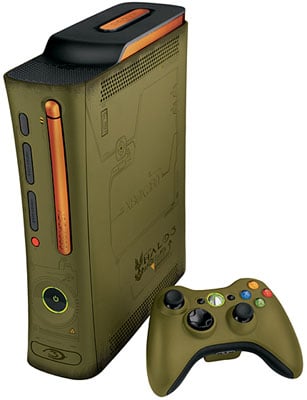 The only thing I don't like about the system is the need to install ZUNE on your computer so your Xbox360 can read video and audio files and play them on your TV. AND of course being a Micro$oft product you are unable to play divx videos....
After lots of research and different tatics I have found a solution for playing divx on my xbox with out the need of mods chips. A program called
TVersity
Right here's my official guide to getting this working.
First of all, go and download WMP 11 here:
http://download.microsoft.com/download/ ... 86-enu.exe
After that, you want to go over here and get Tversity:
http://s3.amazonaws.com/www.tversity.com/download.html
Get the very latest build, and install it. If your 360 is having trouble seeing it, try and open the 41952 port in your firewall, as well as the Tversity exe's, which is quite easy in the windows firewall, and I recommend exploring them. If you have any issues with this, go to the following:
http://s3.amazonaws.com/www.tversity.co ... ooting-faq
Now, you need the patch for 360 transcoding, which is available here:
http://s3.amazonaws.com/download.tversi ... _9_8_4.zip
Installing the Patch:
- Stop Tversity
- Extract the content of the patch zip file into the installation folder of TVersity (by default it is \Program Files\TVersity\Media Server)
- Start TVersity, go to the 360 and browse your computer for videos. You should now see all the videos shared via TVersity plus all the online video URLs and assuming your directshow has the filters needed to decode these videos they should all play on the 360.
Nearly there now squires, get the FFDShow codec you want here:
http://www.free-codecs.com/download_sof ... =2631&s=50
To install this, stop Tversity and just run the exe inside the zip file, and go through it, and don't untick anything you shouldn't.
Finally, start Tversity, and add DivX files or folders containing them, and feel the full force of the transcode on your PC (it likes CPU's and it cannot lie), and on your eyes and ears as this is absolutely awesome on your 360.
NOTICE
If you want your 360 to display your DivX in 720p (or higher) you must:
a) Be insane as you need at least a dual core CPU
and
b) Be ready for some experiments.
Go to \Program Files\TVersity\Media Server, and right click on the profile xml file, and find the Xbox 360 profile. Here, change the minvideoinfo bit to the res you want. 720p is believed to be 1280 x 720, but I have no idea about bitrate.
There you have it, this is HOW IT IS DONE.
NOTE: I have noticed a problem were the media server in TVersity will not start up. IF this happens restart your computer and re-install TVersity in the same directory again. This seems to fix any problems.