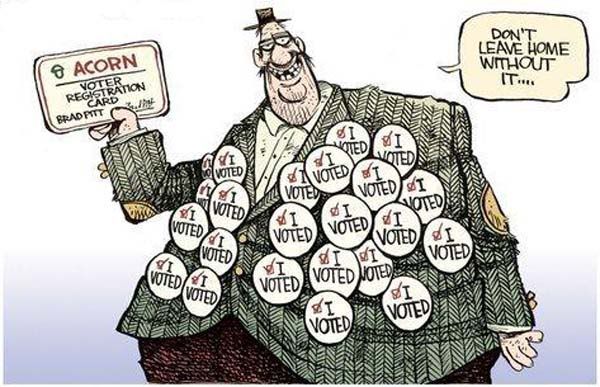 I will edit this post because Mr. Bowman is confused and finds it empty.
Actually this toon depicts a very serious situation that took place during the past presidential elections in which it was alleged that Acorn was stuffing the ballot box in order to sway the outcome of the election. This was all in the news. They were signing up voters that had long been dead not to mention players of a professional sports team. This was outrageous.
And recently 2 days ago when Acorn was giving suggestions on how an impostor prostitute and her pimp could go into business.
So if it is text that you need in order to figure it out here it is.