I really like it!!! Nice colors. I do have one suggestion:
Here's the page I just saw today. I use 1024X768 res.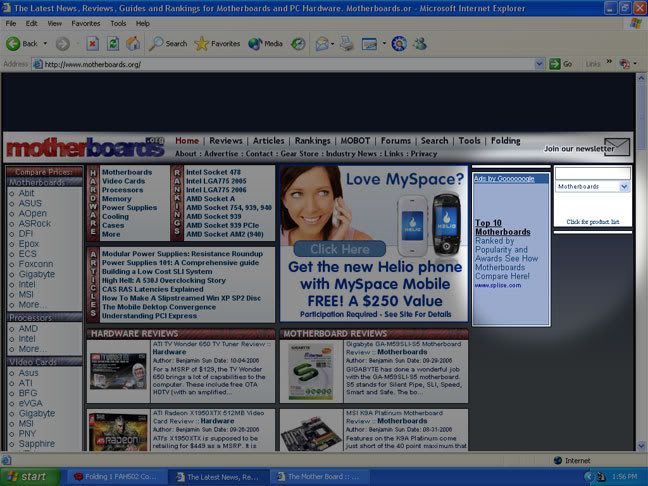 I've highlighted what I'm talking about. Could you stack the google ad under the search box? It would give the middle section more space and waste less on the right side.
At first glance it looks a bit more cluttered. What might look nice is if the header bars were a little larger. The "hardware reviews" and "motherboard reviews" bars are what I'm talking about. They look too squished in there. The headers don't "pop" for me. It would just be a little easier to find thing at a moments glance if they were taller.
Other than those 2 things... I LOVE IT! I know how hard and time consuming it is to change a website. I've done it and my husband does it a lot. He hates the flash site clients becuase they all want a miracle in about 10 minutes of billable time.